I think I may have slightly overdone it at the gym today, I stared off with a Sh'Bam class then took myself off for a solo half hour on the spin bike, then decided that I should try out the Zuzana Light workout that I saw on facebook yesterday and now I think I'm broken! I was doing fabulously well, felt great after the workout and now, well, now my legs have taken on a personality of their own and are not at all happy with me! But it was great and I feel great too. I was doing all kinds of nonsense, jump squats into side lunges, raised leg lunges back and forward, tricep dips, ab work, push ups and a cool down. Totally doing it again soon, if my legs work tomorrow that is!
Anyways, to the recipe of the day, I made these cheeky little scones yesterday, took no time at all to make and were, shall I say it, very lovely! I've just had one now with a cup of Earl Grey tea, all very civilized! I'm going to make another batch now while I'm cooking dinner, I think I might go for dates instead of cranberries to mix it up a bit, I think that should work nicely, fingers crossed.
I still haven't got my pumpkin, I knew I should have bought one as soon as I saw it, I'm sure there is someone in this village just sat on a mound of pumpkins keeping them all for themselves! I see now that I will need to go hunt one out this weekend, I am determined to get one and try out some Thanksgiving recipes, I have to have a pumpkin pie, I just HAVE to!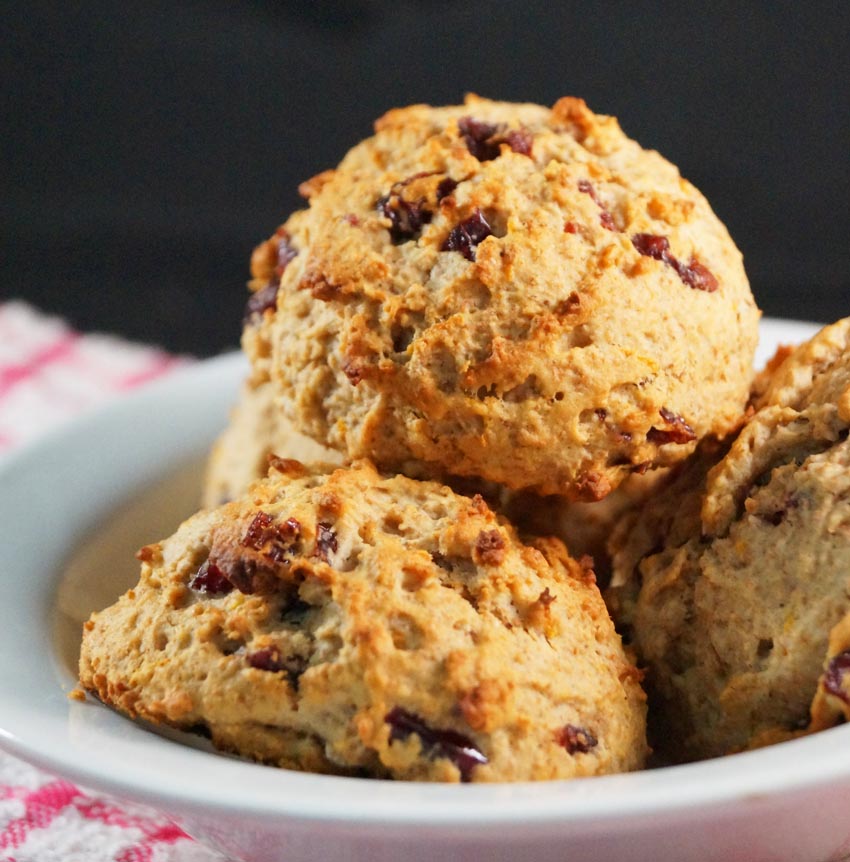 Orange & Cranberry Scones (vegan)
MyInspiration Feel The Difference Range
Makes 6 Scones – Ready in 30 minutes
1 cup whole wheat flour

2 tsp baking powder

Pinch of nutmeg

¼ cup of chopped cranberries

Zest of one orange

1/3 cup freshly squeezed orange juice

1 ½ tbsp olive oil

4 tbsp non dairy milk (I used hazelnut)

3 tbsp maple syrup
Method
Preheat oven to 180 degrees celcius (356 degrees Fahrenheit) and prepare a baking tray

In a bowl combine the orange juice, olive oil, milk and maple syrup

In a large mixing bowl combine the flour, baking powder, nutmeg, cranberries and orange zest, give it a quick mix then pour in the liquid ingredients from step 2 and stir this together, the mixture should be slightly stiff, enough so, that when you scoop it onto the baking tray it holds it shape. I used an ice cream scoop and got 6 scones. Pop in the oven for 12 – 15 minutes until he scones are lovely and golden. Cool completely.