I saw this today and just had to share, simple because I think it looks gorgeous, I can see it working with many different outfits and the romantic in me sees picnics in the park and strolls through cosmopolitan streets, it really just makes me smile. The photo of course does it wonders, the sun shining, the background scenery, the great dress, it all makes for a stunning outfit.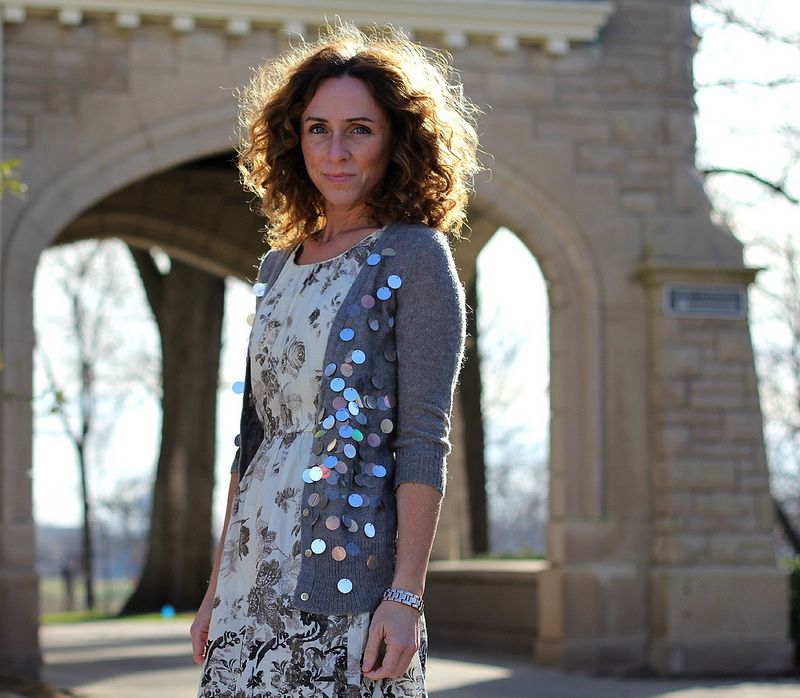 The tutorial itself is pretty straight forward and you can bet it would cost a pretty penny to buy something like this in a shop, but if you've got a sweater or cardigan that you think you would benefit from a little refashion love then this would be ideal.
Kristina has quite a few great tutorials, see here for more.