I just love the zesty taste that cranberries give cakes and cookies, it's fabulous, I've been stocking up on them as I'm contemplating some kind of Christmas Cake (It's about now you have to start thinking of making Christmas Cakes isn't it?) and I think these would be a great addition to the dried fruit combo.
I seem to have moved away from making full cakes and tend to keep baking muffins, I think it's because they are just so easy to make, store and the portion sizes are just right, that's not to say I won't have a crazy weekend and start baking loads of cakes. I've had my mind on making a layered cake as I haven't made one before, I might do that in the run up to Christmas, so I've got a while to think about what I might actually make, what I'll fill it with and what kind of frosting I'll make. I sometimes think the best thing about cooking is the thought process beforehand when you have the idea for a recipe in your head and you imagine how it will look and what little garnishes you'll add etc.
Footie this afternoon, woo hoo! Fingers crossed we get a good performance from the Mighty Newcastle United, I might wear my Tiote T-shirt in support. Let's hope we finish the afternoon with a victorious rendition of Blaydon Races! Howay the Toon!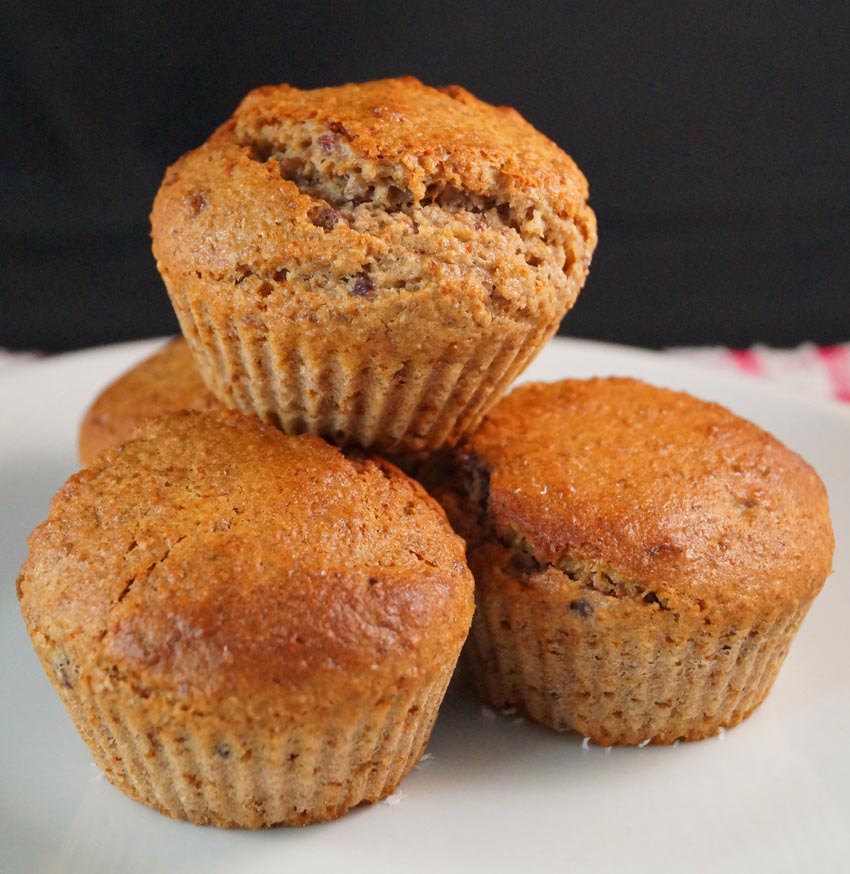 Cranberry Vanilla Muffins (vegan & gluten free option)
MyInspiration Feel The Difference Range
Makes 6 cupcakes – ready in 35 minutes
1 cup rye flour (for GF use Buckwheat or your favourite brand)

1 ½ tbsp Corn Flour

1 tsp Baking powder

¼ tsp baking soda

½ cup canned coconut milk (or use ½ cup of normal coconut/almond milk)

Juice from half a small lime

1 ½ tsp vanilla extract

4 tbsp dried cranberries

3 tbsp Maple Syrup

3 tbsp melted vegan margarine
Method
Preheat oven to 180 degrees celcius (356 degrees fahrenheit) and prepare a muffin tray – I use my silicone muffins cases.

In a mixing bowl combine the rye flour, corn flour, baking powder and baking soda.

In a food processor (or use a stick blender) pulse together the canned coconut milk and the dried cranberries until smooth, stir in the vanilla, maple syrup and melted margarine, then add the liquid to the dry ingredients and fold this all together.

Spoon into the muffin cases almost to the brim and pop in the oven for 20 – 25 minutes until lovely and golden and firm to the touch. Cool completely.
Note: if you feel your mixture is too dry add in a little more milk until you are happy with the consistency.