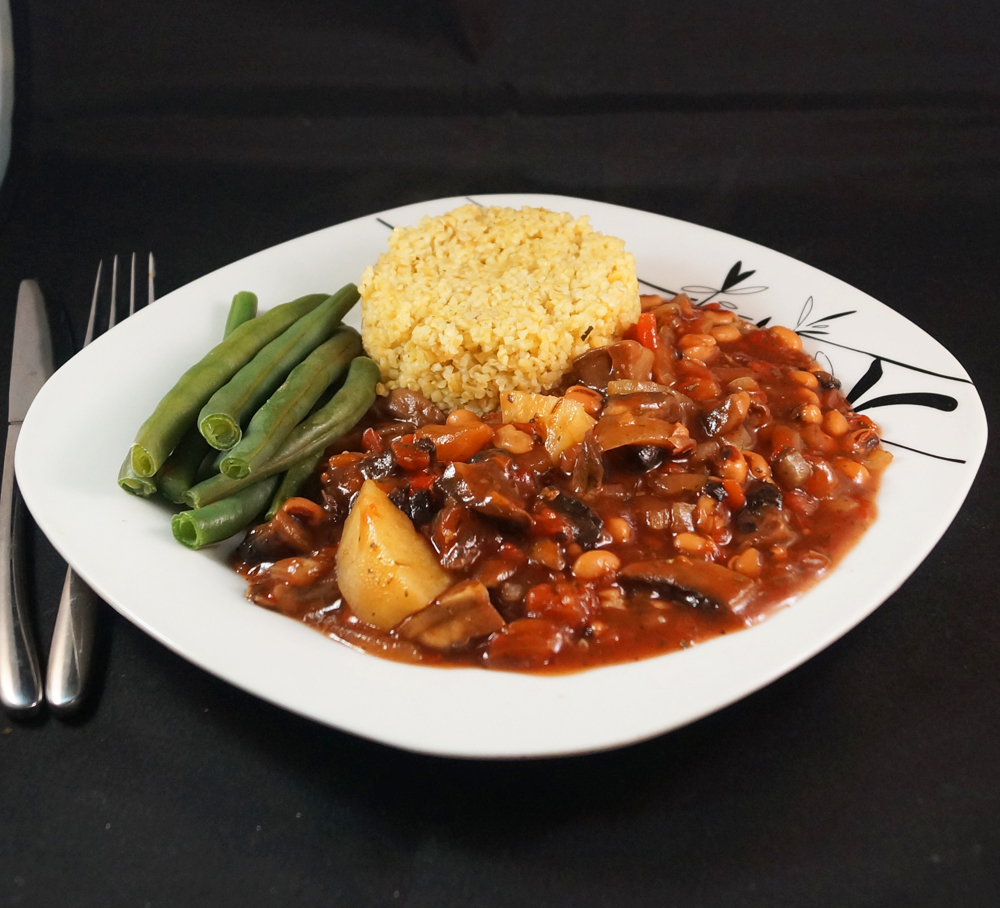 I went crazy in the kitchen last night and could easily have catered for about 6 people rather than 3, so the boys had double helpings to get it all finished! I also made my samosa bake yesterday which we had for lunch and I made the dark chocolate cupcakes for dessert and today I'm just about to go whip up a falafel pie and if I get time later this afternoon I might just make a nice batch of millionaire's shortbread…. can you tell I haven't been in the kitchen much these last few days??  Severe withdrawal pangs!
I think our request for the Flying Pigeon Pose was lost in translation, we just wanted to see it, NOT DO IT, I think Soula is thinking that we want to add it into the class…. Noooooo, I'm just about comfortable with downward dog, it could actually break me trying to get into that kind of pose, even with my legs on the ground!!
Great class today, feel suitable stretched and relaxed, then smack bang straight into bootcamp class. I think I need to keep doing tricep dips at home, I'd have thought that I'd have gotten better at it by now, but my arms just don't want to help me out any, I'll keep on keeping on!
Portobello Mushroom & Black Eye Pea Cassoulet with Basil Bulgur and Green Beans (Vegan & Gluten Free Option)
MyInspiration Feel The Difference Range
Serves 4 – ready in an hour
For the Cassoulet
2 large portobello mushrooms destemmed and roughly chopped
5 large button mushrooms, destemmed and finely chopped
1 can black eyed peas, drained and rinsed
1 large potato, peeled and chopped into small cubes
1 onion finely chopped
2 cans chopped tomatoes
2 tbsp tomato puree
3 cloves garlic finely chopped
1 cinnamon stick
3 bay leaves
1 tbsp basil
1/2 tbsp thyme
4 tbsp balsamic vinegar
3 tsp corn starch mixed with 1 tbsp water (make sure GF corn starch)
For the bulgur (For Gluten Free, use either brown rice of Quinoa)
1.5 cups bulgur wheat
3 cups of vegan stock
1 tbsp basil
1 tsp black pepper
Method
Start with the cassoulet, heat 4 tbsp water in a large deep sauce pan and add the onion, garlic and mushrooms and cook for 5 minutes. Add in all the remaining ingredients (apart from the corn starch) and mix everything together, reduce the heat to low, cover and allow to just simmer away for 35 minutes. After this time, add in the corn starch mixture and keep stirring to thicken up the sauce slightly, keep stirring for 2 minutes, then it's ready!
For the bulgur, so very easy, add the buglur to a sauce pan with the vegan stock, bring to the boil then reduce to a low heat and stir for a minute or 2, add in the basil and black pepper, stir again, turn off the heat, cover the pan and just let it sit for 15 – 20 minutes, when you're ready to serve, just fluff with a fork and it's good to go.
I served mine with green beans, but you can have whatever vegetables you like or what's in season.