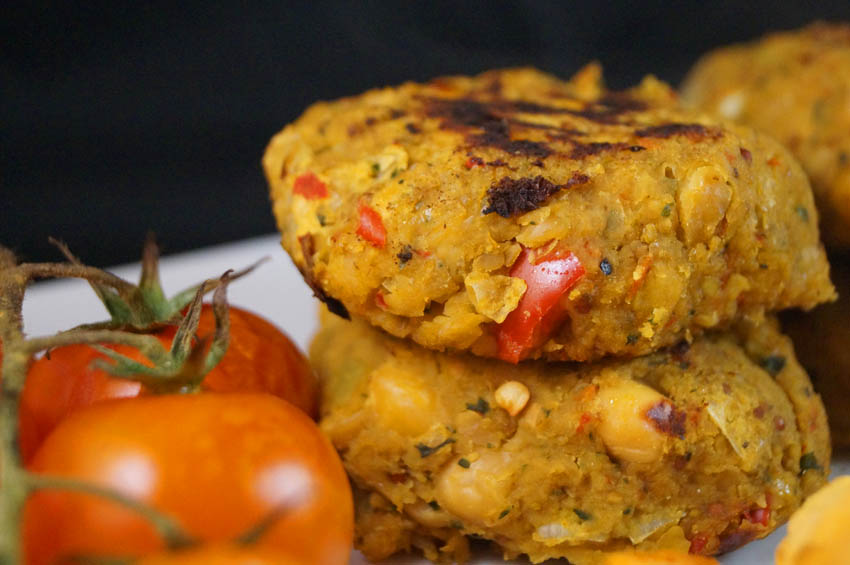 We did it, we completed our first Legion Run on Saturday in Larnaca and all my nervous rants are now a distant memory. It was an amazing day and we can't wait to sign up for another. I took on obstacles that I thought were impossible for me, my excuse of not having strong arms went straight out the window as I hauled my backside over the cargo net wall, pulled myself up a steeply inclined wall. I will admit though that I chickened out of the very first vertical wall obstacle, it was the first one I came to, it was 20ft high and I started to panic, I tried to get up the the first few feet but came over a little light headed and was certain I was going to fall. I now wish I'd just calmed myself down and went for it. So that particular obstacle is the one I will conquer next time.
I waded through ice water, crawled through mud, got my hair stuck in barbed wire, climbed over wrecked cars and hay bales and ran 5km and I loved it, absolutely loved it. I know it's just ab obstacle race, but having taken part, I feel stronger and strangely more care free than ever. There's nothing like running around soaking wet covered in mud all scraped and disheveled to break down those barriers. You really feel like you are part of something with the 4000 other runners. I want to go do it again now!
But let's get back to food shall we. These falafel are silly easy to make, don't be shy to double the ingredients and make a big batch to keep in the fridge for lunches or pasta dishes later in the week, they are so versatile and cheap to make. I served mine with the usual sweet potato wedges and made a quick tomato chutney to go along side it. A dollop of hummus would also be a nice accompaniment and perhaps a little chili sauce, you can never have enough chili sauce!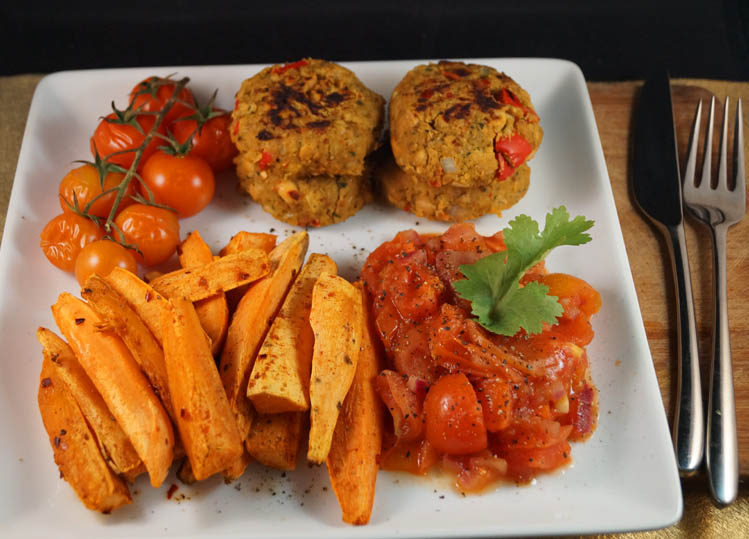 Chilli Falafel with Paprika Sweet Potato Wedges and a Cherry Tomato Chutney (vegan & gluten free)
MyInspiration Feel The Difference Range
Serves 2 – Ready in under an hour
For the falafel
2 cans chickpeas, drained and rinsed (approx 3 cups cooked chickpeas)
1 large onion finely chopped
2 red chillis finely copped
2 cloves garlic finety chopped
2 tsp wholegrain mustard (or your favourite kind of mustard)
3 tsp cumin
1 tsp turmeric
½ tbsp red chilli flakes
½ tbsp oregano
1 small red pepper (capsicum) finely chopped
For the wedges
3 medium sweet potatoes peeled and chopped
2 tsp paprika
Chilli flakes
For the tomato chutney
8 large cherry tomatoes cut into quarters
1 clove garlic finely sliced
½ red onion finely sliced
Black pepper
Method
Preheat oven to 180 degrees celcius (356 degrees Fahrenheit) and prepare 2 baking trays.
Peel and chop your sweet potatoes, place on a baking tray, sprinkle over the paprika and chilli flakes and pop in the oven for 30 minutes, turning the wedges occasionally.
Add 2 tbsp water to a large sauté pan over a medium heat, add the onion, garlic and chilli and cook for 2 minutes before adding in the mustard, cumin, turmeric and chili flakes, stir and cook for another minute.
Pop this mixture into a food processor (or use a stick blender) along with half the chickpeas and pulse until a thick paste is formed. In a separate bowl mash the remaining chickpeas and add in the chopped red pepper and the onion/chickpea paste and mix this all together.
Using your hands, grab a palm full of the mixture and form into 10 patties, pop on a lined baking tray and bake for 20 minutes – to finish off, heat ½ tbsp vegan margarine in a large sauté pan and cook each falafel on each side for 30 – 40 seconds until slightly crisped.
While the falafel are in the oven you can make the chutney. Just add all the ingredients into a small sauce pan over a medium heat and cook for 15 minutes until the tomato has broken down. Turn off the heat and it's done.
Any left over falafel, just pop in some tupperware and keep in the fridge.