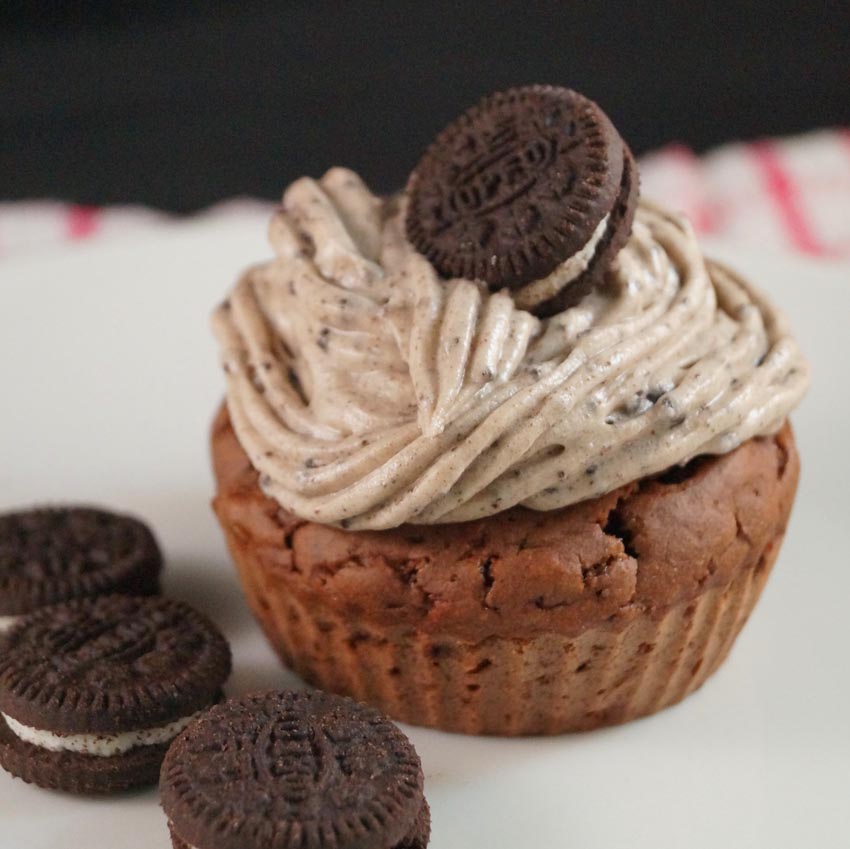 I have wanted to make these for a while now but have had the little snag that the Oreos available to me here were not vegan, however, recently they have started importing the properly made Oreos that don't have the milk powder in them, so when I found them I went all dreamy eyed and bought a box of mini Oreos and went straight to my kitchen to make the ever elusive Oreo Cupcakes!
These are even more delicious than I had ever imagined they would be. Ok these are not for every day consumption, but as a cheeky little surprise every now and again, it won't hurt! These are still a lot healthier than some of the recipes I've seen, so I don't feel bad!
I have done very little cooking or baking lately as we've been moving around a lot and tomorrow we're off to Italy for a road trip and I can not wait! Rome, Naples, Verona and Venice are just a few of the places we'll be visiting, Pompeii, Vesuvius, Sorrento, Civita di Bagnoregio, Orvieto and a day in Venice to see the festival. oh my goodness, so many beautiful places, I can't wait! Just downloaded a few "Italian" apps to help me with my language skills! Ciao.
Very Simple Oreo Cupcakes with Cookie Frosting (vegan with gluten free option)
MyInspiration Feel The Difference Range
Makes 6 muffins – ready in an hour
8 mini Oreo Cookies (about 3 normal sized oreos) crushed into crumbs

2 tbsp vegan margarine

4 tbsp demerara sugar

3 tbsp cocoa powder

1 ½ cups self raising flour (for Gluten Free use your favourite GF blend)

½ tsp Baking Soda

1 cup non dairy milk (I used coconut dream) mixed with 1 tsp apple cider vinegar

4 tbsp soy cream (I used Alpro light)
Frosting
1 tbsp vegan margarine

1 cup icing sugar (confectioner's sugar)

2 tsp soy cream

6 mini oreo cookies (use 2 normal sized oreos) crushed into crumbs
Method
Preheat oven to 180 degrees celcius (356 degrees Fahrenheit) and prepare your muffin tin.

In a mixing bowl cream together the margarine and the sugar, add in the cocoa powder and blend this together, next add the flour, baking soda, milk and cream and finally the crushed oreos and stir the mixture until everything is combined. This should be a nice loose batter (not runny though) if you're batter is too stiff add a splash more milk until you are happy with the consistency.

Spoon the mixture evenly into the 6 muffin cases and pop in the oven for 20 – 25 minutes, or until a skewer comes out clean. Remove from oven and cool completely. (IMPORTANT – the muffins must be completely cool otherwise your frosting will just melt and slip off the muffin!)

While the muffins are cooling, prepare the frosting. In a bowl cream together the margarine and half the icing sugar until combined, then add the remaining icing sugar and the cream and stir vigorously until it's lovely and smooth, then lastly, mix through the crushed oreos. Either use a frosting bag or just spoon the frosting over the cooled muffins and top with a cheeky mini oreo cookie and you are done!