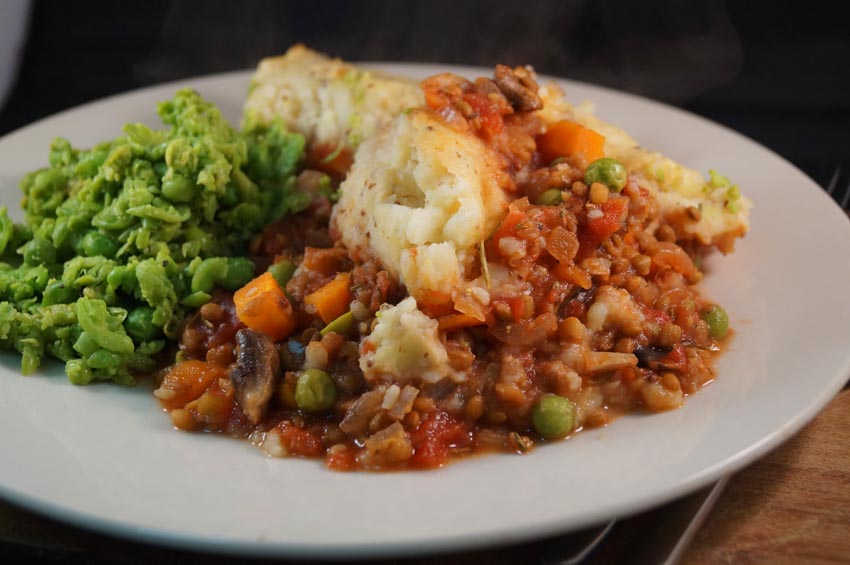 I am in food heaven at the moment, we tried out a new supermarket in town yesterday and lo and behold they have an enormous 'health food' section and I found all the goodies I have been craving. I stocked up on Goji berries, Chia Seeds, Quinoa, Buckwheat flour, Spelt Flour, I was running about the aisle like a kid on Christmas day flinging stuff into my shopping basket. This may seem a tad of an over reaction, but I have never seen Goji berries or Chia seeds anywhere in our town and buckwheat had disappeared from the shelves about 3 months ago, so this place is an absolute delight.
First thing I did when I got back yesterday was make some muffins, I had to, I've missed my Buckwheat muffins terribly and do you know what I threw in those muffins, yep, GOJI BERRIES! Woo hoo! I even had goji berries in my cereal this morning. I think I'll be running out of those quite quickly.
For dinner though, I had already planned to make a shepherds pie and that's what I was staying with, although I'm sure I could hear the quinoa calling my name from inside the cupboard! This dish is another super easy recipe and it's back in that category of autumn/winter fuel, so deliciously warming and moreish, there was supposed to be leftovers but we just had to eat it all. I'm now going to go have a look and see what I can make with those fabulous Chia seeds!
Veggie Shepherds Pie with Crushed Balsamic Peas (vegan & gluten free)
MyInspiration Feel The Difference Range
Serves 2 – Ready in 45 minutes
For the Filling
1 can lentils (approx 1 ¾ cups) drained and rinsed
1 can chopped tomatoes (approx 1 ¾ cups)
1 large onion finely chopped
1 clove garlic finely chopped
2 tbsp tomato paste
6 button mushrooms, chopped
1 carrot, peeled and diced
½ cup peas
2 tsp thyme
2 tsp rosemary
Pinch black pepper
For the Mash
3 medium sized potatoes, peeled and chopped
½ tsp white pepper
½ tbsp wholegrain mustard
1 tbsp vegan margarine
For the Peas
1 ½ cup frozen peas
½ tbsp balsamic vinegar
Pinch of black pepper
Method
Preheat oven to 180 degrees celcius (356 degrees Fahrenheit).
Prepare the potatoes: Add the chopped potatoes to a pan of boiling water and cook for 12 minutes, drain and mash. Add the margarine, mustard and white pepper and beat this through the mash. Set aside.
For the Filling: Add 2 tbsp water to a large sauté pan over a medium heat and add the onion, garlic, thyme and rosemary and cook for 2 minutes before adding in the tomato paste, chopped carrots and mushrooms and mix this all together to get things nicely coated. Now add in the lentils, chopped tomatoes, ½ cup water, peas and a pinch of black pepper, mix together and cook on a medium heat for 10 minutes.
Grab a casserole dish and spoon the filling into the bottom, making sure it's evenly distributed and then spread the mashed potatoes over the top, pop in the oven for 25 minutes, then serve with your favourite veg (I used 1 ½ cups frozen peas, cooked for 12 minutes, drained, added ½ tbsp balsamic vinegar and crushed them with the potato masher)