When you were young what did your parents leave out for Santa on Christmas Eve? In our house it was a couple of mince pies and mint matchmakers, don't ask why, I think we might have figured Santa would like some minty magic for his sleigh ride. We always thought the big guy was a sloppy eater with the amount of crumbs that were left behind though…
I've made a couple of batches of mince pies already this month, first there was my test batch and then a second lot when the in laws were over, so when it came to using the jar of mincemeat I had in the fridge I thought I'd try something a little different and opted for a Festive Slice, and sitting here on the couch with my cup of coffee, wrapped up in a cosy blanket and watching my twinkling lights on the tree, I am quite honestly in a kind of Christmas bliss!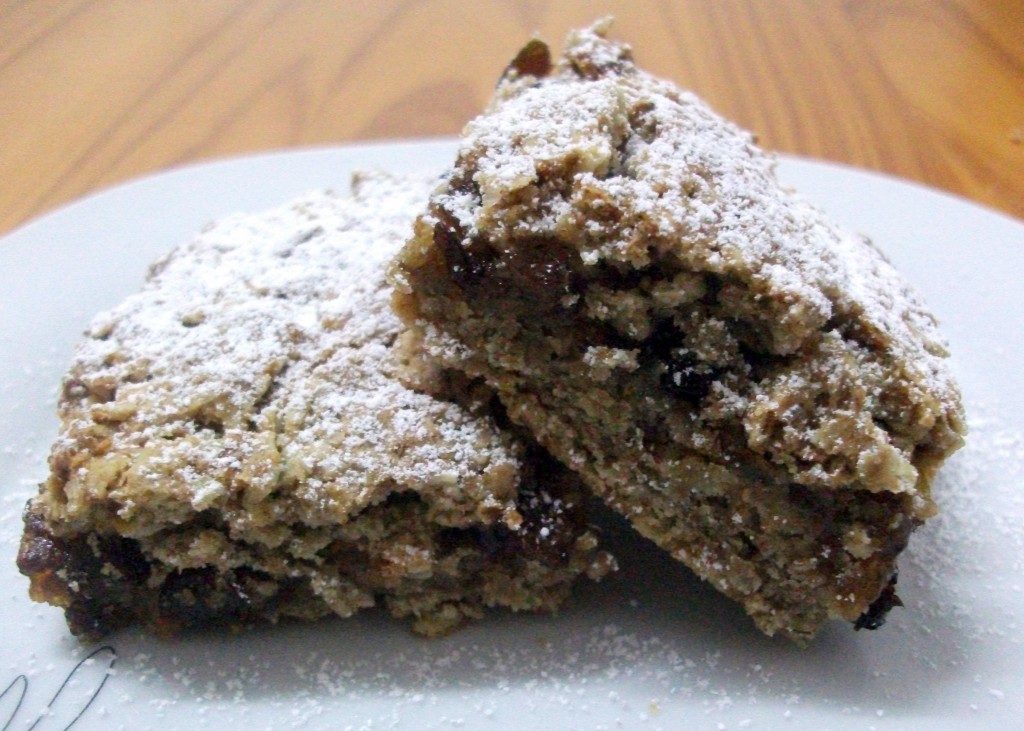 Christmas Mincemeat Slices
Makes 12 slices
3 tablespoons natural brown sugar
½ cup vegan margarine
1 cup buckwheat flour
½ cup wholewheat flour
1.5 cups oats
Pinch cinnamon
Pinch nutmeg
½ tsp baking soda
3 tablespoons almond milk (or any other non dairy milk)
Half jar vegan mincemeat (I used Robertsons Mincemeat)
1. Preheat oven to 170 degrees and line a square baking tray with greaseproof paper.
2. In a bowl cream together the sugar and margarine until combined.
3. Add the flour, baking soda, cinnamon and nutmeg and stir together until mixed thoroughly. Then add the milk and the oats and stir to combine.
4. Add 2 thirds of the mixture into the lined baking tray smoothing out until evenly distributed, then add the layer of mincemeat on top, again spreading evenly.
5. With the remaining third of the mixture, I got in their with my hands, breaking it up into small sections and flattening in my palms and adding on top of the mincemeat layer, then take a spatula and carefully spread it over so there are no gaps.
5. Pop in the oven for 30 – 40 minutes.
6. Remove from heat and allow to cool, then sieve some icing sugar over the top to decorate!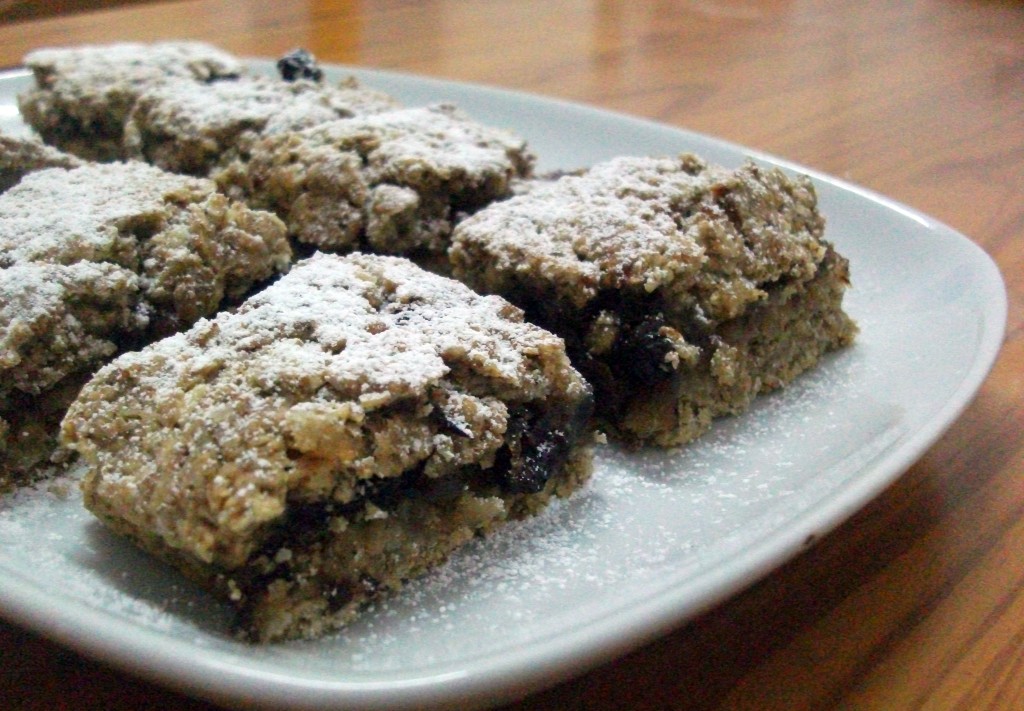 From the 30+ photos I took of my festive slices, these 2 I liked the best. Still looking at new camera options and have been sat mucking around with my current camera settings, adjusting this and that to see if it makes a difference. I might need to try a lamp of some kind to give me a decent chance in getting a shot that doesn't look too dark!