I forgot to post the recipe for this curry we had before we left for our trip and it's been over a week since I've got my hands on the internet (nanna doesn't have internet, nor lives near a wifi cafe, nor has a car to drive to wifi spot!) so I have been incommunicado and think I was experiencing withdrawal symptoms, I may even have forgotten how to type, I'm all fingers and thumbs… although that could just be because it's so cold my hands have frozen!
Anyways, trip is going very well so far, apart from the freezing temperatures, the sun is in fact shining and I can't not smile when the sun is out. I looked like a lunatic yesterday in the train, everyone had their noses buried in their blackberries or iphones or sleeping and I'm there with my nose pressed against the glass looking at one of the most gorgeous sunsets this month, sensational colours over the fields of Northumberland. I wish I had my camera, but I would have missed the moment trying to look for it!
Had a great night out on Saturday with my wonderful friend Rosy, Tapas at La Tasca (they have a great selection for vegans), then some seriously delicious cocktails at a super trendy bar in Edinburgh, stayed out way past my bed time..
Back to the curry, this was ridiculously easy and really healthy, so is great for any day of the week or when you are strapped for time and need something fast.
Going to the theatre tonight, so very much looking forward to that, can get all dressed up and feel posh for the evening!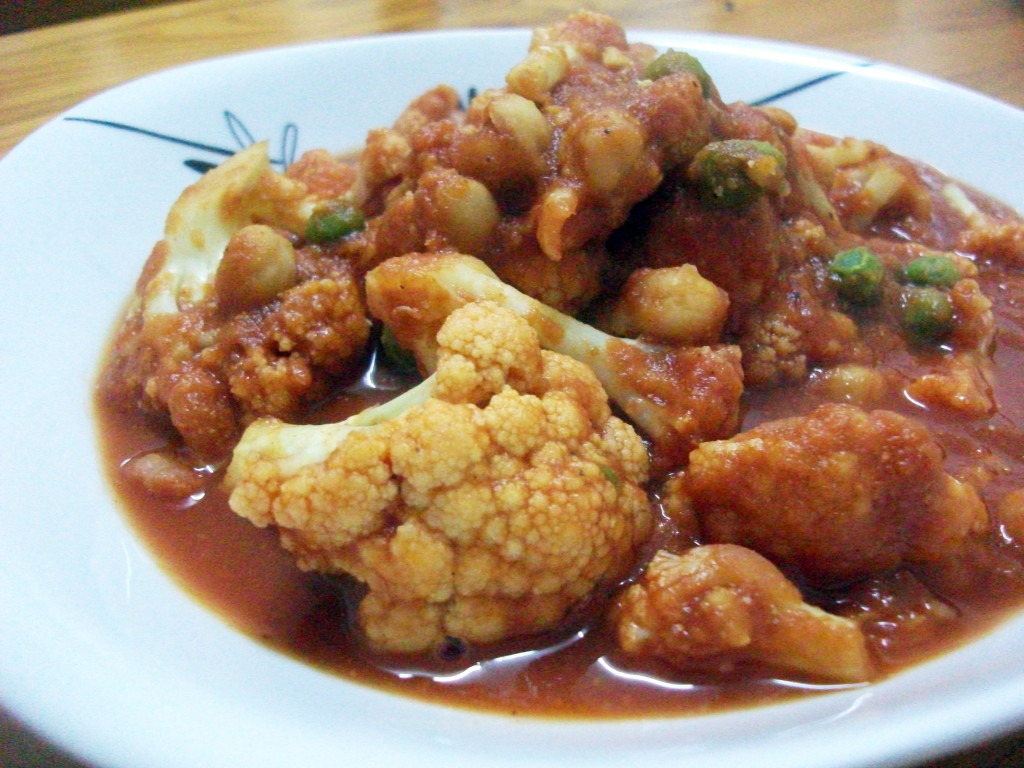 Cauliflower & Chickpea Curry (Vegan & Gluten Free)
MyInspiration Feel The Difference Range
Serves 2 – Ready in half an hour
1 onion, chopped
1 garlic clove minced
1 tsp chili flakes
1 tbsp hot curry powder
½ tsp cayenne pepper
1 tsp garam masala
½ tsp ground coriander
1 tsp cumin
1" cubed fresh ginger grated
1 tbsp tomato puree
3 cups passata + 1 cup water
1 tin chickpeas (cooked)
1 head of cauliflower chopped into florets
Method
1. Combine the onion, garlic, ginger, all the spcies, chilli flakes, ¼ cup of passatta and ¼ of the tin of chickpeas to a blender and blitz until smooth.
2. Heat a large pan and add the paste from the blender and allow to cook for a few minutes.
3. Add the remaining chickpeas and the cauliflower florets and stir to coat everything before adding in the remaining passata, water and the tomato puree, cover and cook for 20 minutes.