Well that's almost 2012 over as we welcome in the new year with a cheeky glass of fizz, listening to some of our favourite playlists and planning our resolutions for the year coming. I'm sticking with the ones I mentioned earlier, they seem like a good starting point and are achievable (she says optimistically).
So in the spirit of getting back to some clean eating, Saturday Night was burger night which I served with a side of spicy sweet potato wedges and salad, which were just yummy, but most importantly, there were left overs for Sundays lunch…always plan ahead!
So a walk in the sunshine to the bakers to pick up some freshly baked wholewheat buns and we were in for a real lunchtime treat. (Although Martin did forego his regular Sunday Pancake brunch, but this was a substitute he was pleased with). He popped the burger in the bun with some spinach, topped with some halved cherry tomatoes, a squeeze of hot sauce and served in time for lunchtime Big Bang double bill.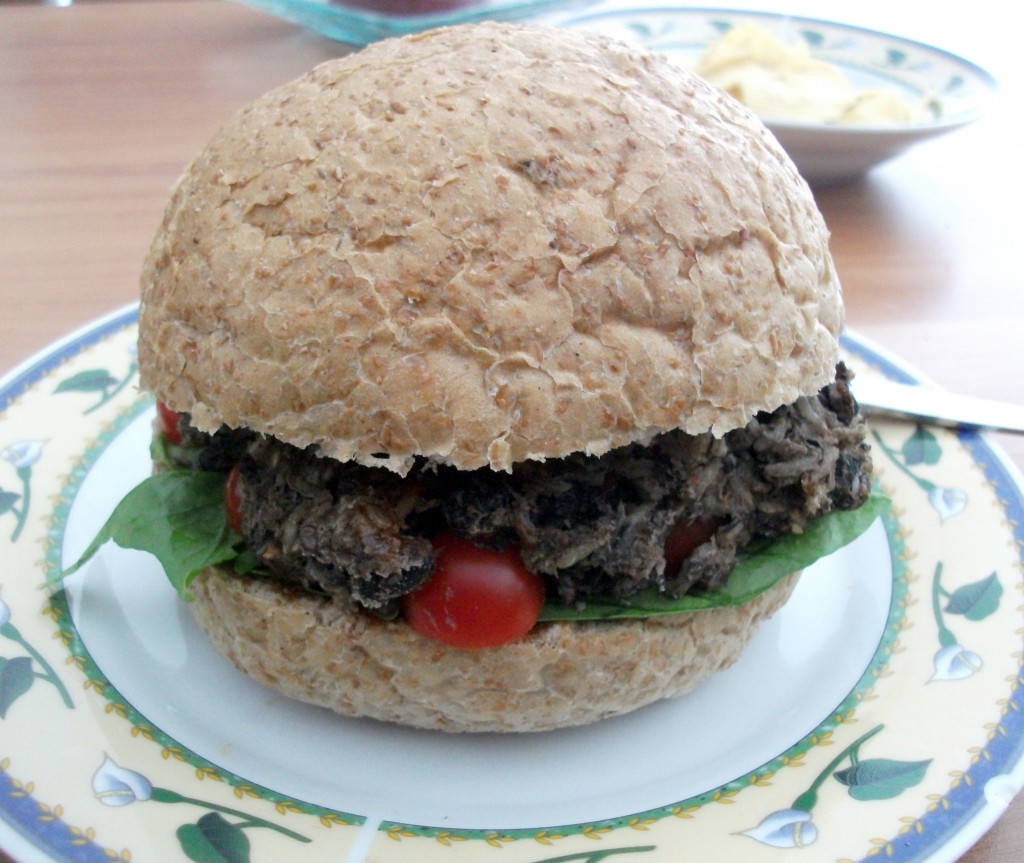 Spicy Lentil and Rice Burger served with Spinach & Cherry Tomatoes
Makes 8 burgers
3 cups cooked brown lentils
¾ cup brown basmati rice (cooked in 2 cups water)
1 hot chili finely chopped
1 onion finely chopped
1 teaspoon chili flakes
1 courgette finely chopped
2 tbsp Ground Flax Seed (mixed with 4 tbsp water)
1 tbsp Olive oil
Method
1. Preheat oven to 180 degrees and line 2 baking trays with parchment
2. Heat the oil in a frying pan and sauté the onion for 2 minutes, then add the courgette, chili, chili flakes and mix through.
3. Add the cooked lentils to the onion mix and stir to combine and cook for 3 minutes. Remove ¾ of the mixture and pop in a blender and just quickly blitz the mixture for 5 seconds, then add back to the frying pan and add the cooked rice and flax and again, stir to combine, switch off the heat and allow the mixture to cool slightly so you can handle it.
4. Using your hands, form the mixture into 8 burgers and pop on the baking trays, then straight into the oven for 20 minutes, turning half way through.
Serve with sweet potato wedges and a side salad or in a burger with some cherry tomatoes and your favourite vegan spicy sauce. (My favourite is Nando's Wild Herb Peri Peri Sauce)