It's the weekend and at the weekend I do love to make cookies. (Who am I trying to kid, I'll make cookies every day if I could). I had a little peanut butter left over from making some no bake energy balls, so I decided to use it up.
I love the combination of peanut butter and sesame seeds together and thought it would go great in a cookie recipe, adding a little bit of this and a little bit of that from the cupboards and I'm pretty impressed with the outcome.
I usually follow a strict recipe and don't deviate much from it, but today I just went for it and created my own little mix.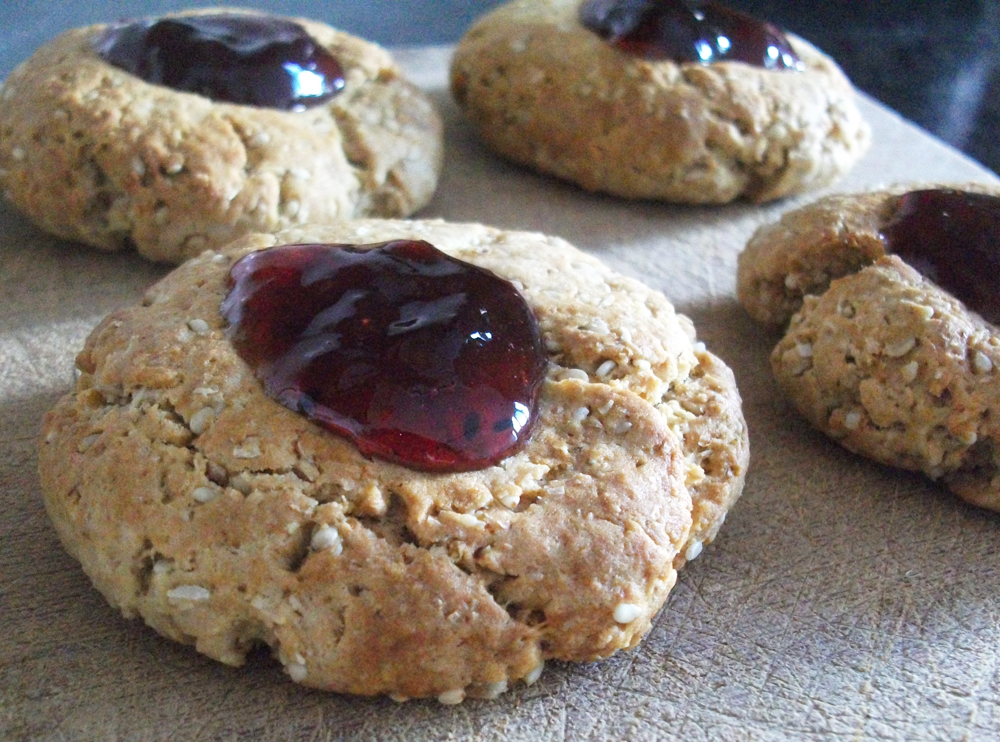 Peanut Butter and Jelly Cookies
MyInspiration Feel The Difference Range
(Vegan & Clean)
Makes 8 decent sized cookies
Ingredients
1 cup whole-wheat flour
1 tsp baking soda
2 tbsp peanut butter
2 tbsp Maple Syrup
½ cup non dairy milk (I used almond milk)
2 tsp vanilla
2 tbsp sesame seeds
2 tbsp shredded unsweetened coconut
1.5 tbsp of your favourite vegan Jam (I had 3 berry jam)
Method
1. Preheat the oven to 200 degrees celcius
2. Mix the peanut butter, maple syrup and vanilla together to form a smooth paste
3. Add the flour, baking soda, sesame seeds & coconut and stir together
4. The dough will be really stiff, so add a little of the milk until it comes together into a pliable dough
5. In a baking tray lines with baking parchment, form the dough into 8 balls and press down in the centre with your thumb to make an indentation
6. Bake in the oven for between 7 and 12 minutes (keep checking, the cookies should be lovely and golden
7. Remove from the oven and let cool
8. Using a teaspoon pop a little blob of jam in the indentations to fill them
9. Serve!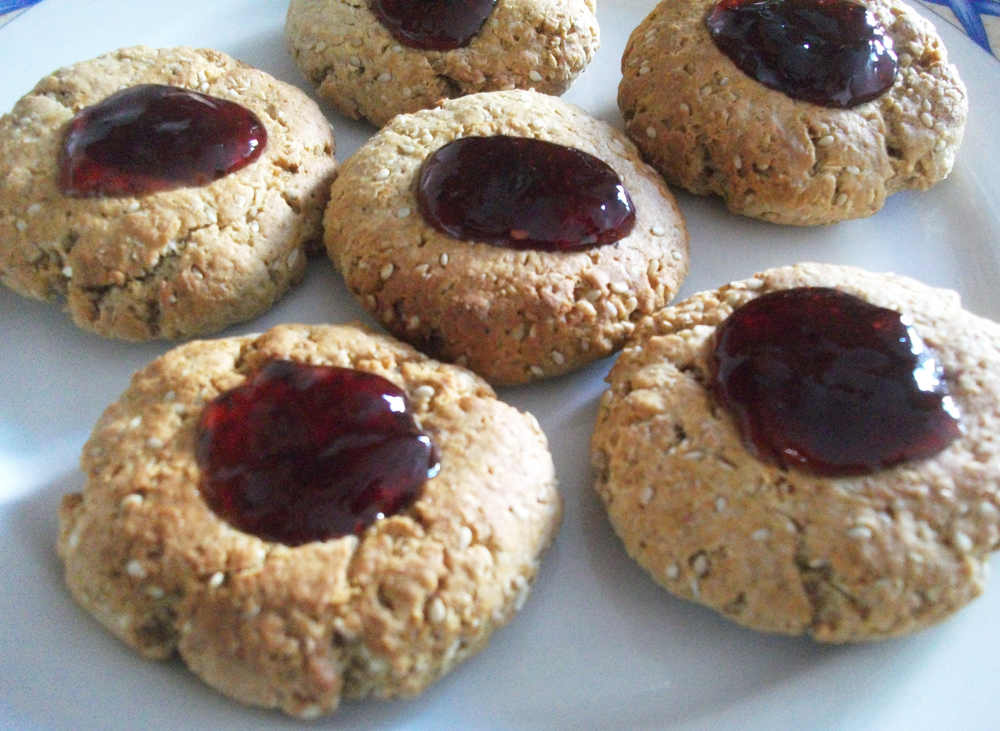 I just think these are perfect for Afternoon tea and the jam gives them a colourful lift and looks pretty when serving.
Each cookie is approximately 150 calories, so enjoy with a cup of your favourite tea and a gossip with the girls!