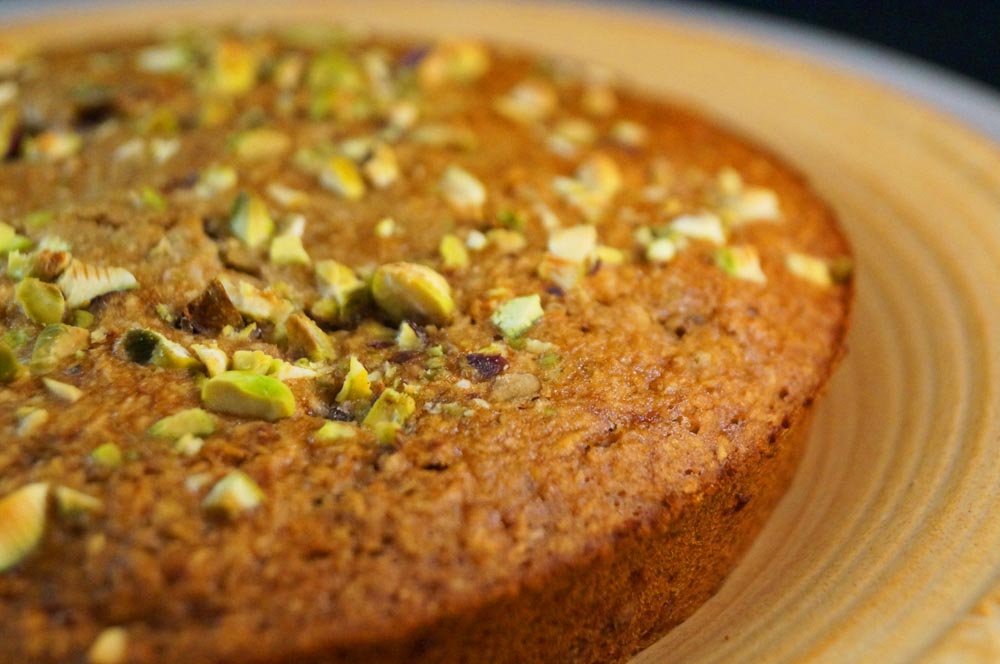 There was really only one thing I could do with the other half can of coconut milk I had in the fridge and that was to make a beautiful cake! It gave me the opportunity to try some of the dried pineapple chunks I got and then I spied the pistachios in the cupboard just begging to be used, plus they add a beautiful colour combination too!
This cake was probably one of the moistest I've made yet, it could be the change to canned coconut milk as nothing else has really changed from my standard cake mix recipe, so might keep that in mind for future baking projects as it really is a delicious cake. The coconut and pineapple work so well together and I added a splash of lime juice in there too (sounds like it should be a fabulous cocktail drink).
I've still for a few recipes still to pop on the site, mainly Chocolate Chip Praline Cookies, No Bake Chocolate Mint & Peach Bars and a recipe for Coconut and Mango Ice Cream, I will get around the them this weekend hopefully.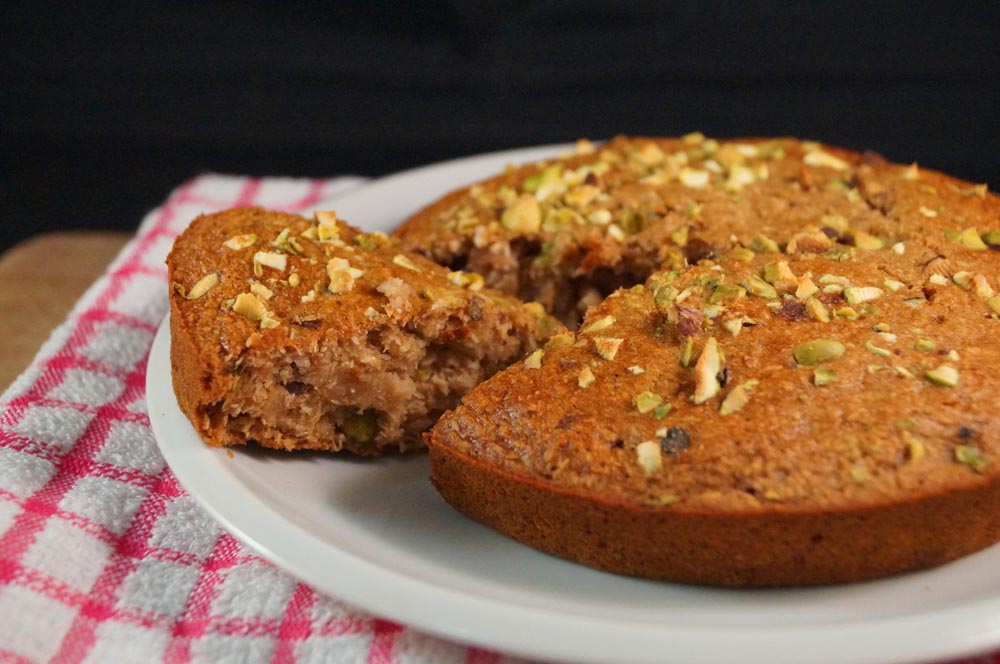 Pineapple & Coconut Cake topped with Chopped Pistachios (vegan & gluten free)
MyInspiration Feel The Difference Range
Serves between 4 and 8 depending on your portion size!
3/4 cup Buckwheat flour
3 tbsp shredded coconut
1/2 tsp baking powder
1/4 tsp baking soda
1 cup canned coconut milk
3 tbsp Maple Syrup
1 tsp vanilla extract
Juice of half a lime
1/2 cup dried pineapple pieces (imagine 3 pineapple rings chopped into chunks)
1/4 cup pistachio nuts (mine were already deshelled) roughly chop them up
Method
Preheat oven to 180 degrees celcius (356 degrees fahrenheit) and lightly oil a 9″ round cake tin
In a mixing bowl combine the flour, coconut, baking powder and baking soda, in a separate bowl combine the coconut milk, lime juice, maple syrup and vanilla, then add the wet ingredients to the dry, throw in the pineapple chunks and fold the mixture together.
Pour into the cake tin and smooth the top so it's all even, sprinkle over the chopped pistachios and bake for 25 – 30 minutes until a skewer comes out clean. Leave to cool and enjoy as dessert or with a nice cup of afternoon tea!