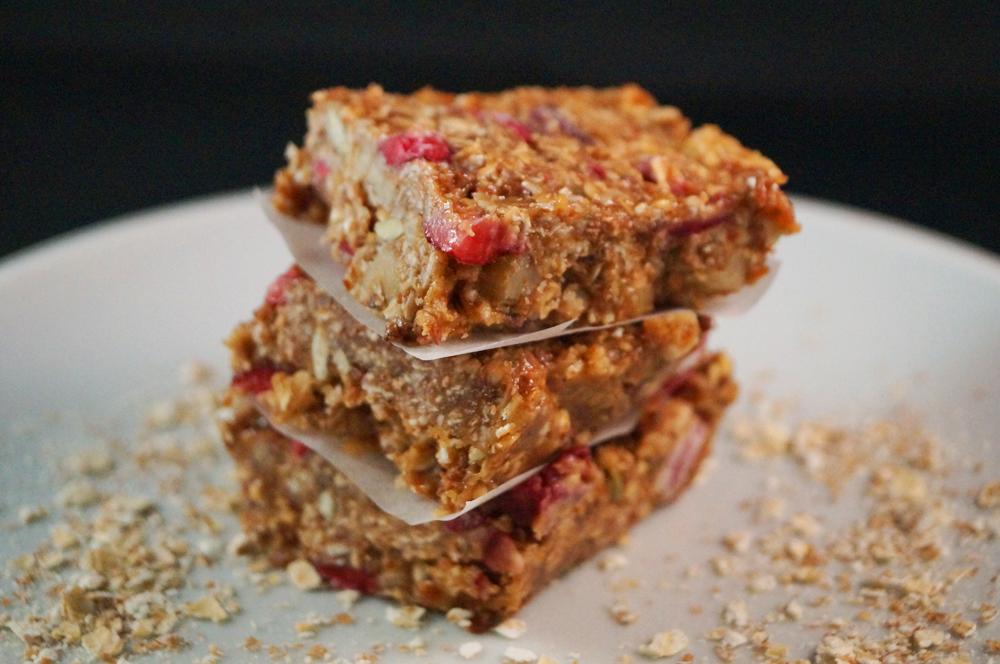 This is the first of my cherry recipes, I thought that the fresh cherries would be fabulous in a nutty energy bar with a dash of vanilla and I was absolutely right, I just keep these in the freezer and take a bar out when I want one. I got 8 bars from this recipe but they are a decent size, so you could get 12 I think for nice quick snacks. If you don't have cherries you could always add some apricots or cranberries etc
Just started a new book yesterday, I've gone back to Stephen King and looking forward to losing myself in his crazy world, might take me a while to get through as we've got more visitors arriving on Sunday so will be busy having a "tourist" week, maybe hit the beach, catch a few sunsets and perhaps a cosmopolitan cocktail or two!
No Bake Cherry Energy Bars (Vegan & Gluten Free)
MyInspiration Feel The Difference Range
Makes 8 – 12 slices (depending on your size preference) ready in 40 minutes
3/4 cup oats
2 tbsp peanut butter
2 tbsp maple syrup
1 tsp vanilla extract
10 walnut halves roughly chopped
15 fresh cherries de-stoned and chopped
2 tbsp pumpkin seeds chopped
2 tbsp sesame seeds
Method
1. Line a rectangular freezer proof dish 7″ x 5″ with parchment
2. Cream together the peanut butter, maple syrup and vanilla extract, then add the remaining ingredients and stir through until everything is thoroughly mixed and transfer to the freezer proof dish, smooth out so it's evenly distributed and pop in the freezer, leave about 30 minutes until it starts to harden, even better if you can leave it longer, just grab a slice whenever you need a little treat.