In my quest to find amazing ideas for old clothes that need a new breath of life put into them, I have had the delight in seeing so many different blogs and websites where women are dedicated in their approach to DIY fashion.
I have had a go at changing a t-shirt which I had spilled bleach onto at the collar, into a halter neck top with a "no sew" pattern which took about 10 minutes to do, I still don't have a sewing machine as yet (I'll need to actually learn how to use one!)
This was my first DIY Refashion – Old-T-Shirt to new Halterneck
For this I used the easy peasy tutorial from Wobisobi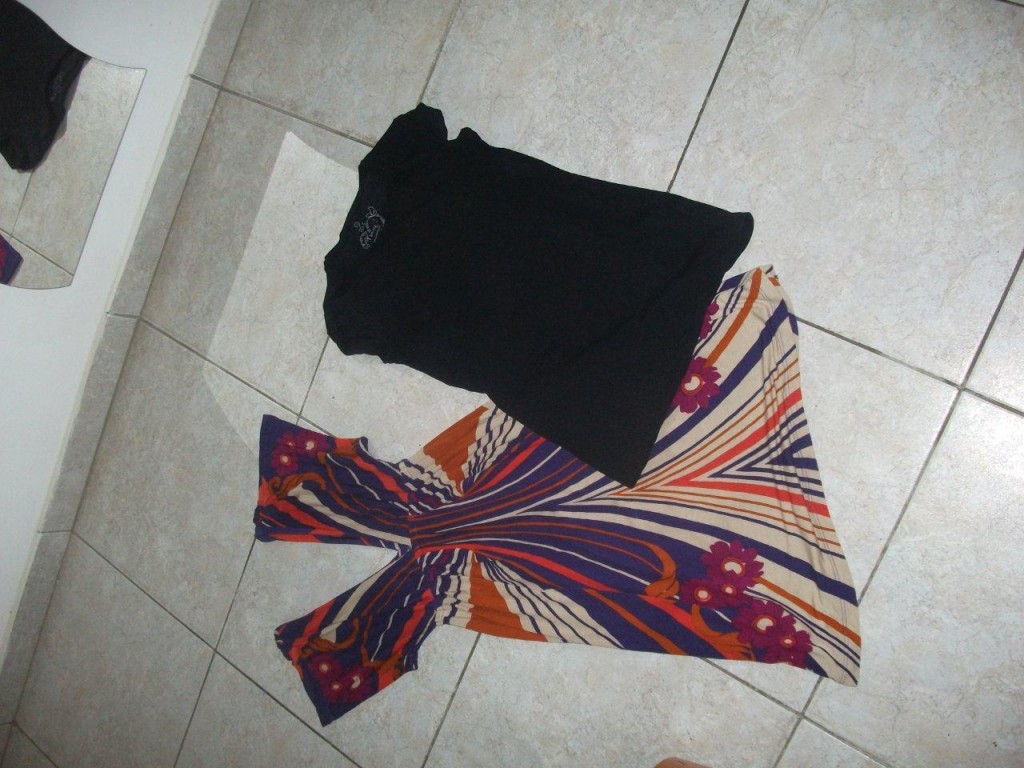 This is my old black t-shirt (pictured with my zara dress that I have in mind for another project!)
To this – new halter neck top!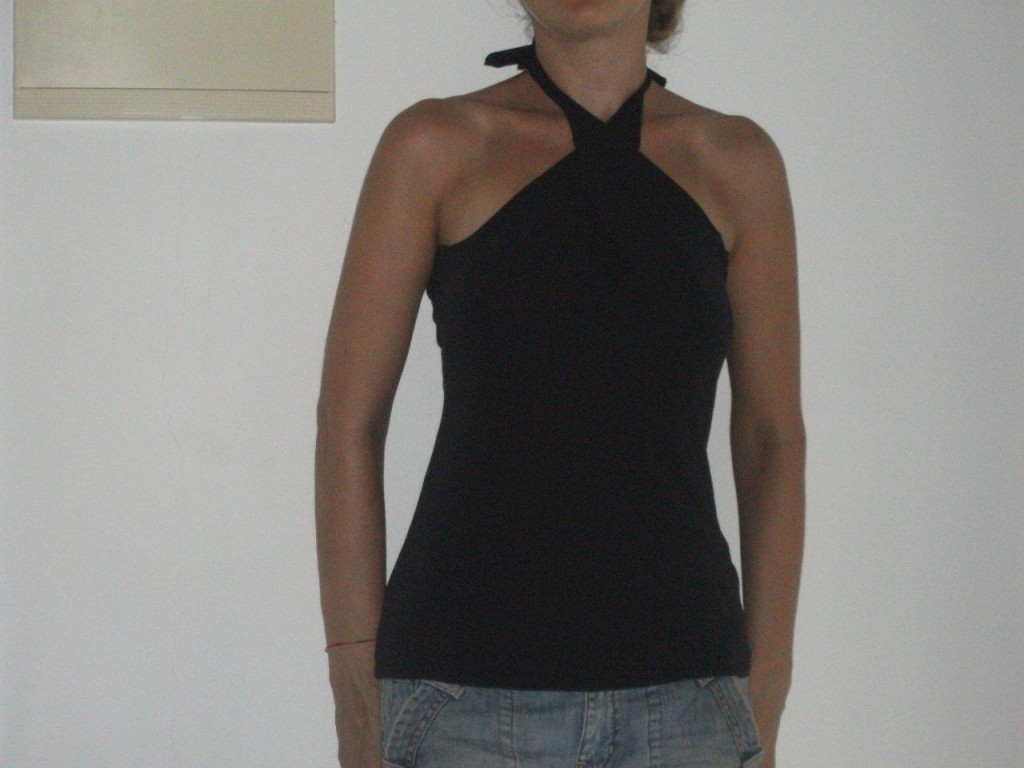 To say the least, I was chuffed with the out come, I had expected it to go horribly wrong on my first attempt, the only thing I did realise was that I needed sharper scissors to make the edges cleaner, but it doesn't detract from this particular project as I am pleased as punch!