It was the colour of the tshirt contrasting with the red belt that caught my eye and then I realised how simple this old tshirt to backless top project was that it's spurred me into action.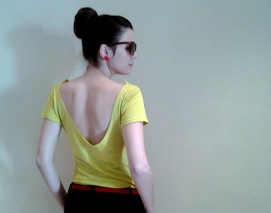 I'm on holiday at the moment, but I do have my clear nail polish with me and my mother in law has proper seamstress scissors for me to use, so going to get into the attic (where all our old stuff is kept) and hunt out some old tshirts, so hoping to try out this tutorial and then probably also try out the old tshirt to shrug project on my list.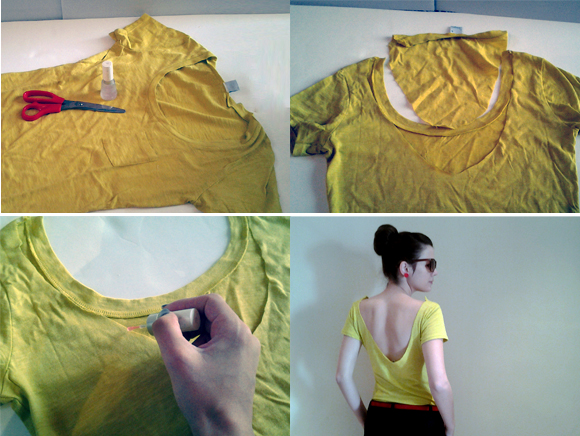 I mean honestly, this is a gorgeous style that looks fantastic with the up hair do and I have a great black pencil skirt that it would go perfect with, so here's hoping I find myself a nice coloured tshirt to try it out on! Full tutorial here from madeinpretoria.