I think it might be every girls dream, at some point in their lives, to be a fashion designer and with some assistance from the internet you are never without a little inspiration for making some beautiful DIY Fashions.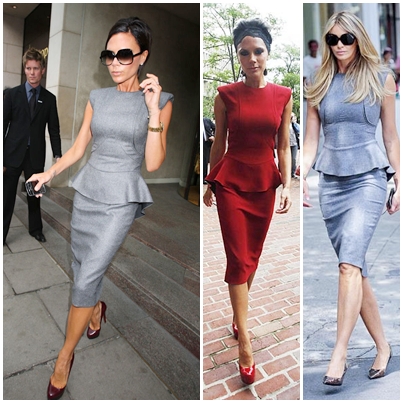 I've loved many of Victoria Beckham's dresses, mainly her Carmontelle Peplum Dress (pictured above) but with those crazy price tags on them I'm never actually going to buy one, plus being an odd sized lass those dresses off the peg will never fit as well as they should.
So really where does that leave me and my dress envy…?
Buying – My sister in law popped around the other day in a gorgeous dress, looked incredibly expensive and not out of place on someone like Kate Middleton Duchess of Cambridge! Where did she pick up this fabulous outfit… Matalan, 30 pounds!  Even if I bought it I could always take it in to fit properly around the waist, at that price, it would be criminal not to!!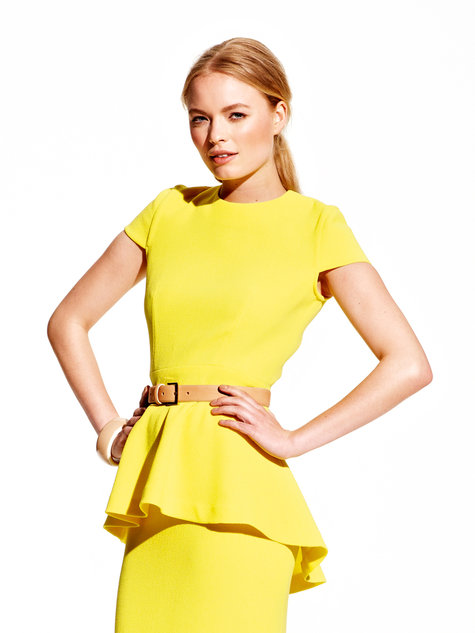 DIY Designer Fashion – Once I become more confident in my sewing skills, I could pick a fabulous colour, I love Coral at the moment, and make a fantastic outfit from scratch.
Burdastyle has got a huge range of patterns to make some top designer inspired clothes, which is where I found the Peplum Top and Pencil Skirt combo (pictured above – follow the links to patterns), a few tiny changes to the sleeve length and I have the perfect VB style outfit. I love the idea that it's a 2 piece as well and I could use both the skirt and top with other outfits!