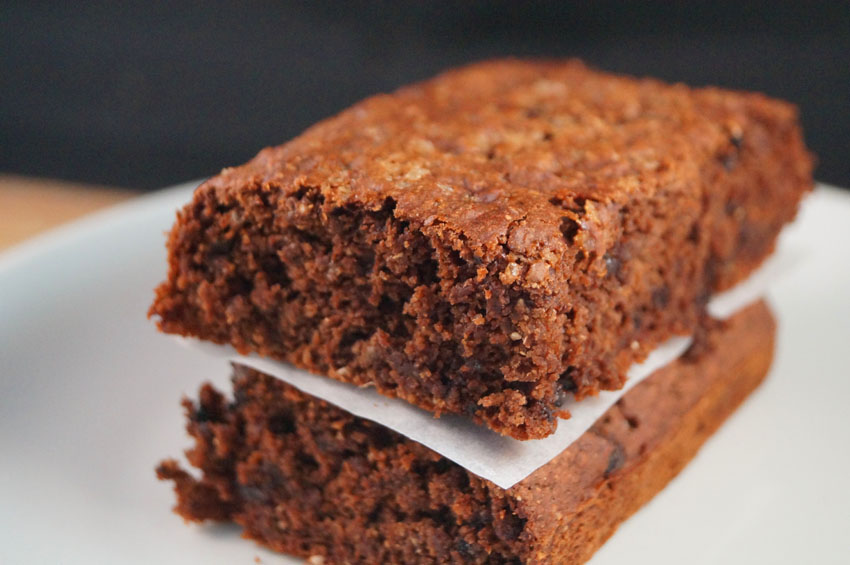 I have, what I can only describe, as the mother of all bruises on my right leg. It's just come up today and I assume it's from Saturday's exertions. I'm still a little stiff but thankfully managed to get through my yoga class this morning and I was showing off my battle scars to my gym buddies like a big kid!
We're off to see the family next week and I am very much looking forward to a little socialising and trying out some new restaurants in the London area. I might even treat myself to a little shopping at one of the markets as I'm looking for a nice silver ring, so I'll be keeping my eyes open for a bargain! Meeting up with old friends who live in the area so will hopefully get a nice tour around some good eateries and bars. Then up to Edinburgh to see my clan, it's the Easter holidays so I should, hopefully, see a little more of them this time around.
To the Brownies we go. These are so good I've made 3 batches already and that is very unlike me. They are one of the easiest things I've ever made and they taste awesome. The chopped dates are like little bits of fudge and give the brownie an added sweetness which is yummy. I am already thinking of some brownie variations, maybe throw in some walnuts or pecans, or even make some peanut butter fudge to mix through it, or chocolate and cherry, or hazelnut and dark Belgian chocolate, oh my goodness, mouth is watering, too many fabulous things!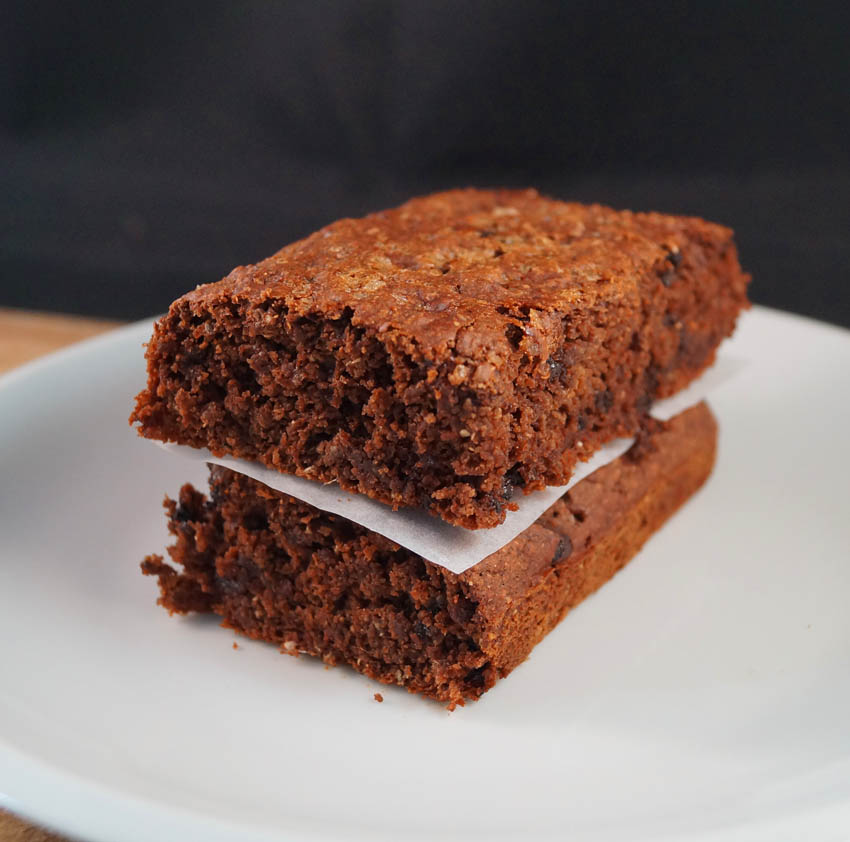 Chocolate Date Brownie (Vegan with Gluten free option)
MyInspiration Feel The Difference Range
Serves 8 – Ready in 45 minutes
1 ½ cup wholewheat flour (For Gluten Free, use your favourite flour blend eg buckwheat, GF plain flour etc)
2 ½ tsp baking powder
1/3 tsp baking soda
3 tbsp cocoa powder
1 cup non dairy milk (I used coconut)
½ tsp apple cider vinegar
3 tbsp maple syrup
2 tbsp chia seeds (or ground flaxseed) mixed with 5 tbs water
2 tsp vanilla extract
5 dates chopped
¼ cup chocolate chips
Method
Preheat oven to 180 degrees celcius (356 degrees Fahrenheit) and rub a little vegan margarine over a 10″ square cake tin.
In a small bowl combine the milk with the apple cider vinegar and leave for 2 minutes before adding in the vanilla and maple syrup. In another bowl/glass mix together the chia seeds and water and leave to set for 3 minutes.
In a large mixing bowl combine the flour, baking powder, baking soda, cocoa powder, chopped dates and chocolate chips, then add in the milk and chia seed mixtures and fold everything together until well combined. If the mixture feels too dry & sticky add ½ tbsp of coconut milk at a time until you are happy with the consistency.
Pour the batter into your cake tin, sprinkle a ½ tbsp demerara sugar over the top (optional) and pop in the oven for 25 – 30 minutes, until a skewer comes out clean. Cool completely.
Each brownie is 130 calories – 2.8g fat – 3.2g protein