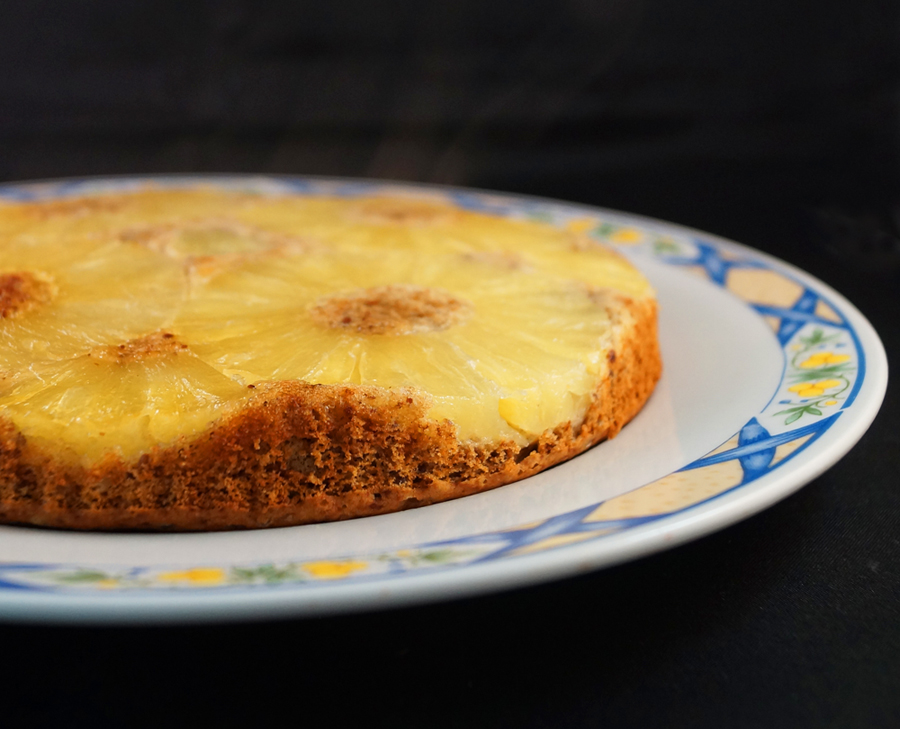 I was going to try and be clever with the title of this post, I was thinking something along the lines of oops up side your head lyrics but realised that there may be quite a few people who wouldn't have a clue what I was referring to, so thought I'd go with the safe option!
It wasn't until after I'd made the cake that I remembered that I was supposed to add some cherries… oops, but the cake was lovely regardless, especially when served with a cup of raspberry green tea, lush! You could also have this as a dessert, serve it warm with some home made dairy free coconut  ice cream.
Went to get some new sun loungers for the in-laws arrival on Sunday and we hit the jackpot with a half price sale and these loungers are a gorgeous aqua marine colour that look beautiful, can't wait to try them out, is it bad to want to accessories myself with a sunbed?
Still thinking about what kind of burgers I'm going to make for tomorrow's dinner, haven't quite decided, but what I do know is that I"m very much looking forward to tomorrow night… we're going to watch The Hobbit, so I'm looking forward to almost 3 hours of fabulousness!
Delicious Upside Down Pineapple Cake (Vegan & Gluten Free)
MyInspiration Feel The Difference Range
Serves 8 – ready in 35 minutes
1 cup buckwheat flour
1 tsp baking powder
1/2 tsp baking soda
2 tbsp ground flax seeds mixed with 4 tbsp water
1 cup non dairy milk (I used almond) add 1 tsp apple cider vinegar
1/4 cup pineapple juice
2 tbsp maple syrup
1 tsp vanilla extract
pinch of nutmeg
5 pineapple slices
Method
Preheat oven to 180 degrees celcius and lightly oil a 9″ round cake tin.
I used a can of pineapple (in it's own juice, not syrup) a saved the juice to add to the cake and using kitchen roll, patted the pineapple slices to remove as much moisture as possible.
In a bowl add the water to the flax seed and leave for a few minutes, then mix in the maple syrup and vanilla.
In a mixing bowl combine the buckwheat flour, nutmeg, baking powder and baking soda, then add the flax mixture, pineapple juice and the milk and fold the mixture together until it's just combined.
Lay the pineapple rings on the bottom of your cake tin, I just popped 4 in around the dish and used the 5th to fill in the gaps, then pour over the cake mixture, smooth it over to make sure it's evenly spread then pop in the oven for 20 – 25 minutes, leave for a few minutes then tip upside down onto a place and allow to cool.