Baking has quickly become one of my favourite things to do at the weekends and this time I went pretty simple with these delicious Dark Chocolate Chip Muffins. These are incredibly tasty and dare I say it, super moreish, so beware! These could easily be served for dessert with a nice dollop of home made ice cream or drizzled in a dark chocolate sauce, but we kept it au naturale and had them with a cup of coffee, so remember to add them to your Afternoon Tea list!
I'm offski early tomorrow morning, my travelling starts at 8am and I should be at my sis's house by oooooh say 8pm!!!! A long day ahead of me. But I've got my book prepared, my mp3 is charging, I've checked in online, got my window seat, seen the weather forecast… rain, so this afternoon I'll pack my bag, perhaps give myself a little mani/pedi… yep I'm set!
I decided that all kids like Alvin and the Chipmunks…. I like them and I'm 34 now, so I know at least one person will enjoy it, I also thought that Johnny English Reborn would be fun for everyone, although English isn't my nephews first language everyone loves Rowan Atkinson.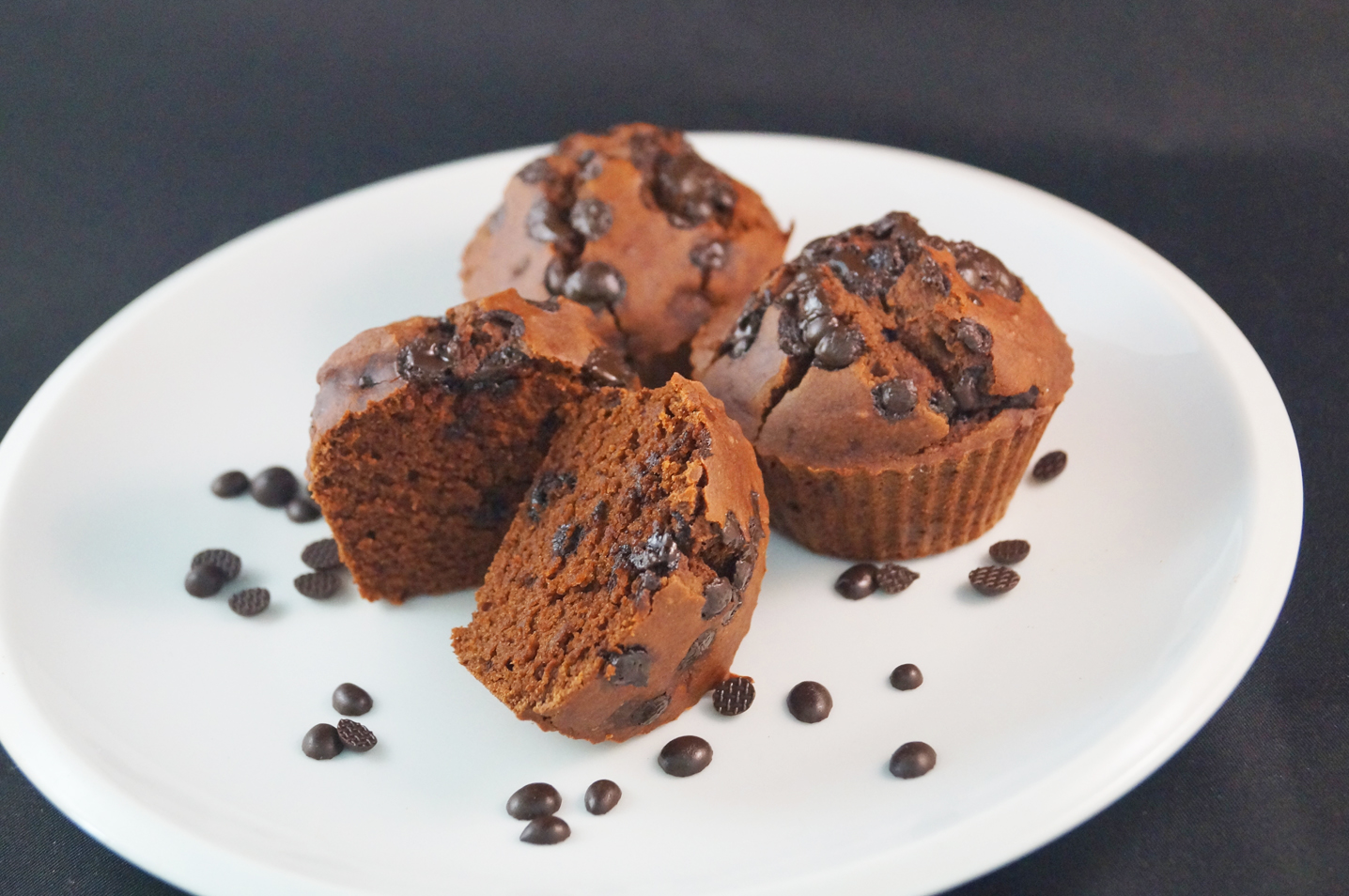 Dark Chocolate Chip Muffins (Vegan & Gluten Free)
MyInspiration Feel The Difference Range
Makes 6 Muffins – ready in 35 minutes (If you're eating warm!!)
1 cup non dairy milk (I used Almond)
1 tsp Apple Cider Vinegar
3 tbsp Maple Syrup
1 cup Buckwheat flour
1/4 tsp baking powder
1/4 tsp baking soda
2 tbsp Cocoa Powder
Pinch of Cinnamon
2 tsp Vanilla Extract
2.5 tbsp vegan dark chocolate chips
Method
1. Preheat the oven to 180 degrees celcius and line a muffin tray with cases.
2. In a small bowl combine the milk and vinegar and let it sit for a few minutes, then add in the vanilla and maple syrup.
3. In a large mixing bowl, combine the flour, baking powder, baking soda, cocoa powder and cinnamon then add the wet ingredients to the dry, throw in the chocolate chips and fold the mixture together, you want quite a loose batter so you may want to add another tbsp of milk, then spoon the mixture into the muffin cases (about 3/4 of the way full) and pop in the oven for 20 – 25 minutes until a skewer comes out clean.
** Leave to cool, you can keep these in a container in the fridge for about 3 days. Probably longer although we've never had any left longer then 3 days!!