Just before Christmas I had an inkling to make some vegan fudge, I'd seen a few recipes that involved peanut butter and I thought it sounded fabulously delicious so I created my own little medley on the basis that I used to love rum and raisin fudge, but having only brandy in the house, I thought it would be a worthy substitute (I was right too!).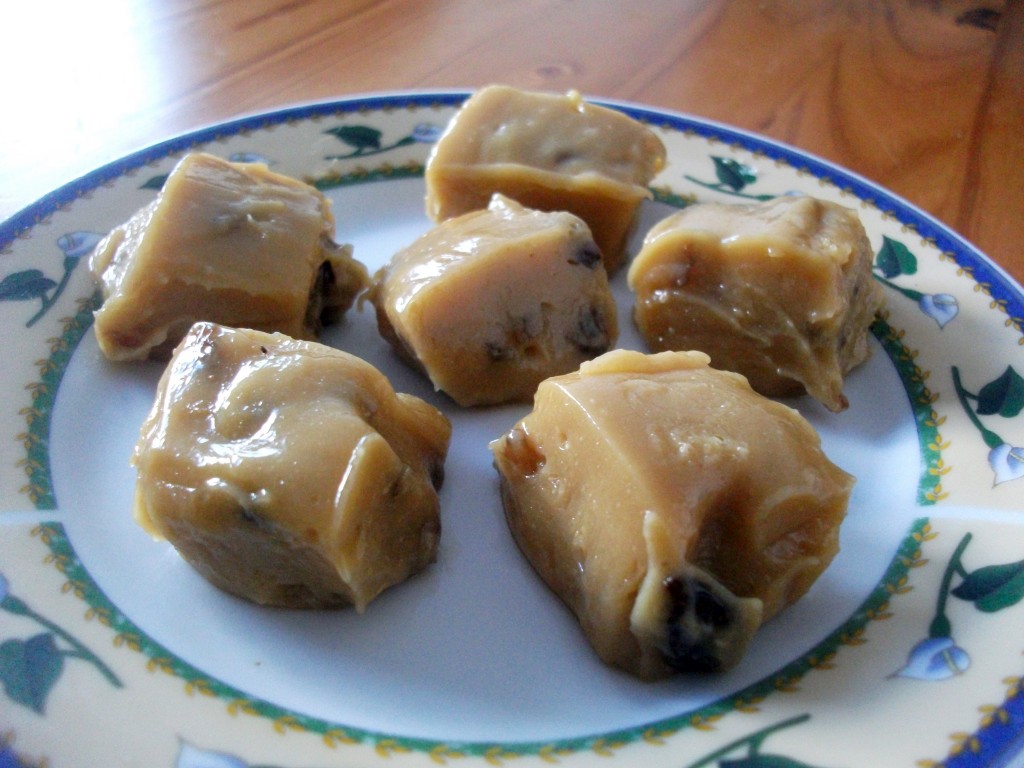 Right off I have to say, the fudge didn't really work out the way I wanted… the taste was there, but the fudge was just too soft and just wouldn't harden to the consistency I wanted. Having researched a bit more, I can see I should have added at least a cup and a half more icing sugar and left out the almond milk, but if you're happy to keep the "fudge" in the freezer and grab a teaspoon every now and again, then this is the recipe for you.
I came up with the plan to serve the fudge in a chocolate cup (my shot glass moulds arrived a couple of weeks ago, so I put them to good use). This worked an absolute treat and would be ideal for a dinner party dessert. You could always slather it on a piece of vegan shortbread, or make some plain cookies and sandwich them with the fudge, that would work too. I however, will leave the fudge "take 2" until next December when I go on my mental 2013 sweet treat campaign!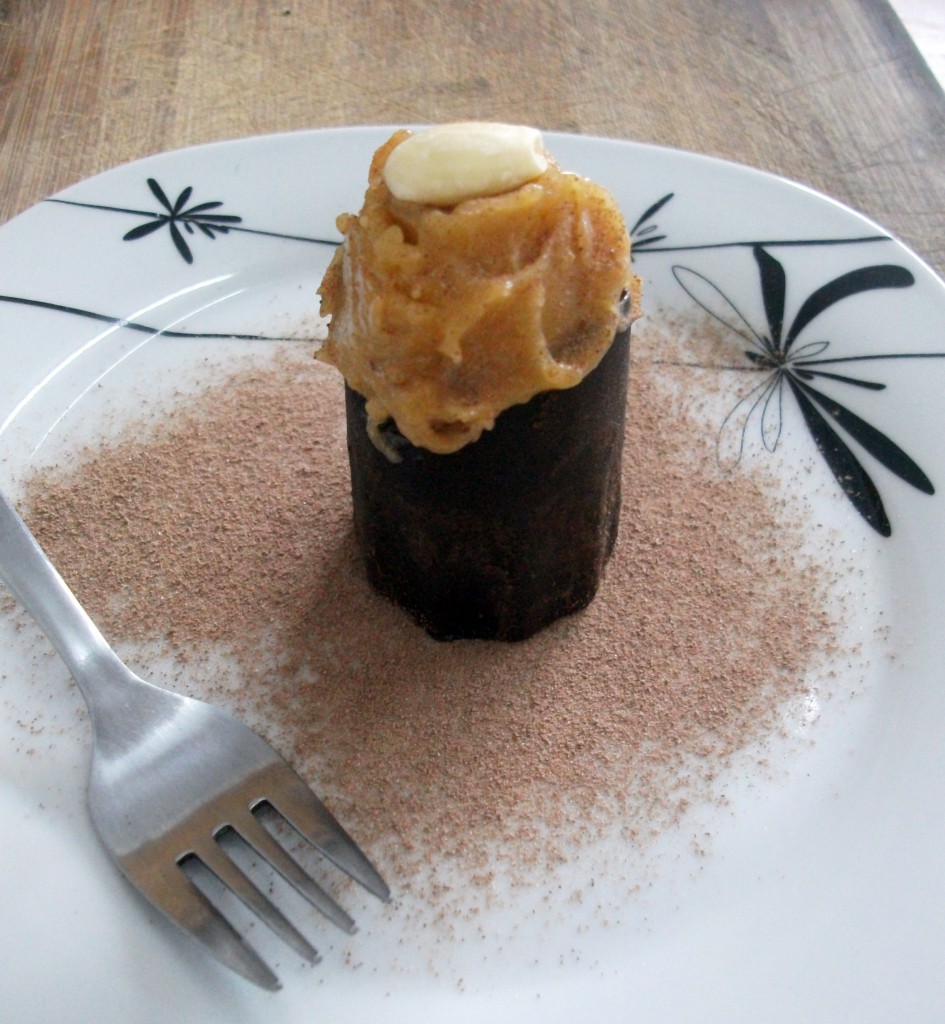 Brandy & Raisin Fudge served in a Dark Chocolate Cup  (Vegan & Gluten Free)
MyInspiration Feel The Difference Range
1 cup peanut butter
¼ cup vegan margarine
1/3 cup golden syrup or maple syrup
2 tbsp almond milk
1 cup vegan icing sugar
½ tsp vanilla
1.5 tbs brandy
2 tbs raisins chopped finely
Method
1. In a large bowl combine the peanut butter and margarine and mix until smooth
2. Add in the all the remaining ingredients and stir until all smooth and creamy
3. Place in a lined (clingfilm) container (4" x 6") and evenly distribute it so it's level.
4. Pop in the freezer for a few hours and then remove and slice into squares.
Chocolate Cups – I had some shot glass moulds which I filled with melted vegan dark chocolate and set in the freezer, once they were ready I removed from the moulds and spooned in a tablespoon of the fudge and topped with an almond.