We have decided this year that we will take a proper holiday, one were we will actually be tourists for a change, so having looked at the cost of flights we've decided on a trip to Italy.  It's an understatement when I say "I Love Italy", the place is truly gorgeous and steeped in historical culture and the things you can see and do there would take this lifetime and the next to do justice!
So, we're already thinking a few nights in Rome, then jump on the train up to Pisa where we can take a day trip into Florence.  I did a flying tour of Italy about 10 years ago and although I saw a lot, this time I can really pick out the places I really want to see and take some time to enjoy them properly.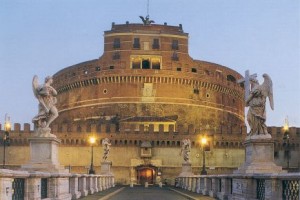 We're already putting together a kind if itinerary together, normal tourist sites like the Colosseum, Trevi Fountain, Spanish Steps, Vatican, Pantheon, Roman Forum and heading a little further afield to see Villa D'Este, Ostia Antica.. so already there's quite a list to get through!!  Secretly I'm really excited about going back to the Sistine Chapel, it was one of my favourite sights on my last visit.
Then off to Pisa.  When I went last time I have to be honest, I got off the train and we walked to the Leaning Tower, thinking that it was all there was to see… how wrong I was, this time, on top of visiting the Leaning Tower along with the Piazza dei Miacoli, I can't wait to take in the Piazza dei Cavalieri, Camposanto, visit the old citadel & Guelph Tower etc.
I'm now contemplating my sightseeing outfits that are fit for the Italian summer!