It seems that everywhere I look just now there is a Christmas based theme, the shops have stocked up on their festive chocolates, wines, decorations & selection boxes and the Christmas lights are appearing in the town centre and neighbours are already wondering if it's too early to put up the Christmas tree!
So it seems that when it comes to Christmas time, what better way to get in the festive spirit than a trip to a traditional Christmas Market. There were so many across Europe that I narrowed it down to my favourite 6, otherwise this post would never end! It's just a great way of incorporating a mini break away somewhere with the little added excuse of a shopping trip (as if we need an excuse), so whether it's a weekend with the girls or a romantic trip away, these locations just look ideal!
26 Nov – 2 January 2013
A splendid selection of products available in a warm and friendly atmosphere in a market full of delicious aromas, cheerful lights and a great number of stalls. There is also the ice skating rink which offers fun for all (this year there will also be a toddlers ice rink so they don't miss out. And the holiday atmosphere would not be complete without a visit to the Grand'Place decorated in festive lights for the occasion.
Market opening times: Mon-Thurs: 12:00-21:00, Friday – Sunday: 11:00-22:00. 24 December the market is open from 12.00 – 18.00 and on 25 December from 14.00 – 22.00.
Ice Rink opening times: Daily open from 26/11/10 to 02/01/2012: from 11.00- 22.00.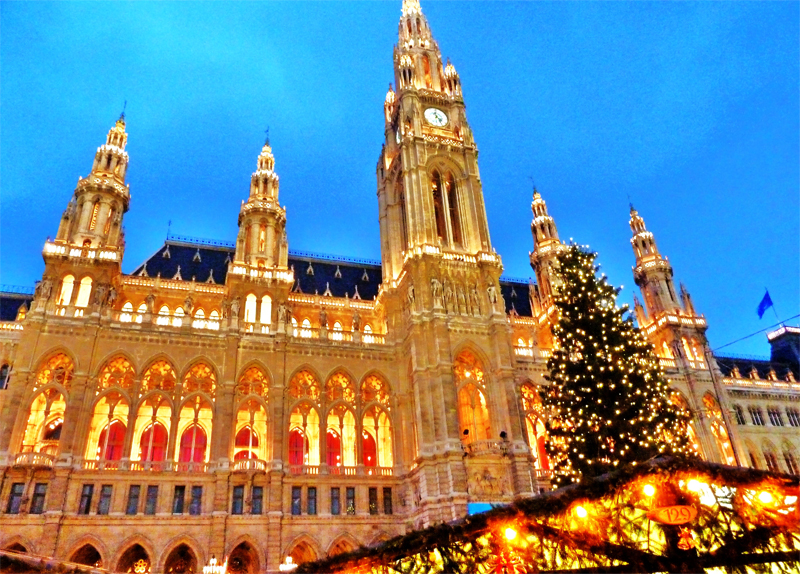 17 Nov – 24 December 2012
Small huts provide you with potential Christmas presents, food and most important hot punch and "Glühwein", heated sweetened wine. The biggest ones are the Christkindlmarkt at theVienna City Hall, at the Spittelberg and inside the University Campus.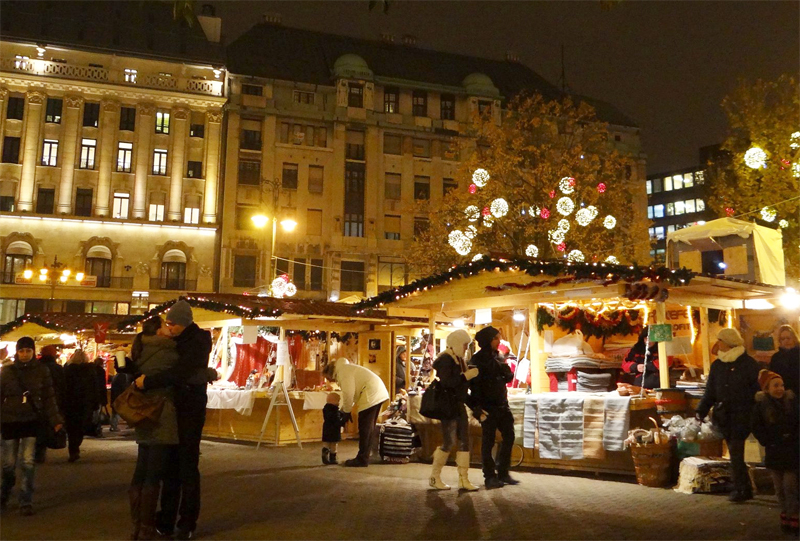 Vörösmarty Square is in the heart of Budapest.
Opening Hours: 16th November-30th December, 10.00-20.00 daily, on 24th December: 10.00-14.00, the market is closed on 25th and 26th December.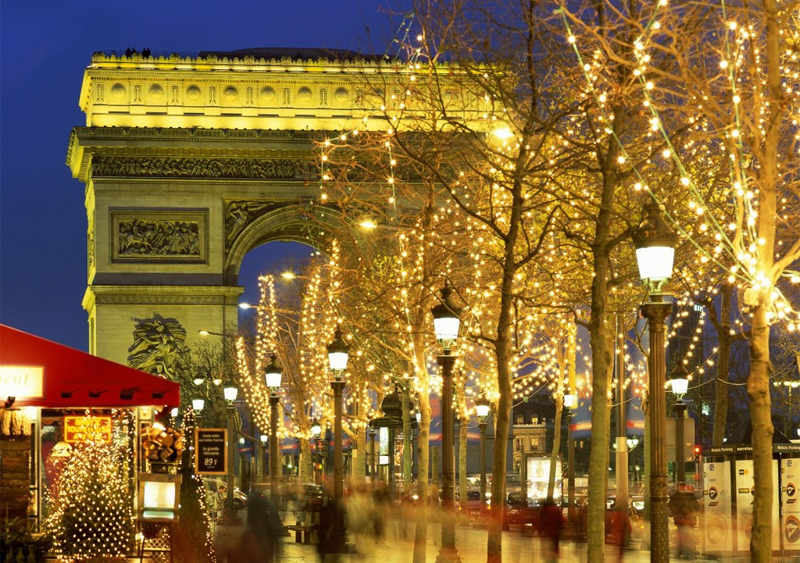 Paris Les Marchés de Noël
16 Nov – 6 January 2013
Champs Elysée Christmas Market – Avenue des Champs-Elysées to the Place de la Concorde
This is the largest Christmas Market inParis, so don't miss it.
21 Nov – 29 December 2012
Christmas Market at La Défense (Parvis de la Défense (near the Grand Arche)
6 Dec – 2 January 2012
Santa's Village at place Saint-Germain-des-Prés & Christmas Market
Place Saint-Germain-des-Prés,Paris6th arrondissement
13 Dec – 6 January 2013
Ice Rink & Christmas Market at Trocadero
Beautiful setting and excellent choice for the kids at Place de la Trocadero, across from theEiffelTower
15 – 23 December 2012
Notre Dame Cathedral Christmas Market dedicated to arts & crafts with a giant Christmas tree and Santa himself, this is super festive!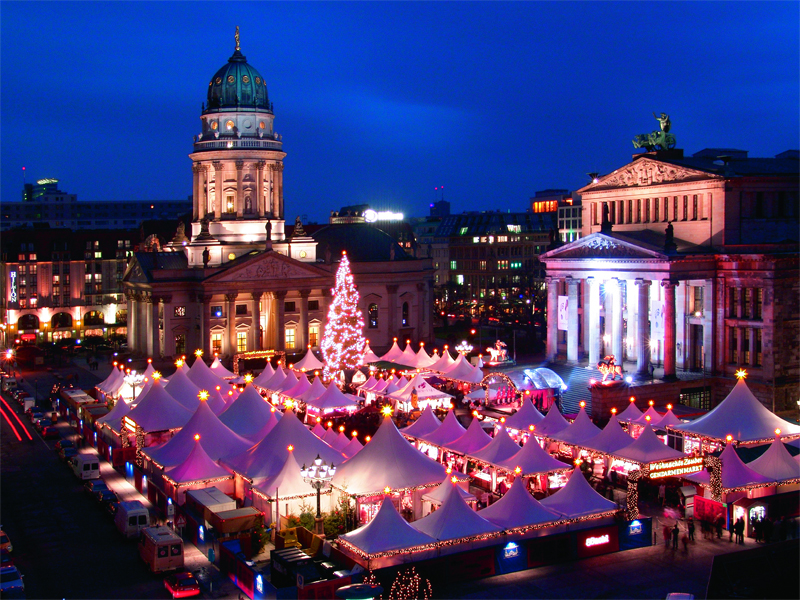 Berlin Gendarmenmarkt Christmas Market
26 Nov – 31 December 2012 (Sun-Thu 11am-10pm, Fri-Sat 11am-11pm, Christmas Eve 11am-6pm, New Years Eve 11am-1am)
This year, Berlin has a choice of 60 Christmas Markets so you can roam the city in search of festive treats.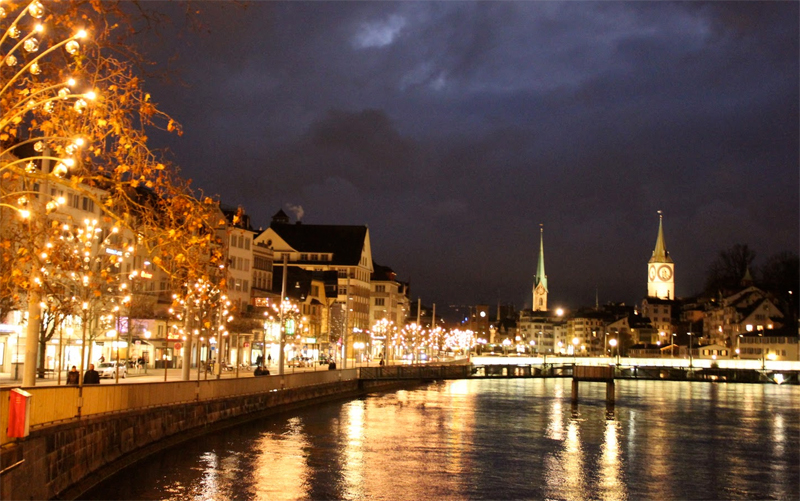 Zurich Christmas Market
Zurich Christkindlimarkt in Zurich Main Station on 22 Nov – 24 December 2012
Although the Advent season does not last very long, the event calendar during this time is packed with exciting activities such as the enchanting "Lichterschwimmen" floating candles display, Christmas circuses, the Live On Ice skating rink, the "Singing Christmas Tree," and the new light art on Bahnhofstrasse.
So wherever you decide to go this Christmas, don't forget to take some time to enjoy the festive spirit of the region and immerse yourself in the European Winter Wonderlands!