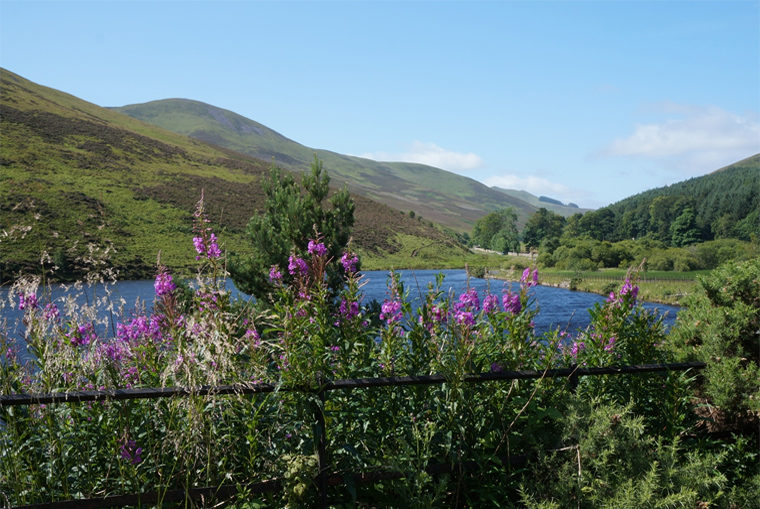 I was utterly amazed at how incredibly beautiful the Pentland Hills are. Having travelled up to the Scottish Highlands and marvelled at it's natural beauty, the lochs, the rolling hills covered in heather and the wildlife you can see in fields that go on forever, I would not have imagined that you can get a little taste of this epic scenery just a short hop from Edinburgh.
We got up early one Monday morning in July and decided to walk to the Pentland Hills (that's 8.5 miles from where we are staying), we could have walked to Princes Street and jumped on a bus that would take us to just outside Flotterstone Information Centre, however, we were feeling adventurous and up for an epic hike.  It took us just over 2 hours to walk up to the Pentlands, up through the Meadows, through Morningside, past Hillend and around into open countryside and on to Flotterstone.  It was a lovely sunny day too, so the early start was a stroke of luck, otherwise we would have baked on the walk up.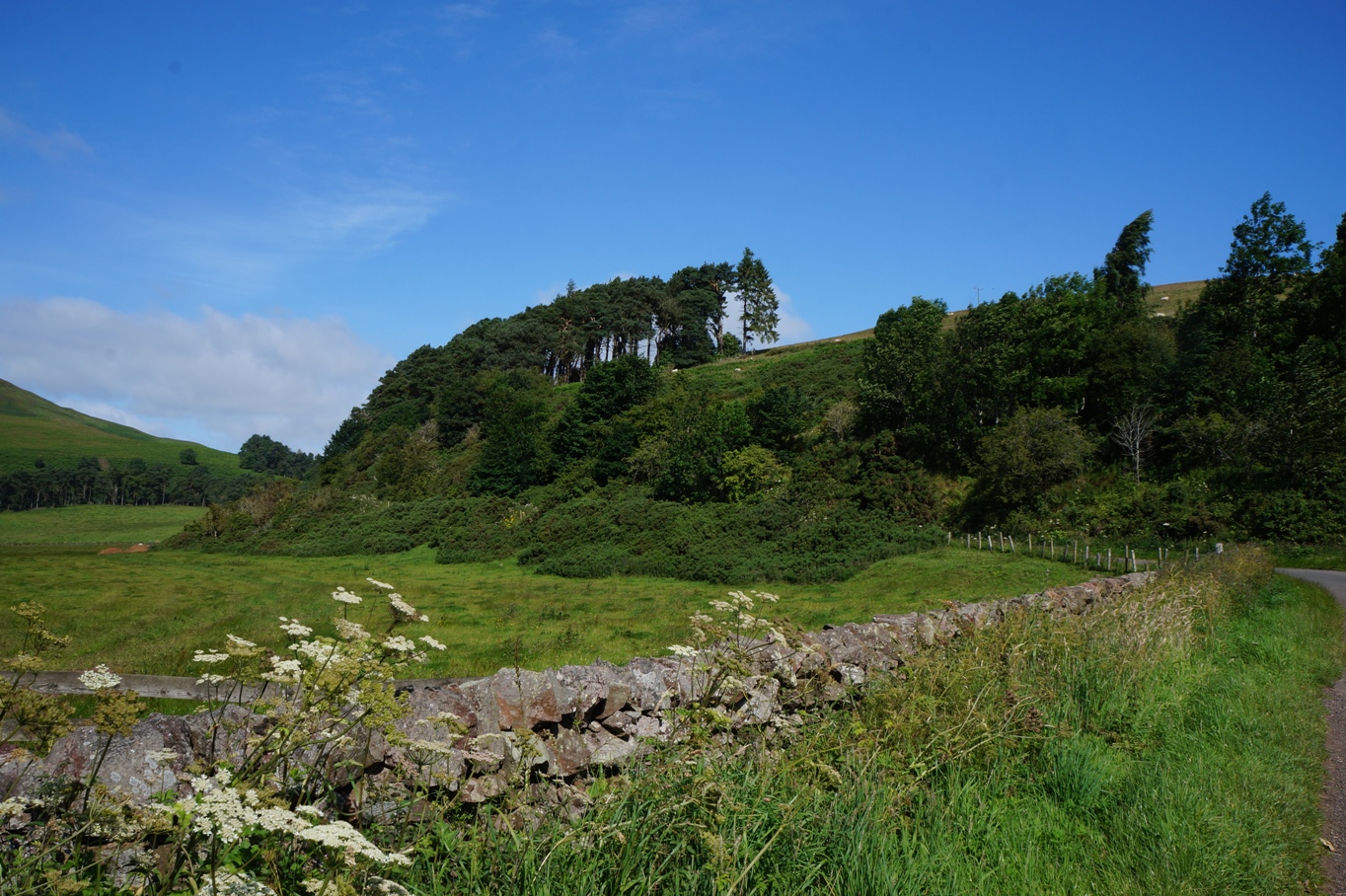 We now commence the proper hike (you know, the one we've hiked to get to) I get the camera out, because I am eager to get some photos with blue sky in it, which has been sadly lacking in these last few weeks of "Summer", I air quote summer as it's been a real mixed bag of weather, a lot of grey days, quite a bit of rain and one particular night where I almost put the heating on!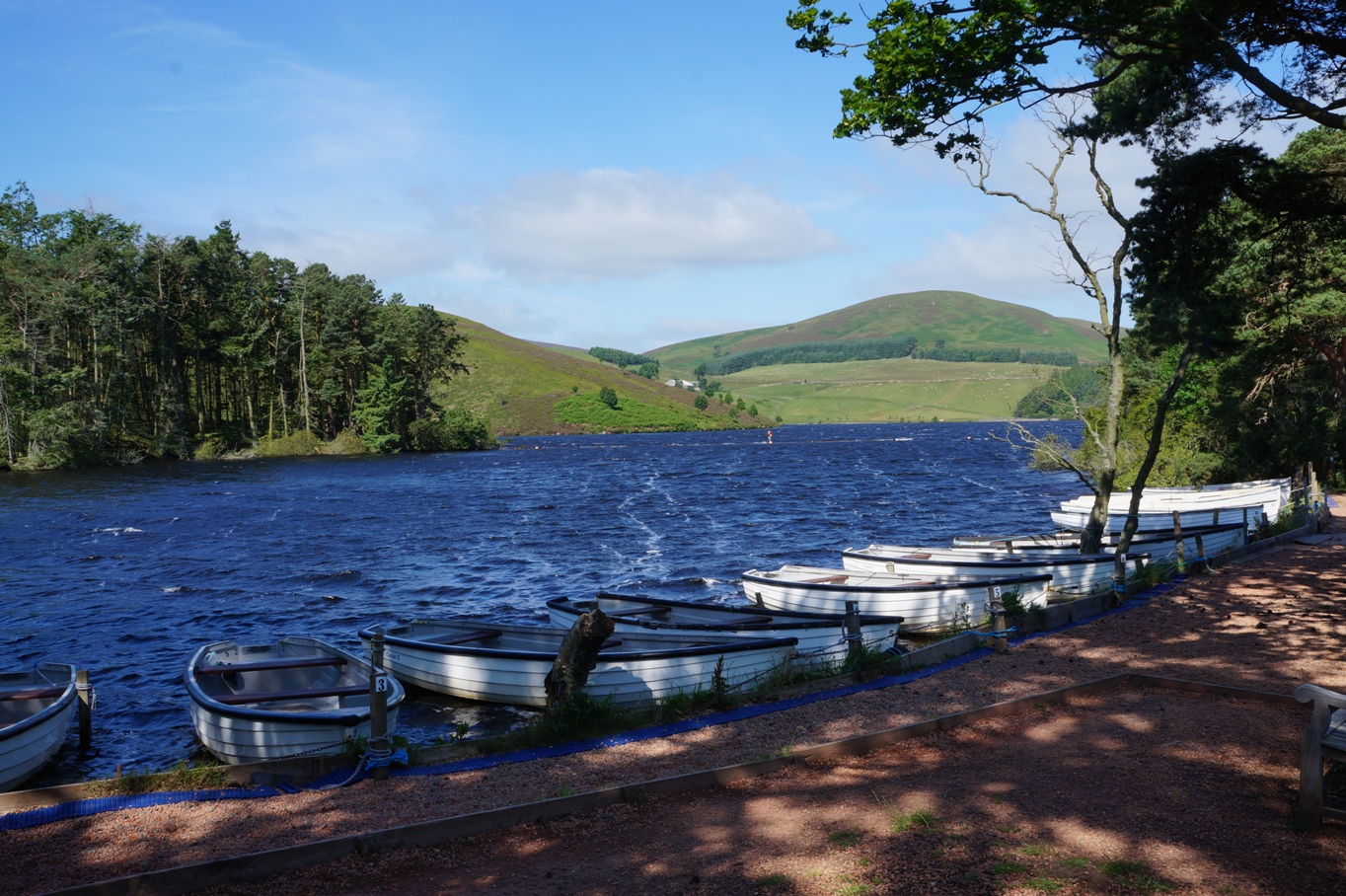 So, back to the walk. We headed in the direction of Glencorse Reservoir, which was very pretty, there were a few rowing boats moored up, although I don't think anyone was going out on the reservoir this particular morning as the water was quite choppy, is choppy the right term, I'm no sailor, so I'm going with choppy!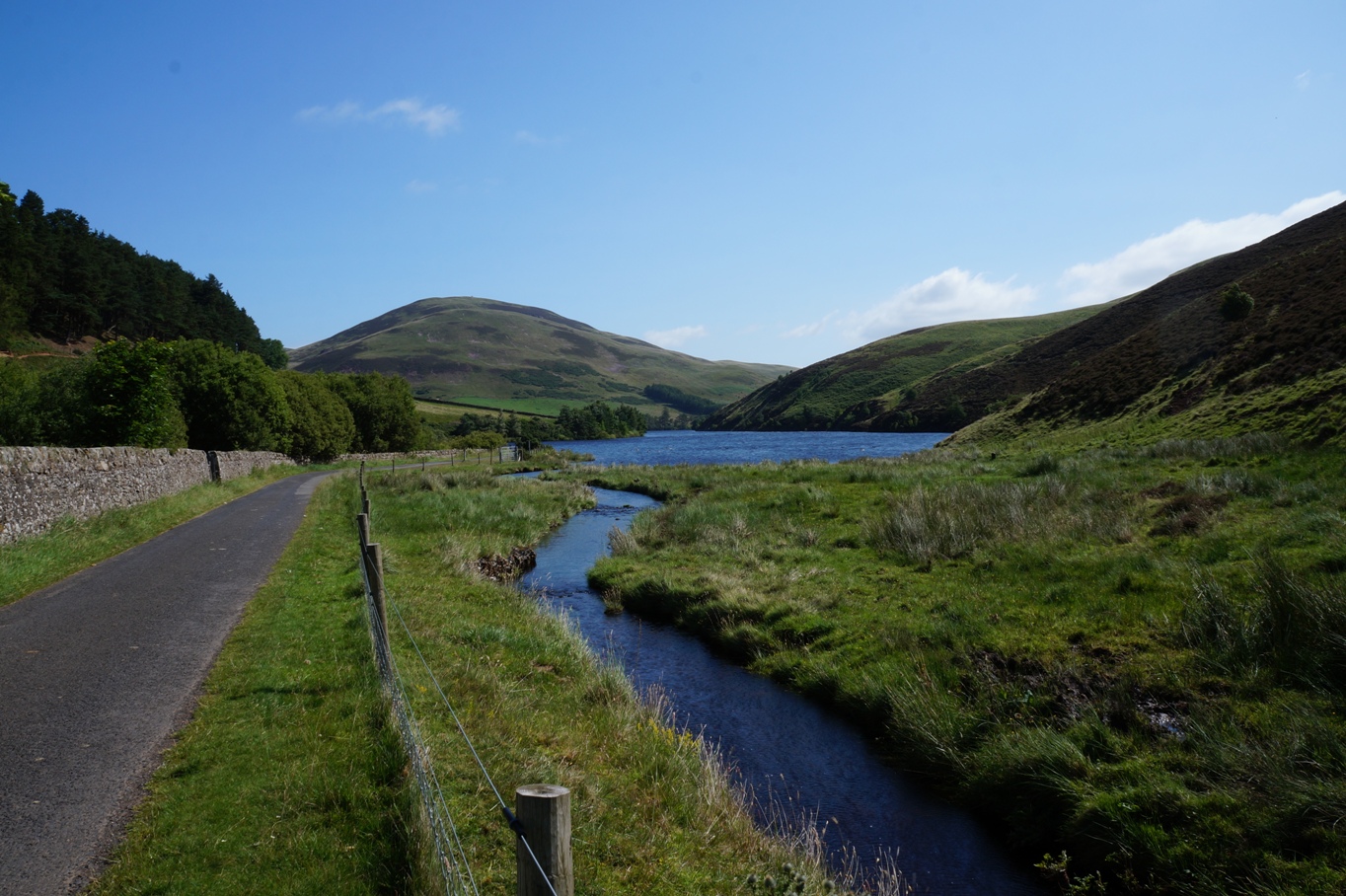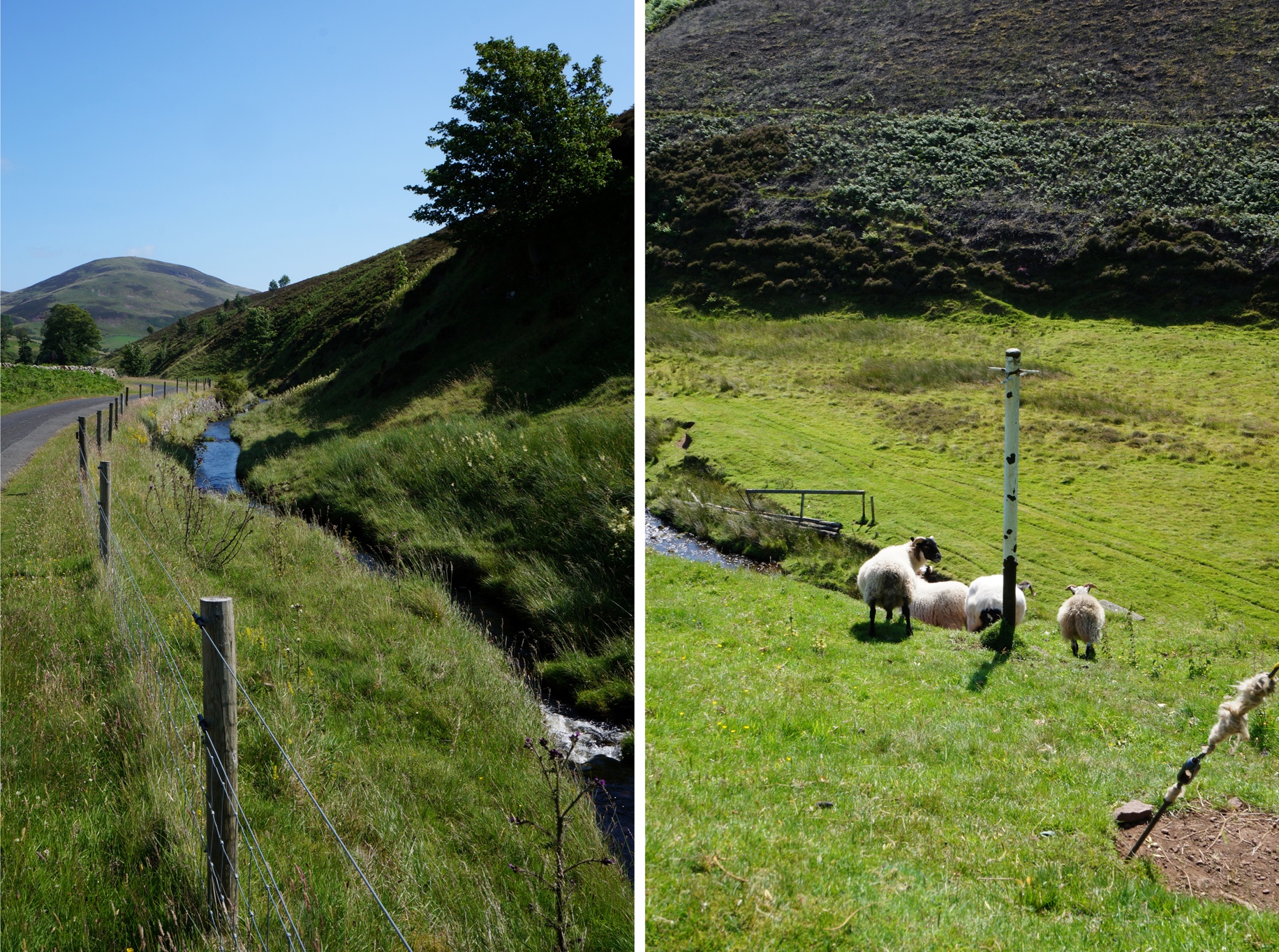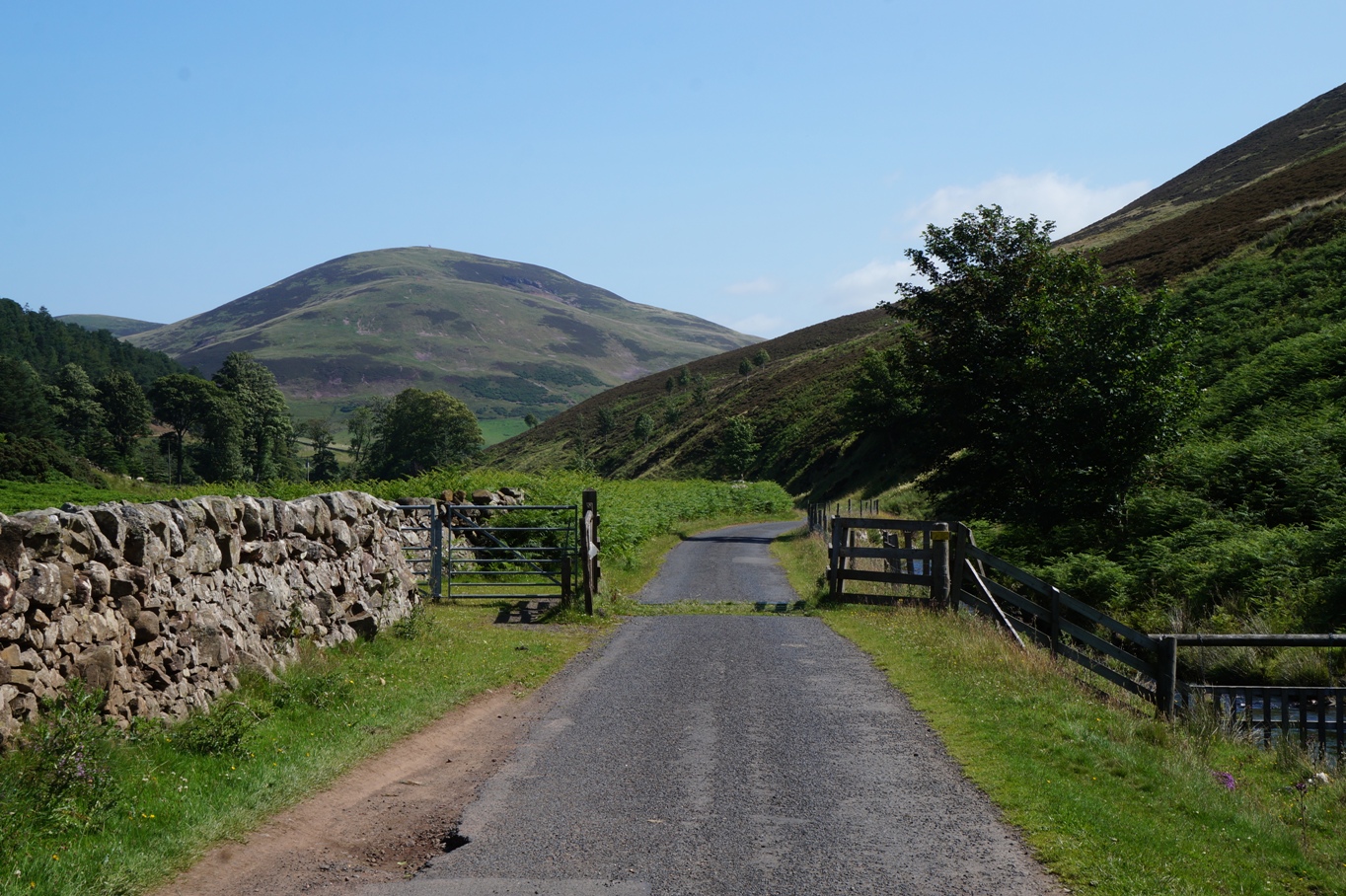 We continued around and followed the stream leading up to Loganlea Reservoir. I had a flashback to an outing when I was at school where I accidentally fell onto an electrified band that was on one of the fences, and there I am looking at the fence around the stream and yep, it was electrified, so I stayed as far away from that as possible. It's tempting to get close to take some lovely photos, but be aware!!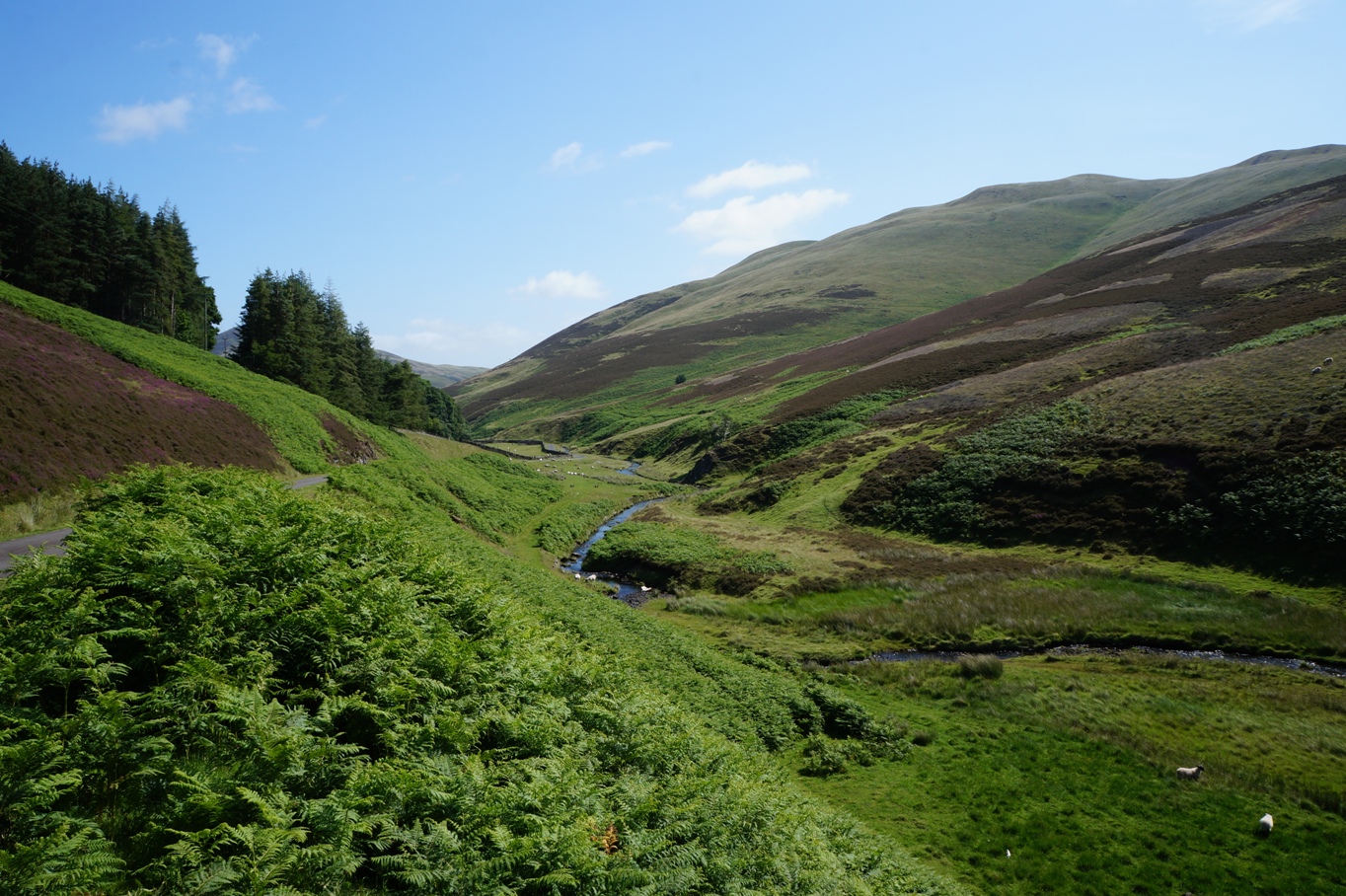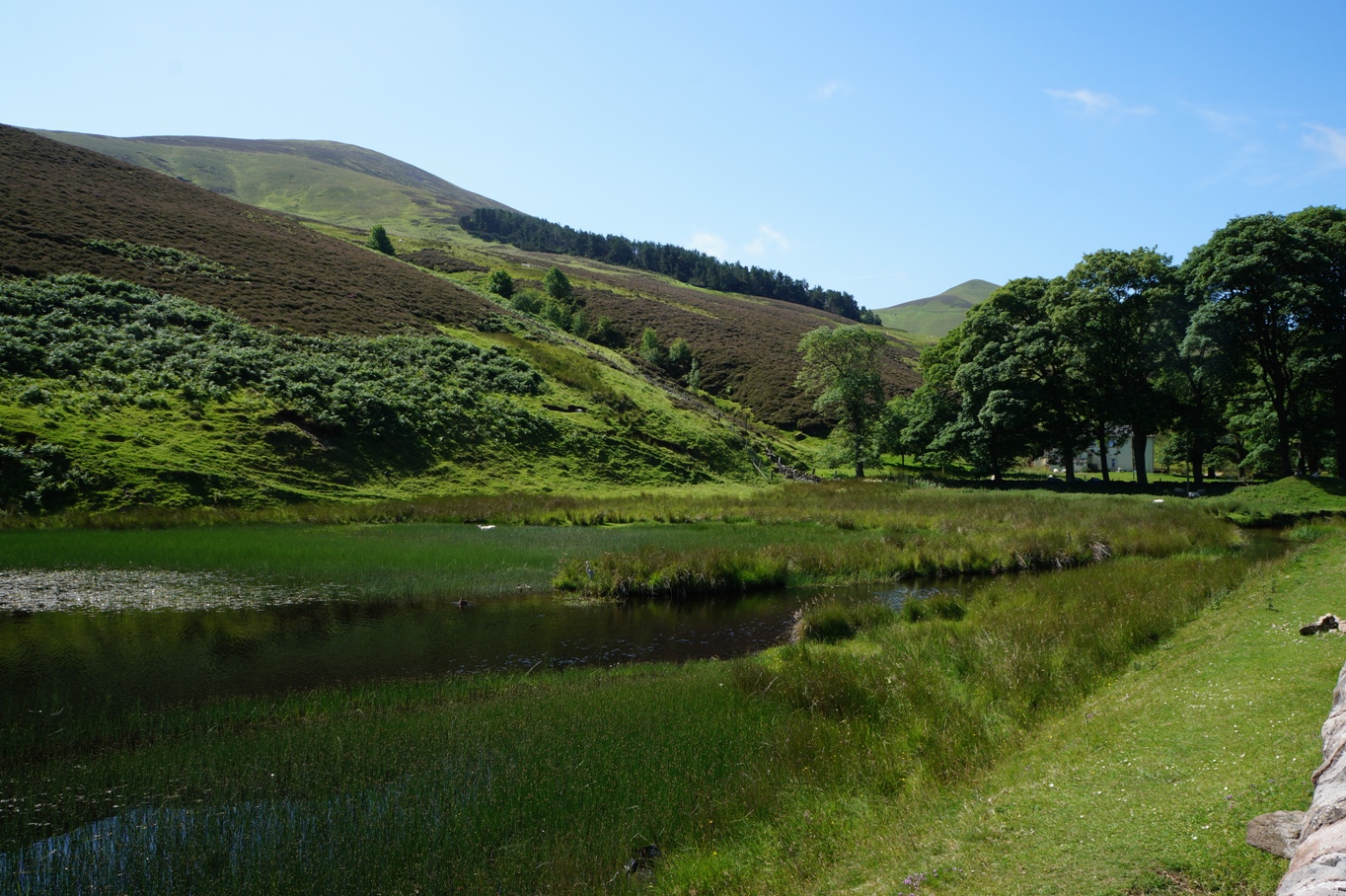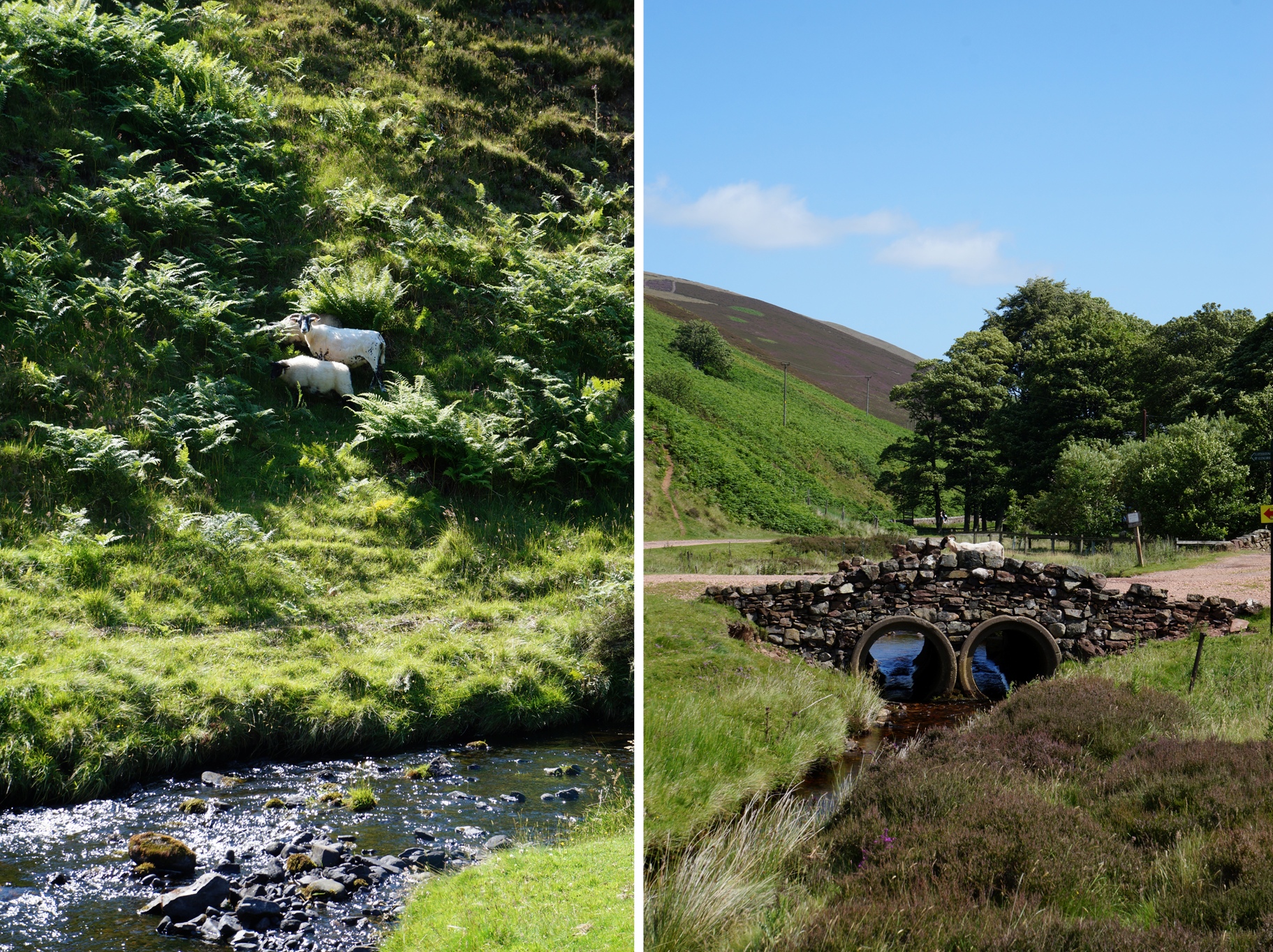 Now the hard part begins, the hike up to Scald Law, the highest peak in the Pentlands. I felt like Sam in LOTR following Frodo into Mordor. It was quite the scamper up the hill and when we got close to the top the wind hit us. It was a full on gale, I was almost blown off my feet (well that's what it felt like anyway, I may or may not be a drama queen!). The views from there are wonderful, if you can keep your camera steady long enough to take a photo or two and Martin nearly lost his glasses a few times, he's definitely wearing contacts if we do that again!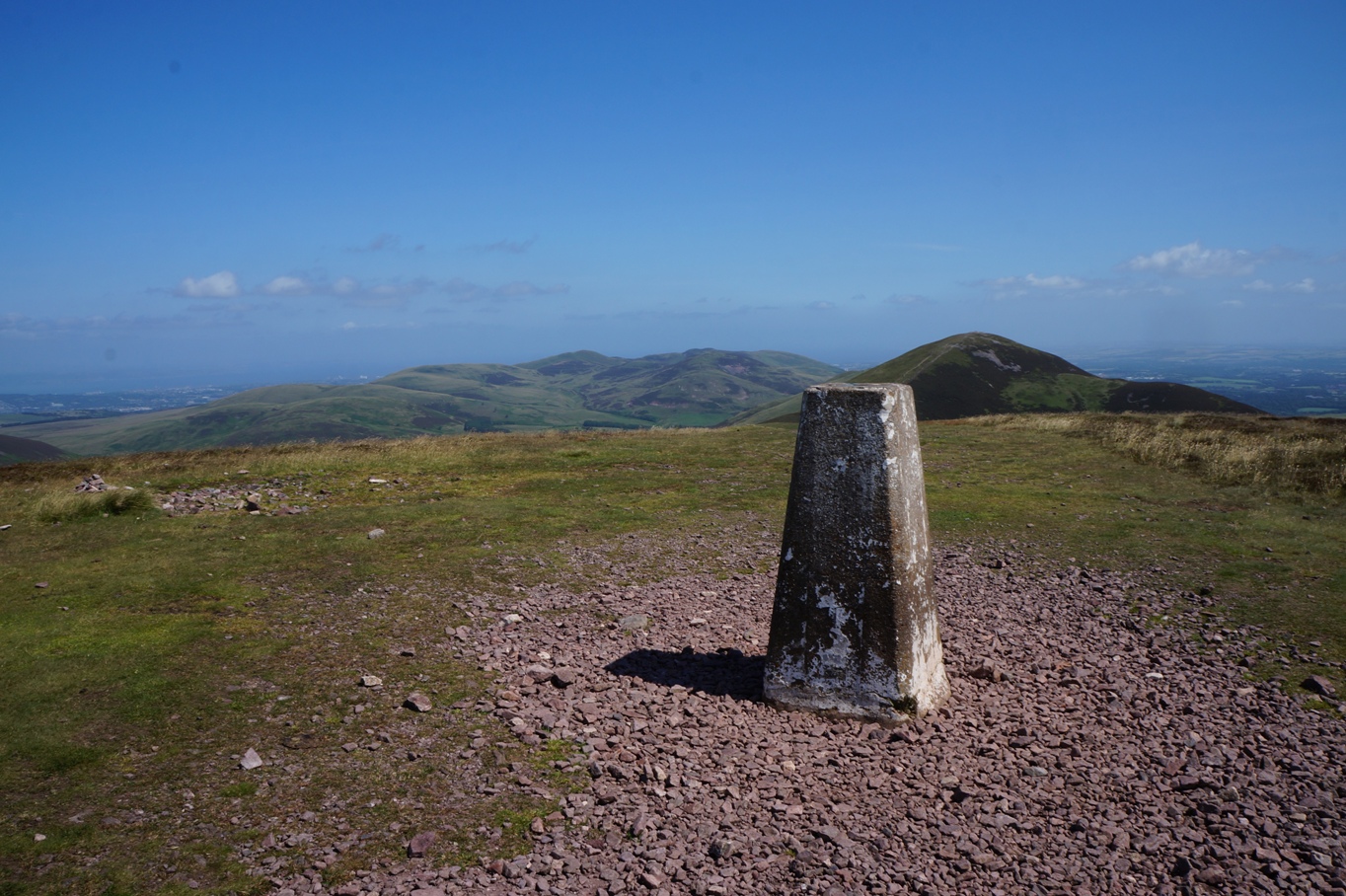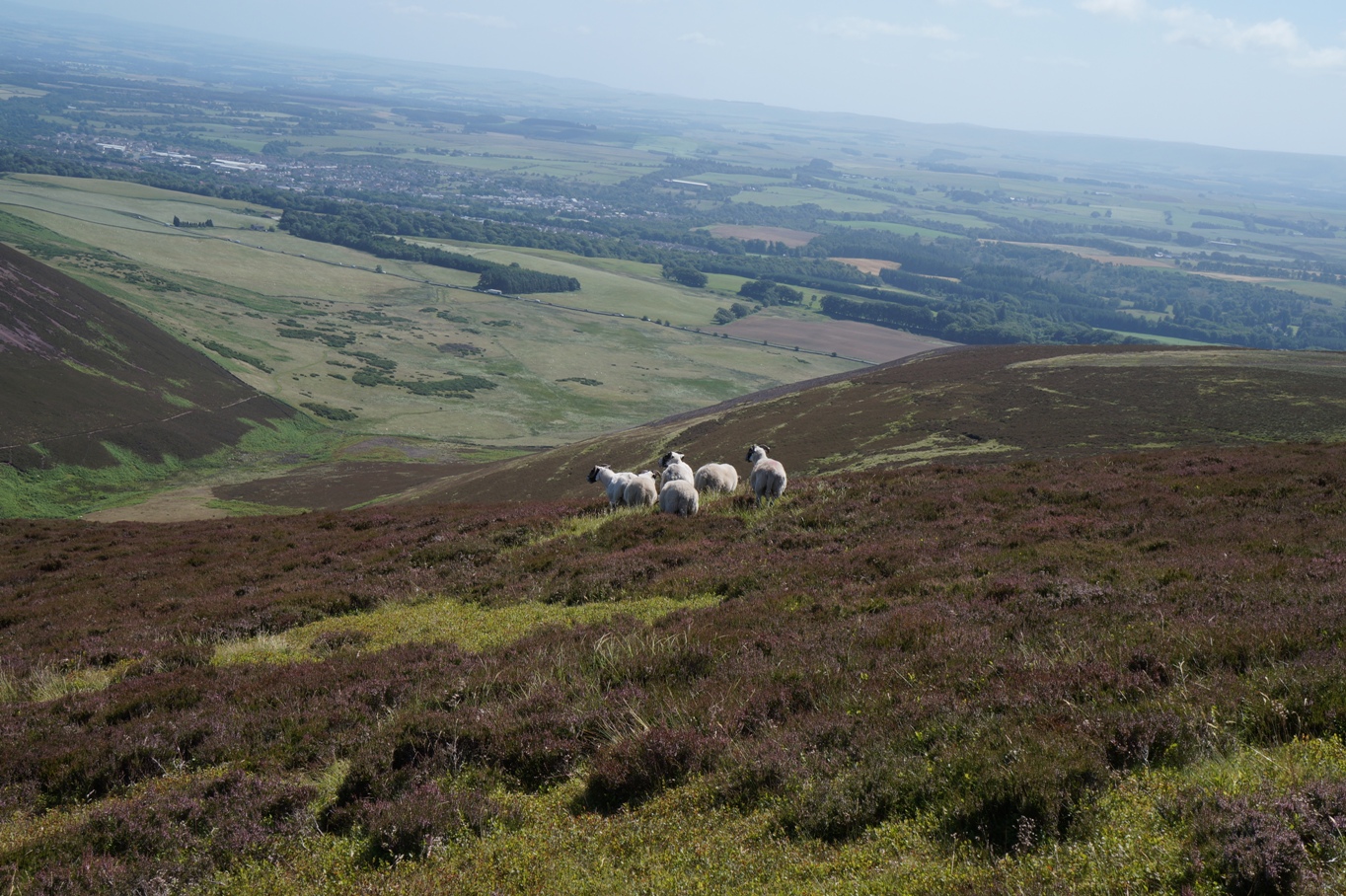 Running back down the hill, as that's the best part really, the ground is so soft and springy, although you need to have your wits about you for animal holes in the ground, oh and of course there are sheep bumbling about up there too, so don't be surprised if you see a flock or two. Now we had a dilemma, do we go back up over Carnethy Hill or do we go down and around back to Flotterstone. Well we'd come so far, it would be a shame not to do the slightly more difficult route. So big breath and off we go again up Carnethy Hill. This gets really quite steep near the top and the path is scree like, but if you can get walking on the grass area, it makes it easier to ascend. We stopped just over the other side for a spot of lunch, we'd been walking 5 hours already are were a bit on the hungry side, thank goodness we had our packed lunches!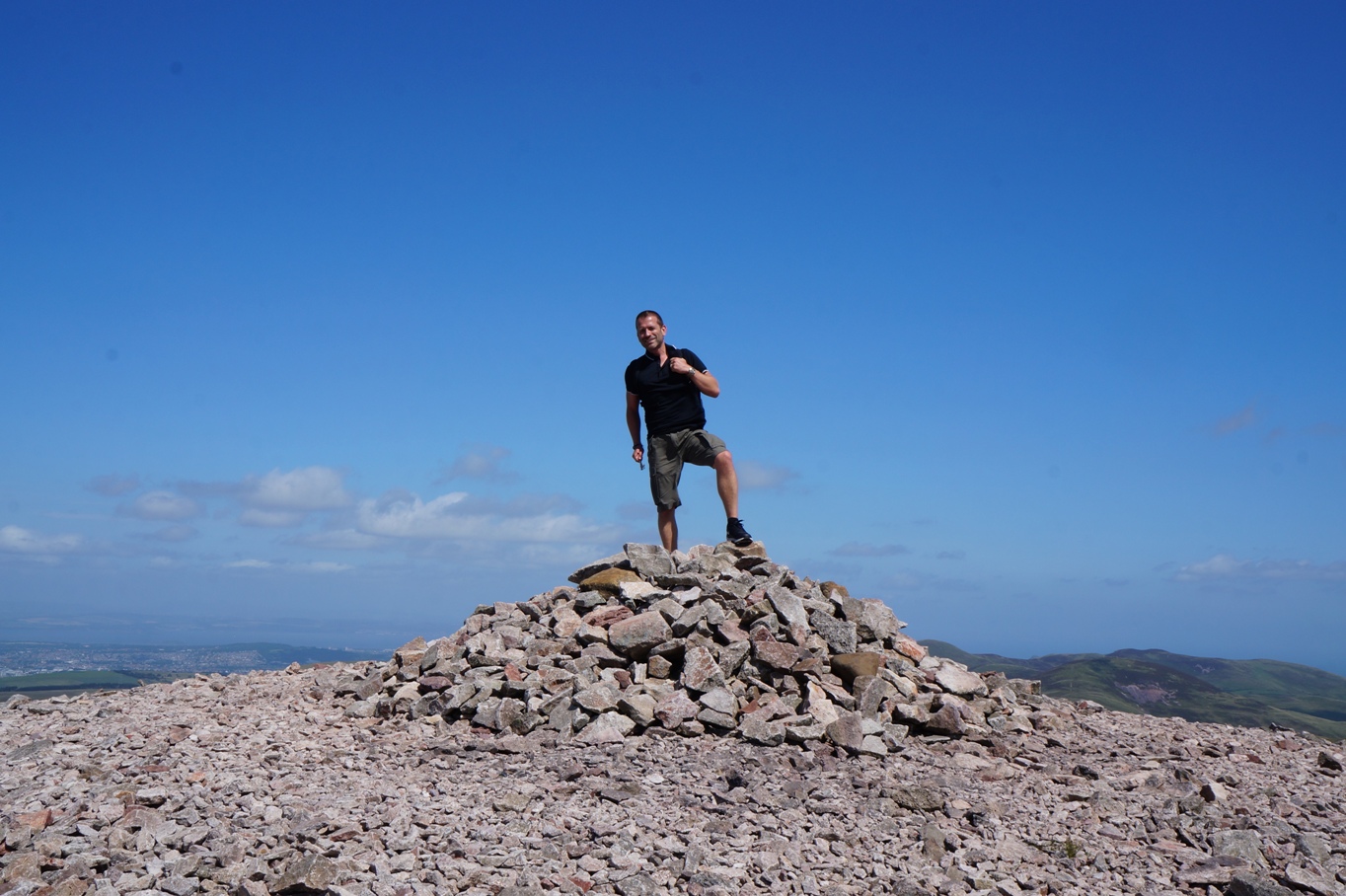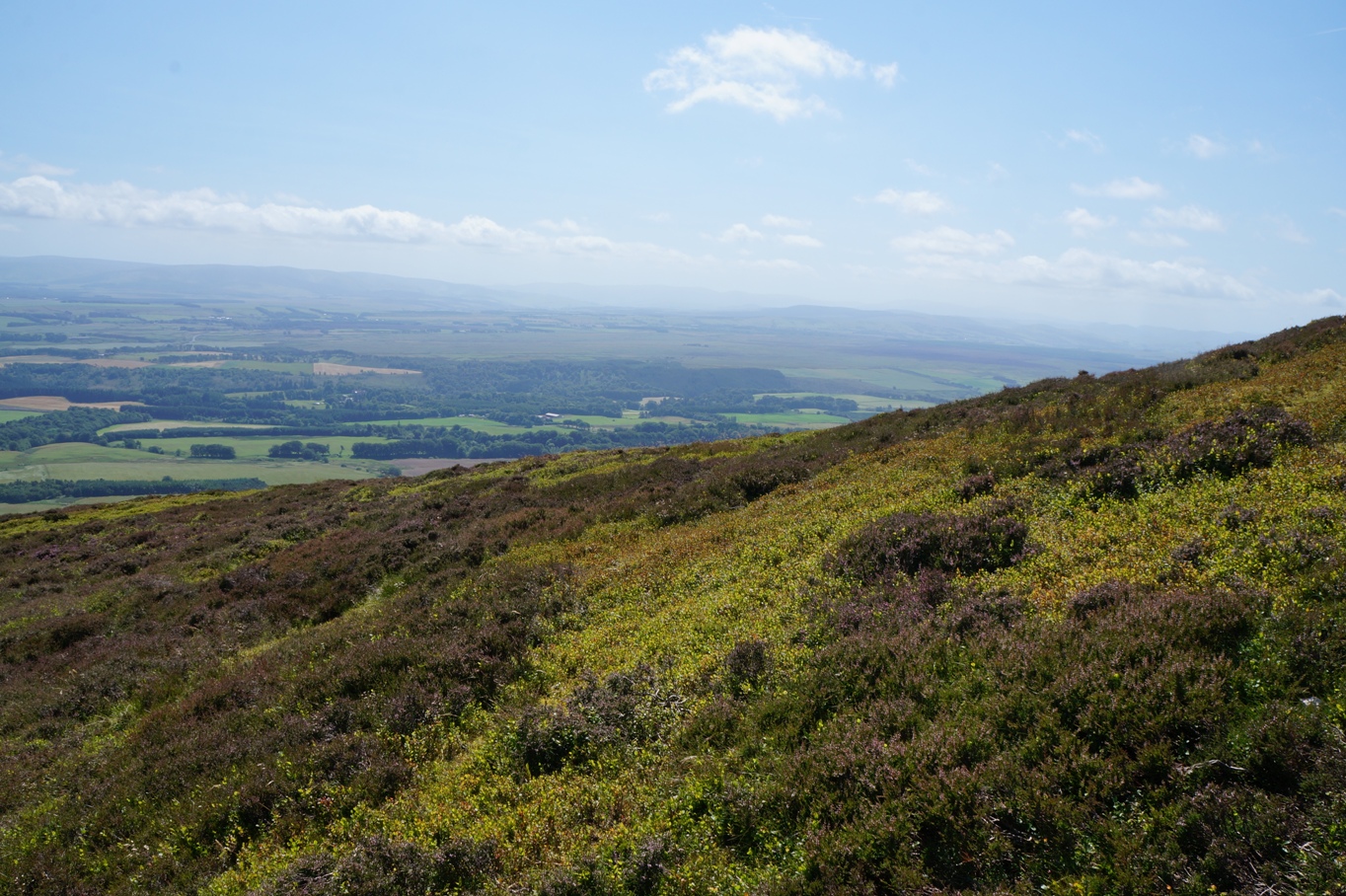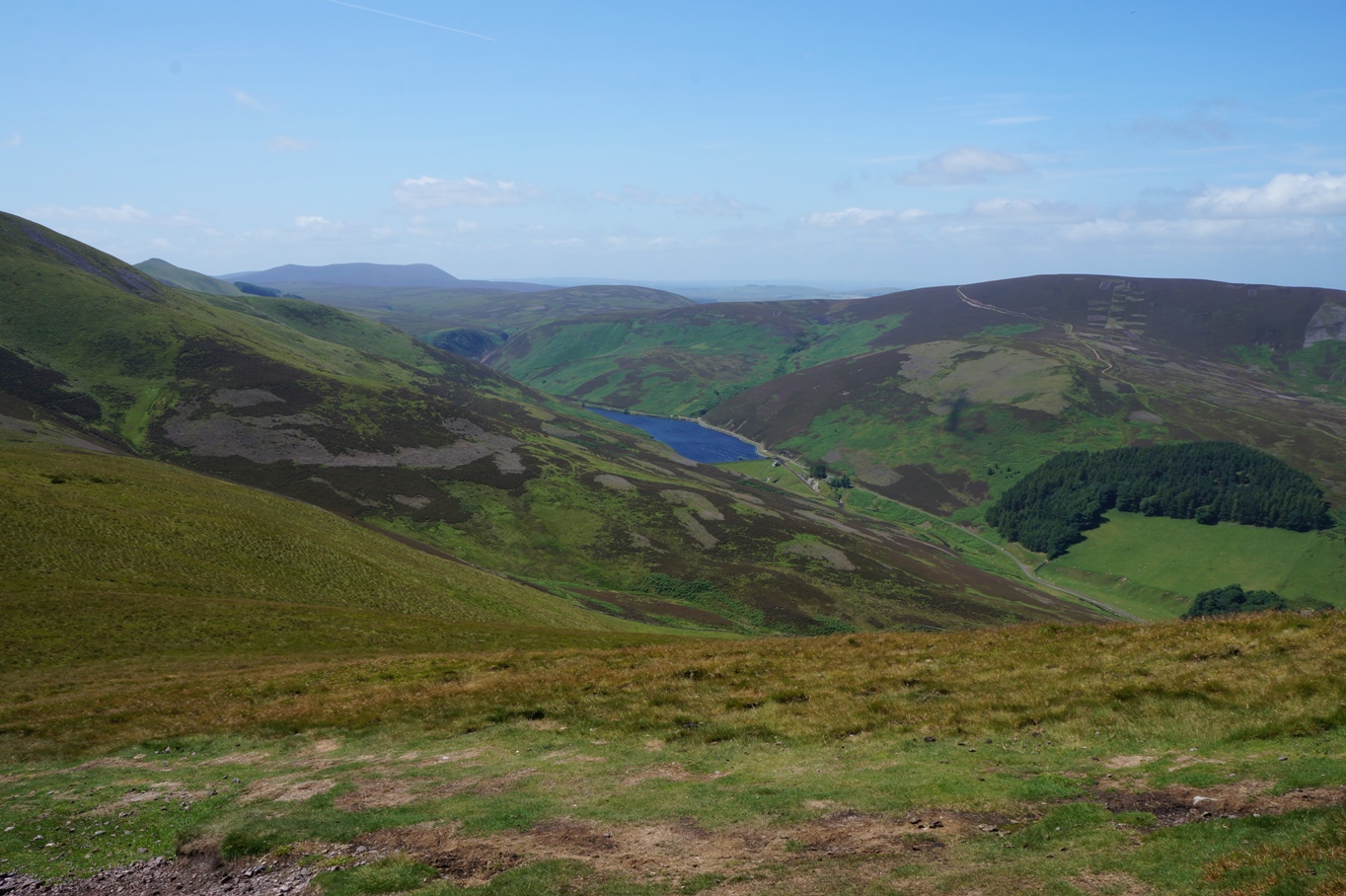 It was all easy going from here and the walk down the hill and through the trees was quite magical, the wind whistling through the branches, the sun shining on our faces, the sound of water trickling along the streams, it was all incredibly relaxing.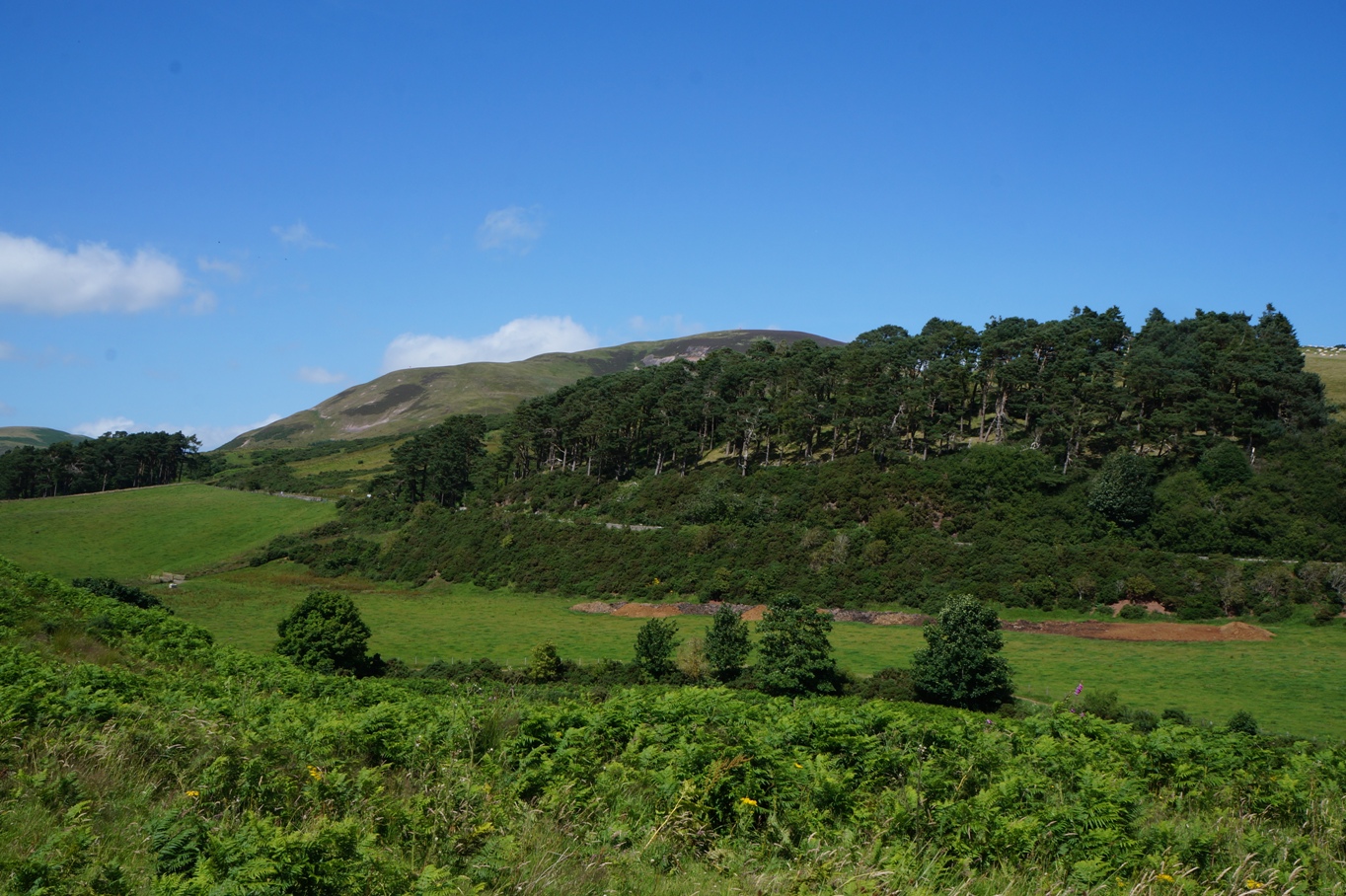 We were not walking home. We got the bus, I fell asleep as soon as I sat down and it seemed like mere moments and were getting off the bus again on Princes Street. What an epic day, an incredible walk and a beautiful place to visit if you happen to find yourself in Edinburgh and in need of some countryside!