"There is no fun without risk"
That's the exact words that came from a fellow hiker on his descent from Swinica summit. We were just coming up to the section where the via ferrata chains began and this guy came flying down the steep slope with a big smile on his face and came to a skidding halt a few inches from the edge of a drop, spoke his words of wisdom then just carried on!
Having already had my success in getting to the top of Giewont and breaking the notion that I was afraid of heights, I was still a little apprehensive about scaling to the heady heights of Swinica, standing tall at 7549 feet, the highest I have ever been!

We'd learned from our previous expeditions that we need to pace ourselves a little more, so we took the cable car from Kuznice to Kasprowy Wierch and then set off towards Swinica.  We'd booked our cable car tickets online and were booked on the 9:10am, I advise booking this in advance, the queues on the day at the ticket office were long and you could be waiting a while to get up there! The tickets cost 63 Zolty (approx €15) return per person. You just scan the bar code sent to you in an email and you're in.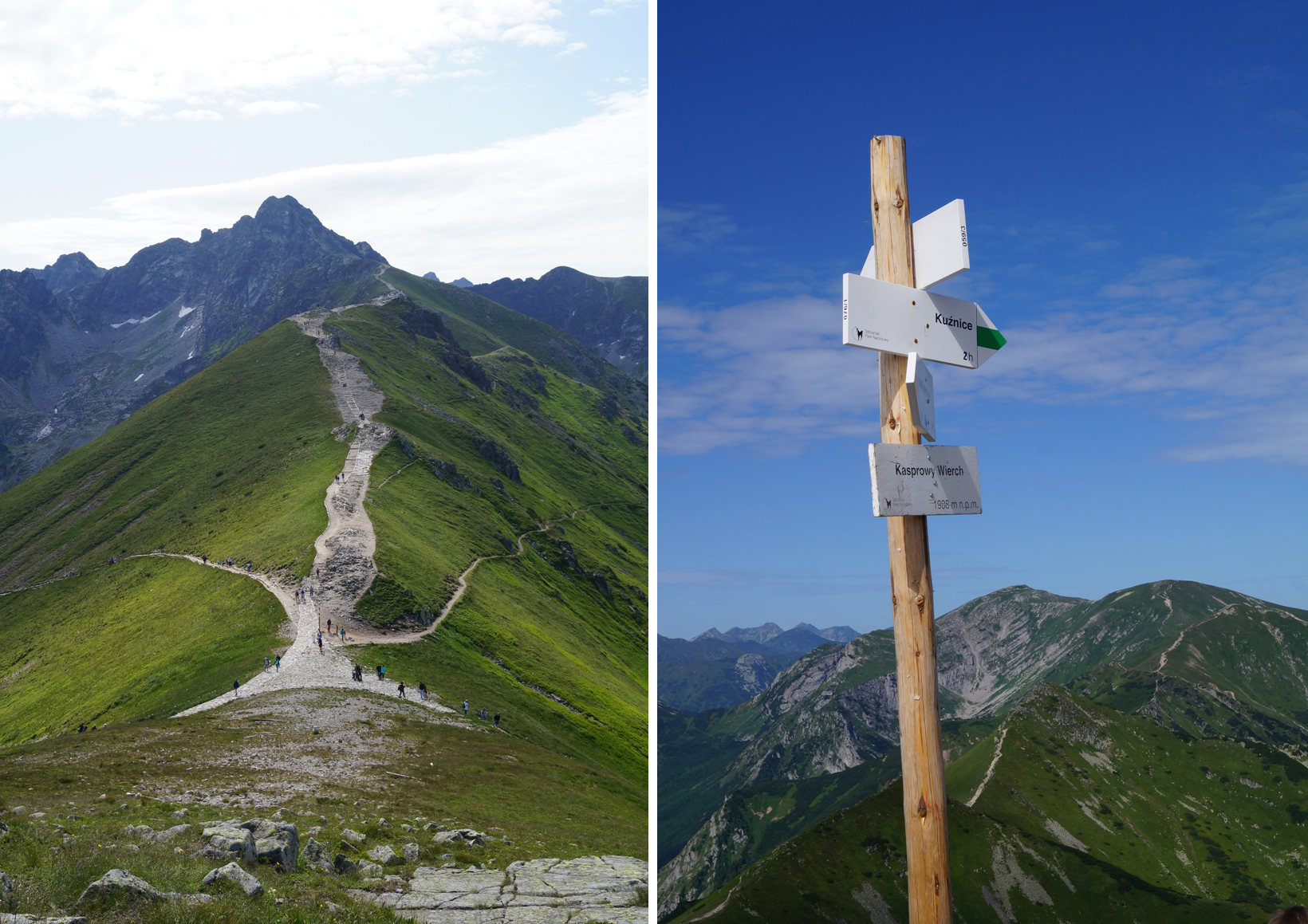 When we got to Kasprowy Wierch we had a little look about, popped over the line that separated Poland from Slovakia for a quick photo, so technically we could tick off another country, then with a deep breath, we set off for Swinica. It's a beautiful trail with deep valleys on each side, you can see Five Lakes Valley once you get high enough and the initial part of the trail is ideal for most walkers.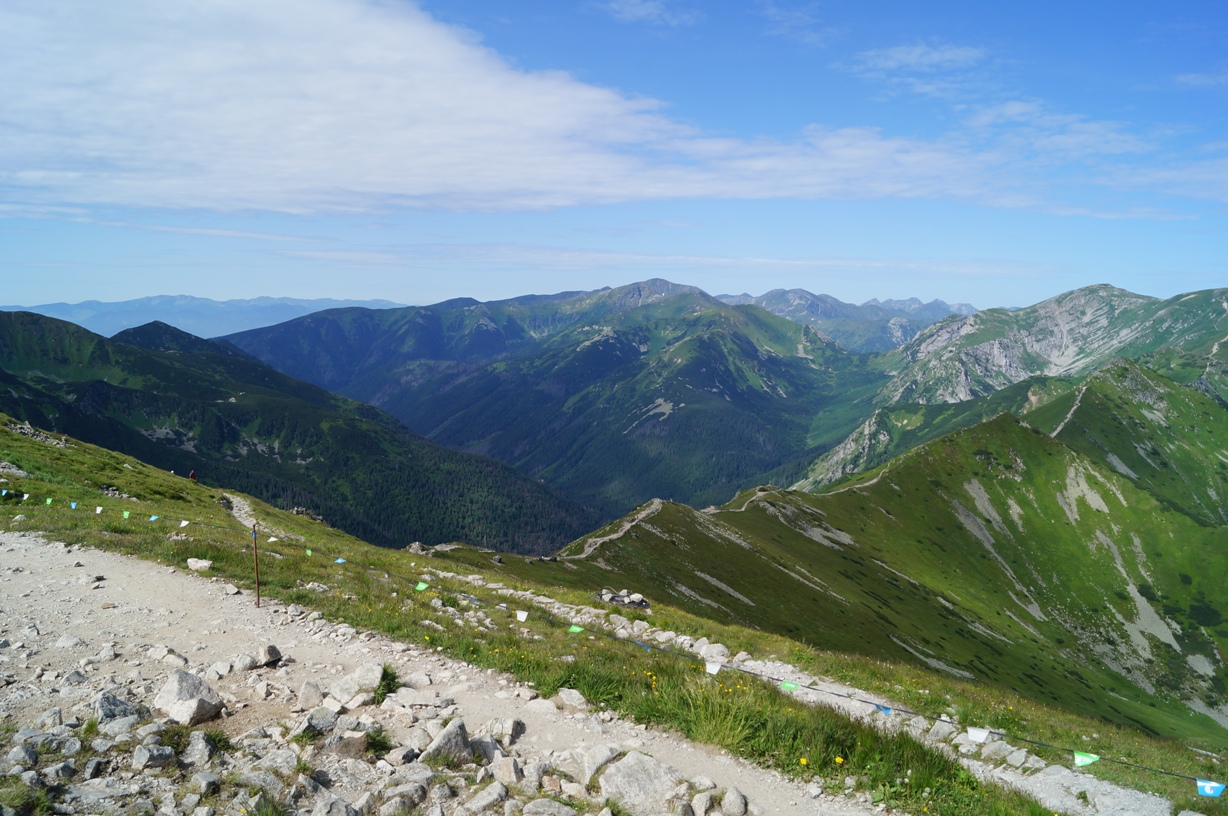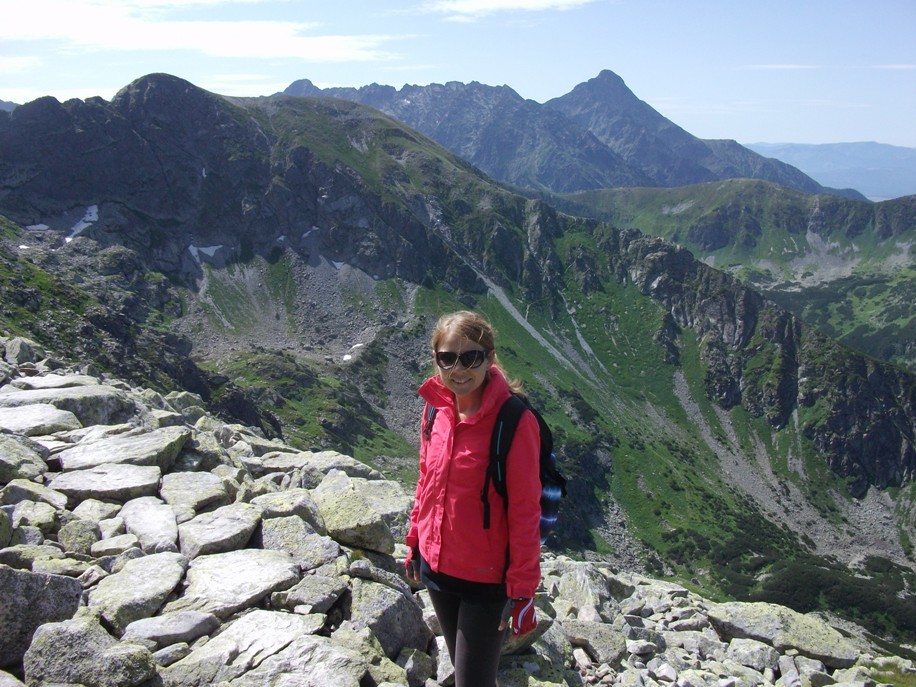 The path then veers off and you need to have your wits about you as you traverse along a path made from large boulders, there are some loose ones that wobble a little so just be mindful of where you step. As you come to the end of this "path" Swinica looms up in front of you and if you're like me, you'll look behind you then ask your other half if you've somehow missed Swinica as this Goliath of a peak in front of you just can't be what you've agreed to climb, it can't be, but it is! Ah! Martin had a big daft grin on his face and just said, "nope, that's where we're going" (you can just tell he was that kid that clambered up trees and lamp posts and had his mother constantly on high alert, he was loving this!)
Let's press on.
We passed a few hikers sitting near the edge of the trail, snacking or just having a rest and taking photos, did I mention how fabulous the views are from up here? We gave a cześć or a Dzień dobry (Hi or Hello) to the people we passed on the way up and we just kept going. The trail then became pretty steep as we began to wind our way up to the top, there was a lot more climbing involved than Giewont where you needed to pull yourself up but nothing too daunting.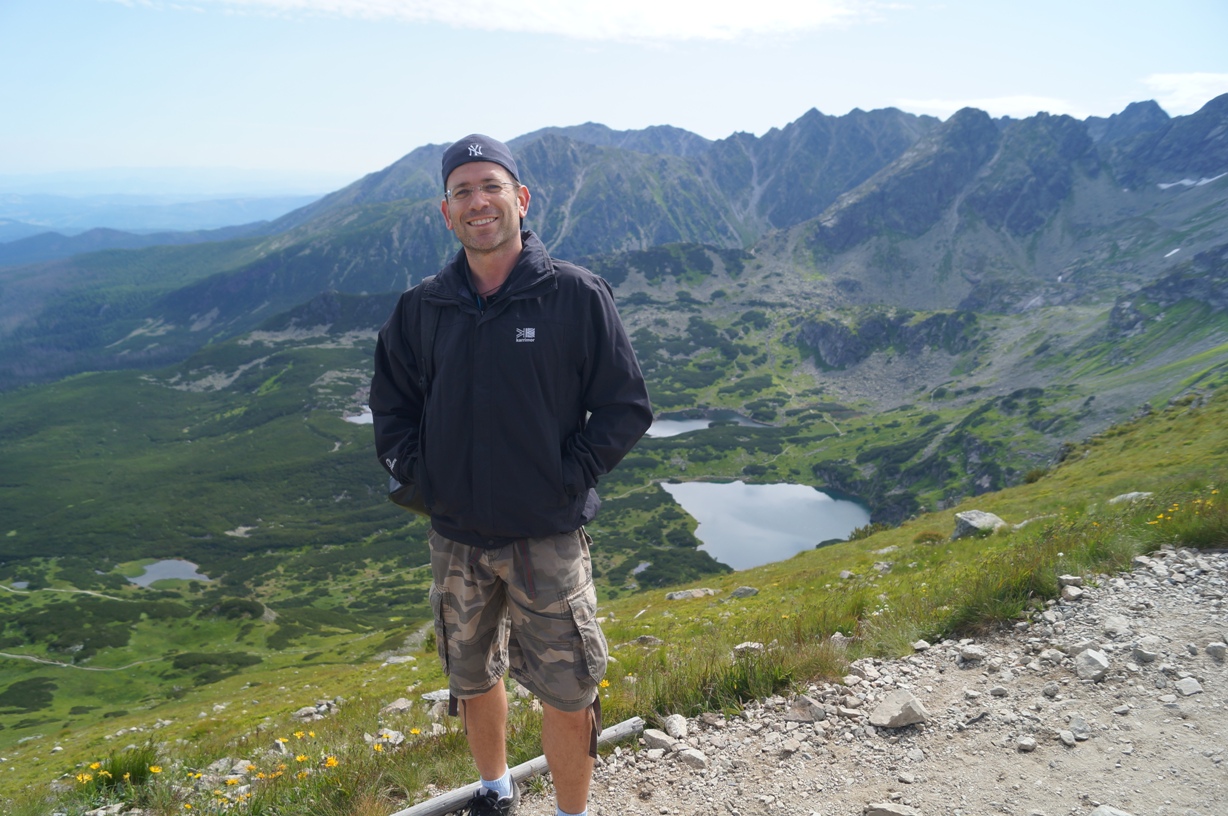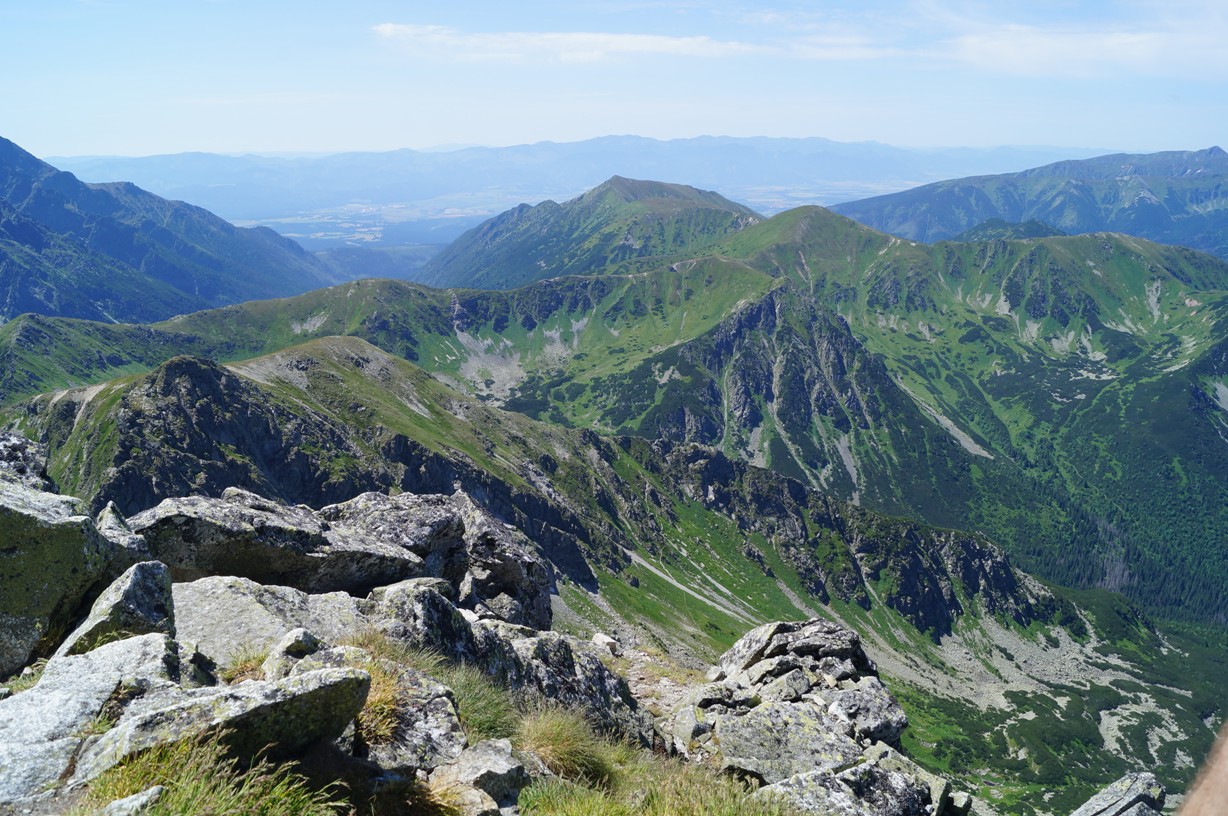 Then you hit the chains (via ferrata) and you really begin to climb. There are lots of sections which are around 60 degree angle gradient, but with the chains there it's really easy to pull yourself up them (and that's coming from me… newbie hiker and ex-terrified of climbing woman!) I can not stress this enough, I LOVED every second of being on the chained section of Swinica, again the adrenaline kicks in and I just wanted to get up to the top and have a look around. There was a slightly more difficult part on the chains where you had to get around a corner of the mountain with quite a steep drop right behind you, but just keep focussed on the chains and moving forward and it will be absolutely fine.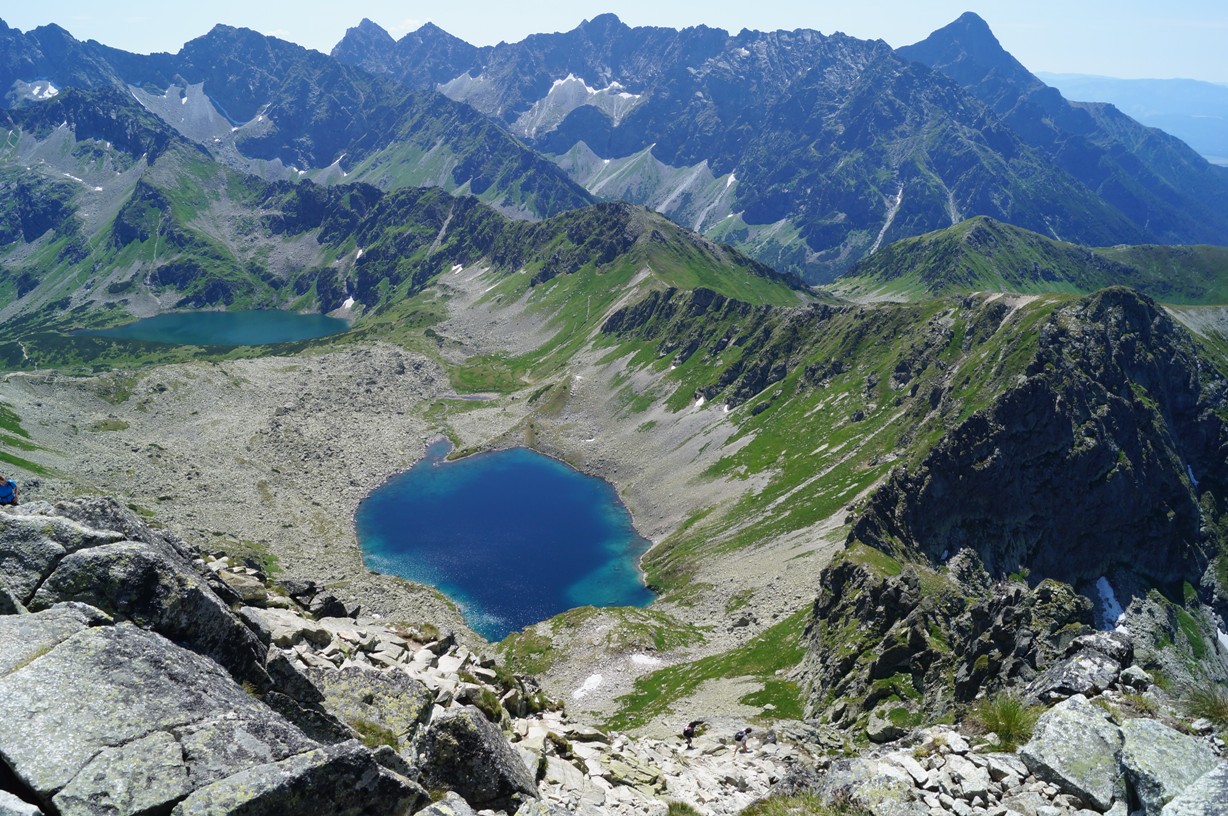 When we got to the top it was breath taking, the views all around are stunning, we picked our way passed the other hikers to find a little spot to sit and get some water and a snack from our back packs and marveled at what we had just achieved. Martin was certain that on this holiday, knowing my imagined limitations, we weren't going to do any of the bigger mountains, but I have found this new love of hiking and being in higher altitudes that I never thought possible. I have done things on this holiday that would have given me nightmares just a short week before.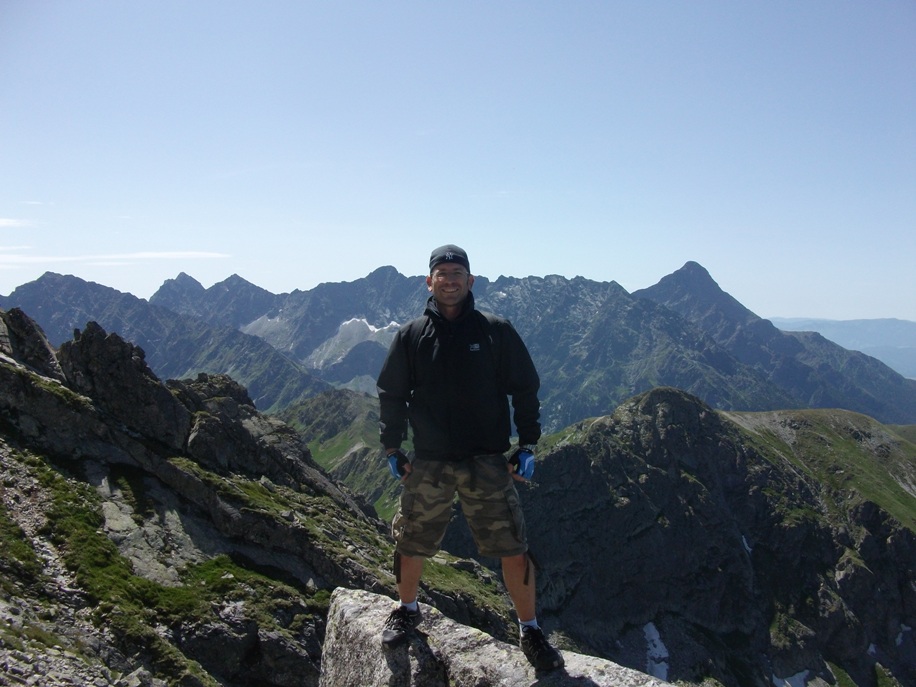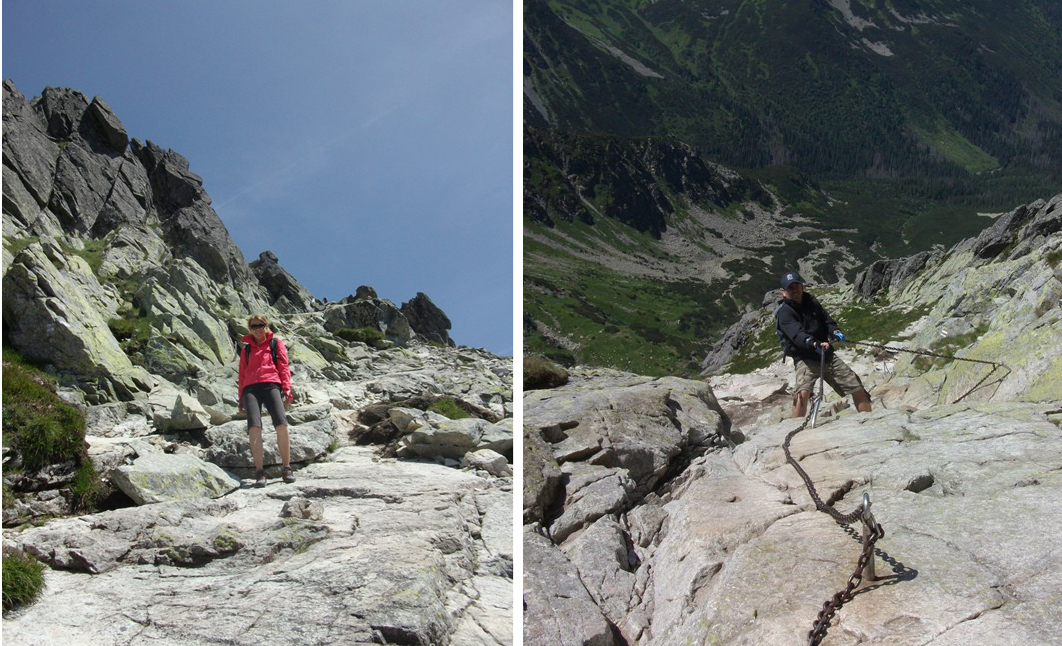 So, once we'd taken a photo or 2 (maybe 30 or 40 really!) and Martin had me with my heart in my mouth as he climbed on top of the large boulder on the summit for an epic photo, we began the descent. So much easier than ascending, I just got on my bottom and bear crawled it down most of it. You have to be prepared for people coming in the opposite direction, especially on the chained section. Make sure you are comfortable letting go of the chain once you have found a safe place for you to pass each other. Don't feel rushed or pressured to move quicker, go at your own pace, feel confident, be safe.
I always find the way back less exhausting, I think I expel a lot of nervous energy on the way to the climb, nervous about what's to come, but once I get to the part where the steep climb begins, I'm ready to go and any feelings of exhaustion just go and I feel light as a feather. It was my turn to laugh on the way back as Martin was certain that the trail wasn't this long when we were coming the other way!
Do I recommend Swinica as part of your hiking holiday, you bet I do. Get the cable car up, get fresh legs for the ascent, sports gloves, for me, are essential for using on the chained section and for the scramble back down.
Just go for it. What a rush!
(Well that is the end of our Poland Trilogy of hikes and climbs, now I want to go do it all over again!)