I have been trying for a very long time to perfect my curry dishes. I've been left disappointed on more than one occasion, it's been either too bland or just not quite right or how I imagine it would taste like.
BUT!!!!!  Tonight, I did it, tonight I finally made a curry that made me go yum yum yummy and I just had to share my recipe.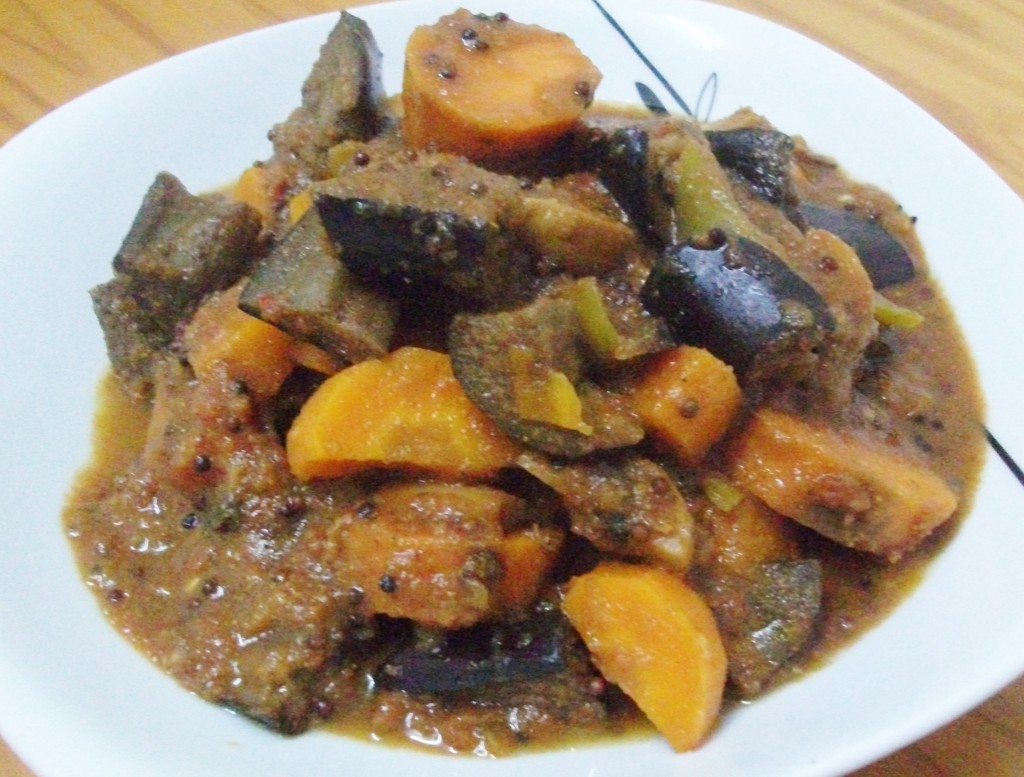 Super Spicy Roasted Vegetable Curry
Serves 2
Ingredients
2 cloves garlic minced
1 onion finely diced
4 hot chillies finely chopped
1 tbsp Garam Masala
1 tbsp Cumin powder
1 tbsp Black Mustard Seeds
2 tbsp Hot Curry Powder
2 aubergines cubed
2 carrots peeled & diced
1 large sweet potato peeled & diced
I green bell pepper chopped
6 mushrooms chopped
1 tin chopped tomatoes
Half a lemon juiced
1 cup of vegan vegetable stock
Instructions
1. Pop the cubed aubergine, carrots & sweet potato in the oven and roast for 30 minutes
2. In a food processor (or pot using a hand blender) blitz the onion, garlic, chillies and a tablespoon of the tin tomato juice) until it forms a paste, mx through the garam masala powder.
3. Heat a deep pan and add a little water to the bottom and add the mustard seeds and cumin and cook for 2 minutes, add the garlic and onion paste and stir through
4. Add the hot curry powder
5. Next, add the tin of tomatoes, the mushrooms, green pepper, veg stock & lemon juice and stir through.
6. Once the veg in the oven has roasted, transfer to the main curry pot and mix through, leave to simmer for 15 minutes and serve.
* Ideally if you can leave it to simmer for longer… say an hour or 2 on a very low heat, it will be even more delicious!!