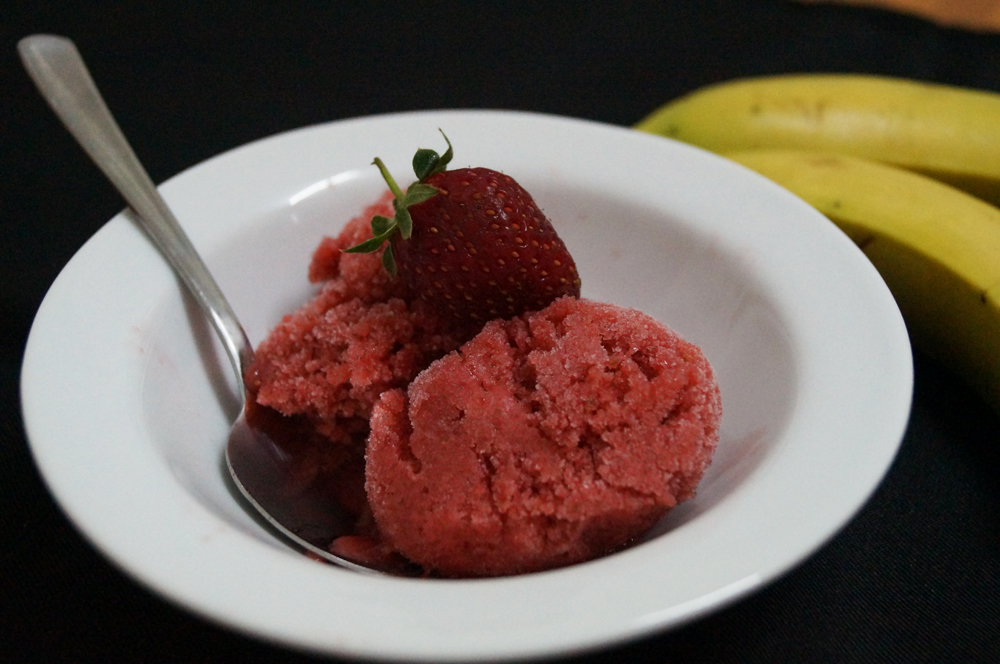 I'm still working on those banana recipes. I saw some great posts the other month for banana popsicles and frozen bites and I thought that a little ice cream style dessert was called for. I've also got a little cherry liqueur that I wanted to finish off and thought that it would compliment the strawberries lovely, so if you do add a little tipple, then it's really 4 ingredients, but if you're giving it to the kids, leave it out.
We've just watched the first part of Kate Mosse "Labyrinth", I've already read the book and the first part of the drama has been pretty good. We went to Carcassonne about 10 years ago for the weekend and it was just beautiful, a stunning location, so I felt a little nostalgic watching the series. I might need to reread the Kate Mosse books, for those of you who like historical intrigue, then I think you'll enjoy her books.
Strawberry & Banana Ice Cream (Vegan & Gluten Free)
MyInspiration Feel The Difference Range
Serves 4
16 – 20 strawberries, halved
2 small bananas
2 tbsp maple syrup
1 tsp cherry liqueur
Method
1. Very easy… add everything to a food processor and blitz until smooth, then pour into a freezer proof container and pop in the freezer for a few hours, giving it a quick stir after the first 40 minutes then leaving to freeze. Told you, super simple.