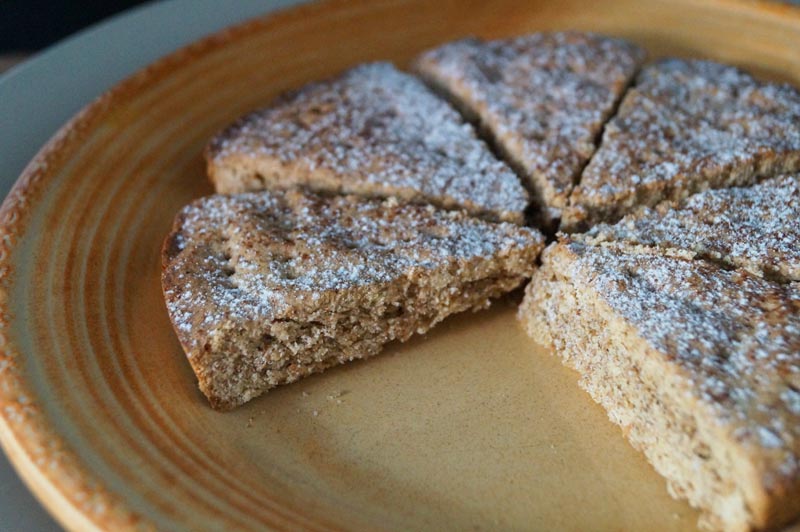 I just love recipes that have only a few ingredients but turn out to be fabulously scrumptious and this Vanilla Rye Shortbread is one of them! I don't know why I took a notion for shortbread, perhaps it's all the Great British Bake Off talk that was going on in the UK, shortbread just makes me think of home for some reason.
I was a little tentative using the Rye flour as this is my first time and I've gotten so used to baking with buckwheat that I was a little nervous it wouldn't taste right, but I needn't have worried, as this shortbread is Delicious, that's right Delicious with a capital D. For those of you want GF, just sub the Rye flour for Buckwheat flour (I still haven't found any yet…. getting worried!).
I bought some more Tofu the other day as Martin has requested a cheesecake this weekend, I have some mango in the fridge and a bar of some beautiful dark chocolate with raspberries through it that I just HAVE to grate over the top of whatever cheesecake I decide to make. Oooh now I'm thinking of a more citrus based cheesecake, that might go better with the choccie, but am I selling the mango short here… I'll think more on it!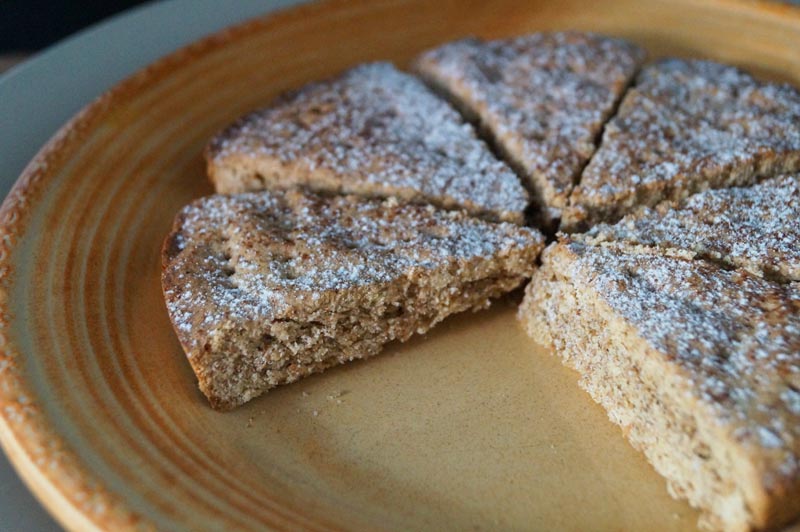 Simple recipe for Vanilla Rye Shortbread (vegan with gluten free option)
MyInspiration Feel The Difference Range
Yields 8 slices – ready in 45 minutes
1 cup Rye flour (or use buckwheat for GF)

1/2 cup corn flour

4 tbsp vegan margarine

1/2 cup powdered sugar (I used tate & lyle icing sugar)

Pinch of Allspice

2 tsp vanilla extract
Method
Preheat oven to 180 degrees celcius (356 degrees fahrenheit) and lightly oil a 9″ round baking tray.

In a mixing bowl, add the rye flour, cornstarch, all spice and icing sugar and give it a quick stir before adding the margarine and the vanilla and start to mix this all together until it forms into what looks like cookie dough, make sure all the margarine has been mixed through properly. Transfer this to the baking tray and using your fingers, press the dough down to evenly distribute it around the tray, really pack it down tight.

Take a sharp knife and make slightly deep scores so that your 8 portions are visible (so it looks like a pie chart), I then took a fork and pierced each segment 3 times, 2 horizontal and one vertical. pop in the oven for 30 – 35 minutes, until it's lovely and golden and firm to the touch. Cool completely and dust with a little icing sugar.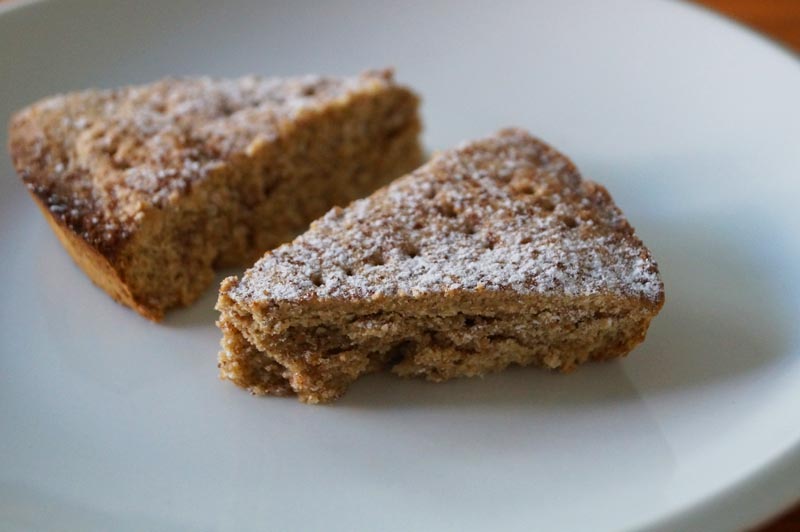 Approximate Nutrition per serving: Calories 125 – Carbs 14g – Fat 4g – Protein 2g