After the success of the raw mint chocolate oat bars the other week, I thought I'd use up the remaining cherries I had from Friday in a similar recipe. Me, being the marzipan fiend that I am, wanted to include some almond extract to accompany the cherries and it's just an absolute delight. These bars remind me of the Petit Fours my nan would send me at Christmas time, it's amazing how decadent these taste, yet are packed with good things!
The in-laws are arriving in approx 6 hours, I got up early this morning to clean all my windows and just as I put down my sponge and bucket after finishing, it started to rain! Typical! Thankfully it's supposed to brighten up from tomorrow so they should get their fill of sunshine, although they will need to slather themselves in sunscreen as they'll burn quite quickly of they're not careful!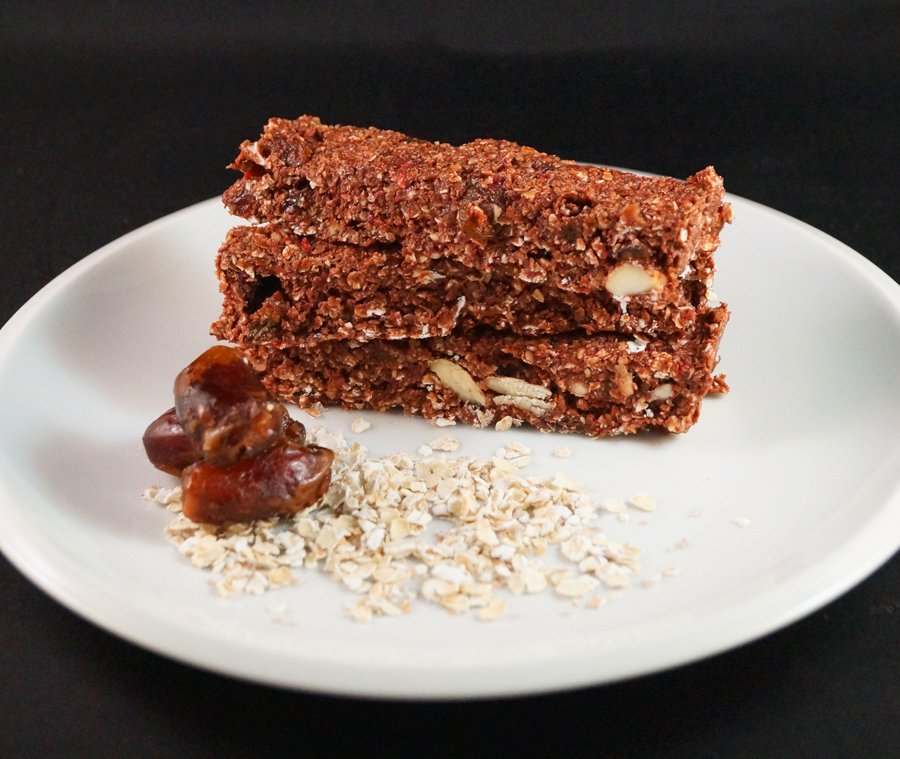 Raw Cherry & Almond Chocolate Bars (Vegan & Gluten Free)
MyInspiration Feel The Difference Range
Makes 6 bars
8 Dates
9 tbsp oats (make sure GF)
12 cherries, de-stoned.
8 almonds
8 hazelnuts
1/2 tbsp sesame seeds
3 tbsp sultanas
1.5 tbsp cocoa powder (or cacao)
1 tsp almond extract
Method
1. Easy peasy – add everything to a food processor (keep back 3 tbsp of oats from the 9 stated above) pulse until the mixture comes together, then stir through the remaining 3 tbsp oats (just to give it some texture) then transfer to a rectangular freezer proof dish, press the mixture down until it's about 1.5cm thick, then pop in the freezer for a minimum of 20 minutes. I just keep mine in their until I need it and slice it up.