I've been trying to look for alternative flavours for my cookies, just to mix it up a little bit and I'd recently been thinking of a coffee and walnut cake (I do love a good coffee and walnut cake!) and I realised, I could just make them into cookie form, so I did just that.  I don't know why coffee and walnuts go so fabulously together, it just works a treat.
These cookies took 25 minutes from start to finish, so you can make them anytime you have a spare half hour going spare.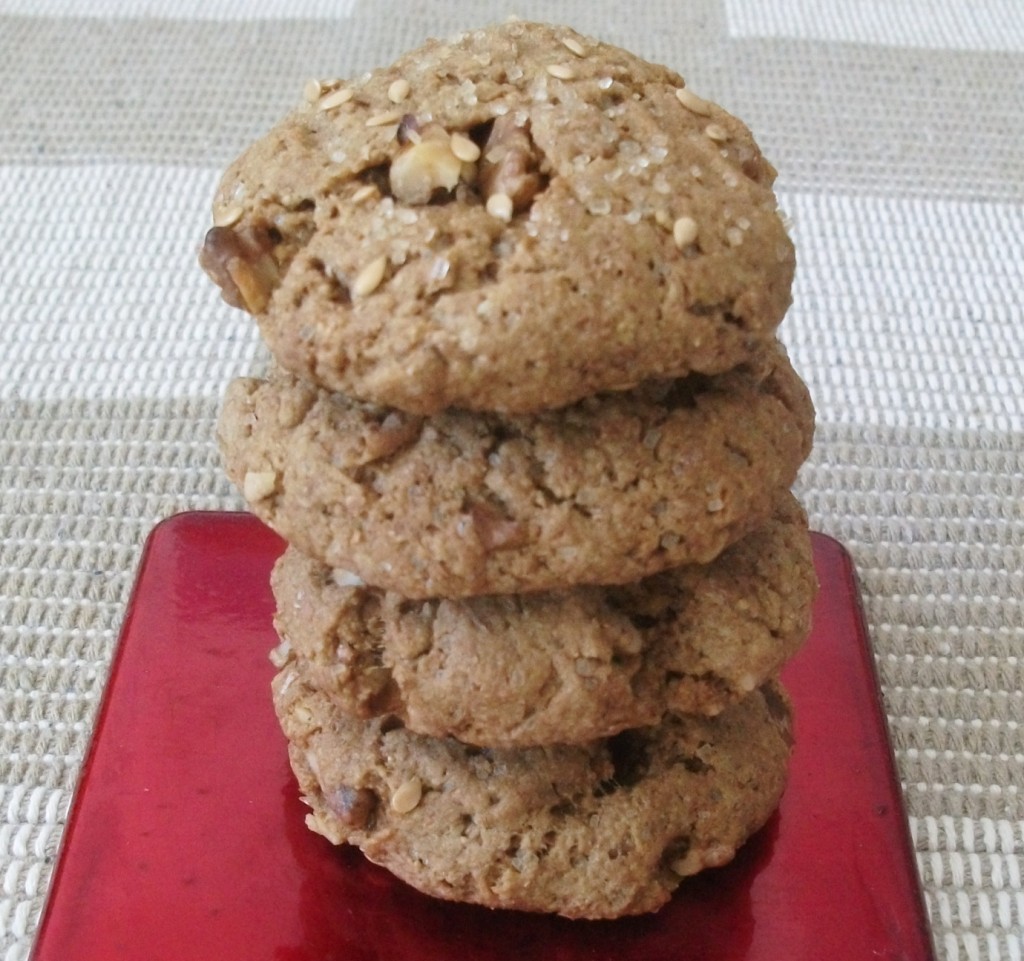 Coffee and Walnut Cookies
Makes 10 medium sized cookies
Ingredients
1 cup of whole wheat flour
¼ cup Semolina
½ tsp Baking Powder
½ tsp Baking Soda
½ cup vegan margarine
3 tbsp raw cane sugar
2 tsp vanilla
¼ cup finely chopped walnuts
2 tsp instant coffee (in 1 tbsp hot water)
tsp Sesame seeds for sprinkling
Instructions
1. Pre-heat oven to 200 degrees celcius
2. Cream together the margarine, sugar and vanilla
3. Add in the whole wheat flour, Semolina, baking powder and baking soda and mix thoroughly
4. Add the coffee and the chopped walnuts and mix through the dough
5. Roll your dough into 10 ball shaped cookies and with a fork, press them down to flatten them out a bit.
6. Sprinkle with sesame seeds and press down lightly
7. Pop on a lined baking sheet and bake for 12 – 15 minutes or until lovely and golden.
Enjoy…. They were scrummy!