We ate out last night with it being the in-laws first proper night here, so I didn't get the chance to cook anything for dinner, so decided to make something nice and quick for afternoon tea and I've got a nice big box of Blueberry Bliss tea bags which I thought I might have a go with. The Quince Green tea cake I made the other week was lovely, so I felt confident in trying it out with some of my other teas (I have a lot of fruit and green teas!) This takes half an hour and it's a great addition with a cup of tea/coffee and a chat!
Managed to make it to Spin class again this morning, I'm suitably knackered now, but feel great and looking forward to cooking something fabulous for the family tonight, I've got a little idea in my head and will share tomorrow if it turns out well!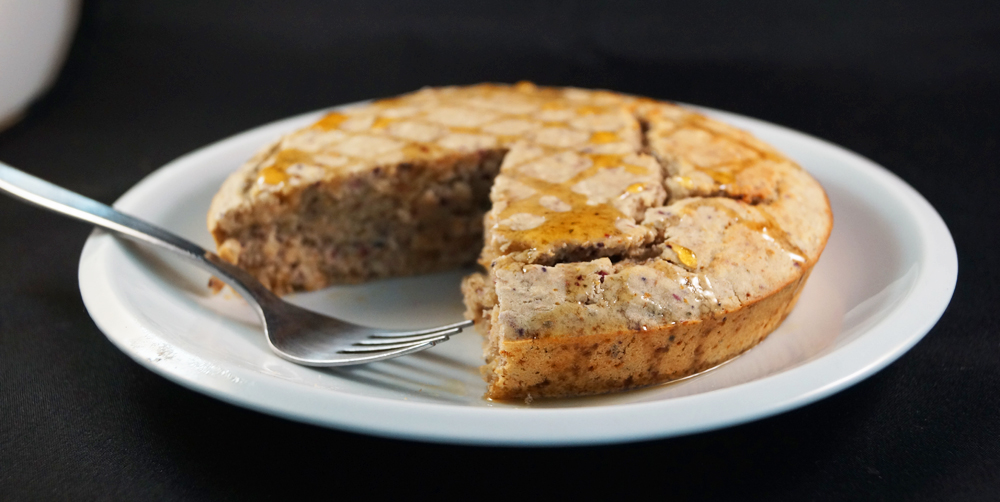 Blueberry Tea Cake with Maple Drizzle (vegan & gluten free)
MyInspiration Feel The Difference Range
Makes 8 slices, ready in 30 minutes
1 buckwheat flour
1/2 cup oats (make sure gf)
3/4 tsp baking powder
1 and 1/4 cups non dairy milk (I used almond)
3/4 tsp apple cider vinegar
1/2 tsp vanilla extract
The leaves from 2 blueberry tea bags (I used Blueberry Bliss – London Fruit & Herb Company)
Pinch of nutmeg
3 tbsp maple syrup (plus 2 tbsp to drizzle over the top)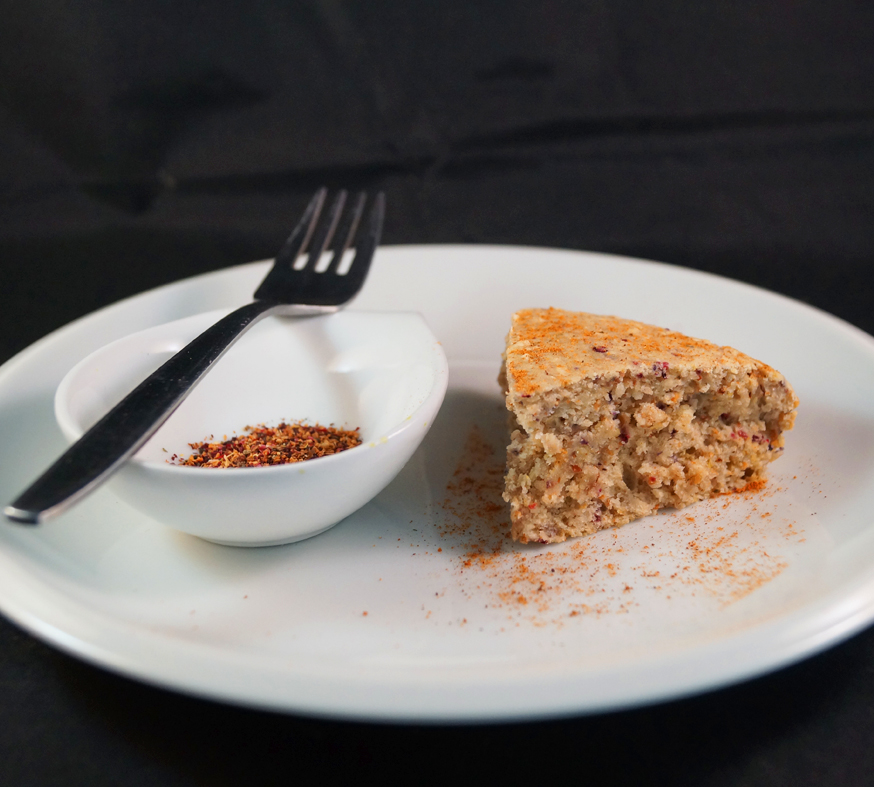 Method
1. Preheat oven to 180 degrees celsius and lightly oil a 9″ round cake tin
2. In a bowl combine the almond milk with the apple cider vinegar and leave for a minute or 2 then mix through the maple syrup and vanilla. Then in a separate mixing bowl combine the flour, oats, baking powder and tea leaves, add the wet ingredients to the dry and fold together then pour into the cake tin and pop in the oven for 20 – 25 minutes (until a skewer comes out clean).
3. Remove from oven and sprinkle over the nutmeg (2nd photo is just with nutmeg before I added the maple drizzle), then when you're ready to serve, drizzle with maple syrup and enjoy.