When it comes to afternoon tea, I'm a green tea with cranberry kind of girl.  It used to be a cup of Lady Grey, but it's sometimes hard to get my paws on that particular type out here, so I was delighted when I found Twinings green tea offering! In fact I'm having a cup right now!
But what's an afternoon cup of tea without a little summin summin??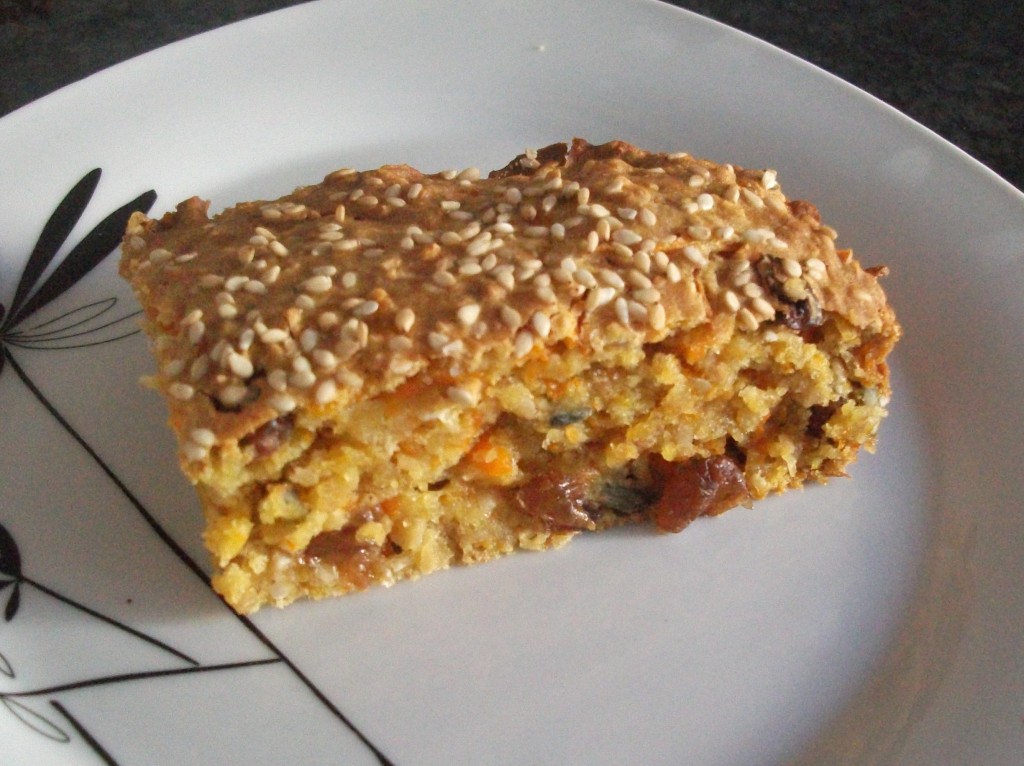 So I just had to go and make something and as I need to get more seeds into my diet (sesame seeds, sunflower seeds etc) I'm pretty much throwing them in everything and this Carrot & Orange cake was screaming out to be seeded up!
From start to finish it took me 45 minutes, so I think it's great for when you have people round or you're looking for something for dessert.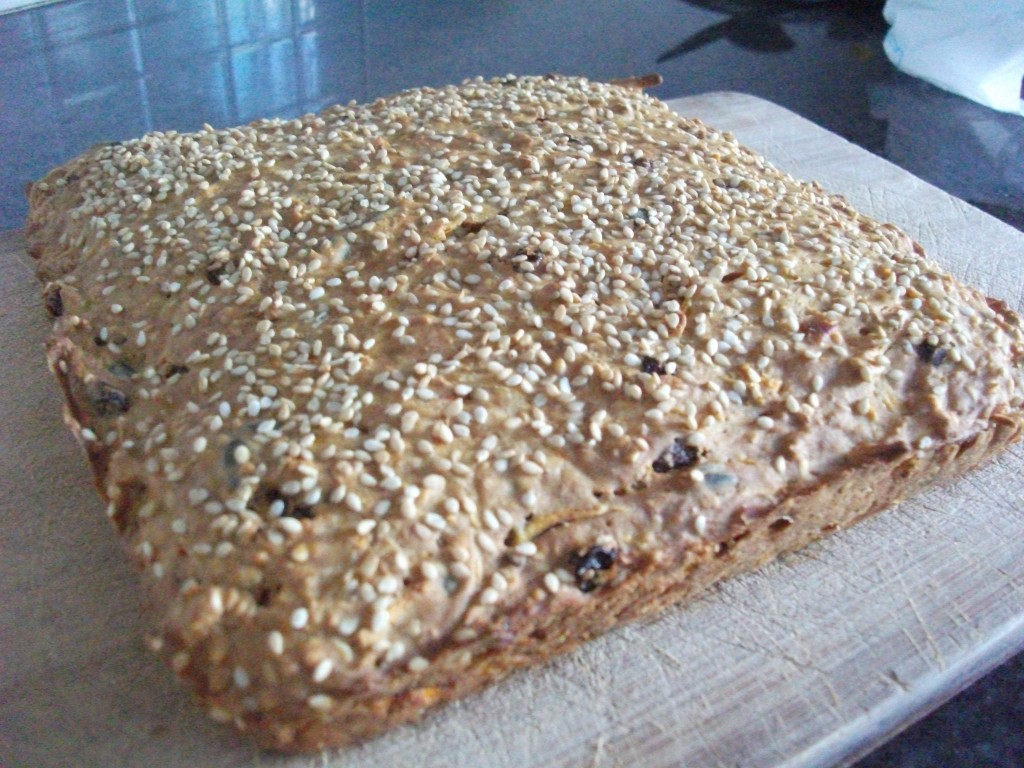 Carrot & Orange Cake
Makes 8 Servings
Ingredients
1 cup rolled oats
1 1/2 cups  whole wheat flour (or all purpose if that's what you have in)
2 tbsp  brown sugar
½  teaspoon baking powder
1/2 teaspoon baking soda
Zest of one orange
1 1/5 cups almond milk (or non-dairy milk of your choice)
1 teaspoon vanilla extract
2-3 cups shredded carrots
2 tbsp sesame seeds (plus one more tbsp. for the top of the cake)
1/4 cup of pumpkin seeds (plain, not the salted ones, yuck!)
½ cup raisins
Method
1. Preheat the oven to 200 Celsius, then grease your cake tin 8" x 8". (square tin)
2. In a large bowl, mix together oats, flour, brown sugar, baking powder, baking soda and orange zest.
3. In small bowl, mix the almond milk and vanilla then pout this into the dry mixture.
4.  Fold in carrots, raisins and seeds
5. Pour the batter into the cake tin and smooth out into the edges, making it level. Lastly, sprinkle with the remaining tbsp. of sesame seeds and pop it in the oven for about half an hour, or until a toothpick comes out clean.
6. This is the part where I should say "take it out the oven and let cool", but I'm really quite poor at waiting, so I dived straight in there whilst it was still soft and oh so delicious. You can of course take it out the oven and let it stand a while before serving…
Note: You could add any of your favourite seeds in here or indeed any other dried fruits, perhaps some chopped dates, or pop in some almonds or walnuts.
Each portion works out around 174 calories, and with your seeds in there, you're getting plenty of  Zinc, Iron & Magnesium!