For our 6 day Italy trip we opted to go with hand luggage only, which not only saved us forty pounds each for no hold baggage (saving of 160 sterling pounds in total for the 2 of us), but gave us extra time on our actual holiday as we didn't need to stand in a huge queue to check our baggage in (we had checked in on line and had our boarding passes printed out) and there was no waiting around at the other end to pick up our suitcases from the carousel! It also made travelling around from city to city a heck of a lot easier as well.
Now I know some of ladies will panic at the thought of not taking ¾ of your wardrobe with you, but you seriously don't need it.  Think ahead to the kinds of things you'll be doing when you get to your destination and put together an outfit for each day.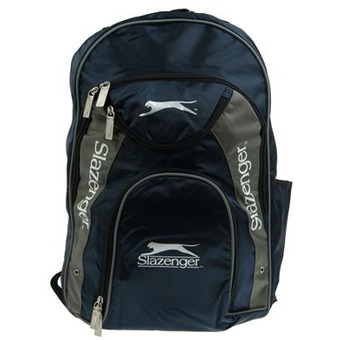 For a 6 day trip I opted to pack the following which all fit into my Slazenger back pack:
Clothes
1 pair of jeans (can be dressed up or down) – wore to travel
1 daydress (again dress up or down)
1 summer dress
1 pair of shorts
1 pair of cut off jeans
1 pair black linen trousers
6 vest tops of various colours
2 evening tops
Trainers (which I wore to travel)
1 pair of black wedge flip flops
1 cardigan
Accessories
1 smart scarf to double up as an evening wrap
2 cocktail rings, 3 necklaces, 1 bracelet, 1 favourite watch
Toiletries
1 x 100ml shower gel (doubles up as shampoo), 1 x 100ml moisturizer, face wipes, 1 x 50ml hair straightner spray, mascara, 1 x 75ml favourite perfume, small roll on deodorant, toothbrush & toothpaste.
Remember as well that in most of the places you travel to there will be a hair dryer so don't bother taking your own and if you must, then take some mini hair straighteners with you.
So having been away for a full 6 days to Pisa, Florence and RomeI managed perfectly with the items I brought… I wasn't even tempted to have a browse through H&M or Zara when I walked past them! So really, save your money, go with hand luggage and put all that money you saved towards your next trip, it's what we've done!