While in the UK this summer we booked a week away in Bath so we could go have a look around the beautiful English countryside and take in some of the local sights, mainly Bath City, Stonehenge, Old Sarum and a little hike up Solsbury Hill just across from where we were staying in Batheaston.
Bath is such a gorgeous place to visit, very picturesque and to be honest, I went a bit mad with the camera.  I've been choosing from over 300 photos for this one post, so I think these are the best of the best!
Thankfully, we were really lucky with the the weather, as there was a few days where we had some showers and dull weather but on the whole, there was enough sunshine to keep us out and about and gave me the opportunity to take some bright and sunny photos.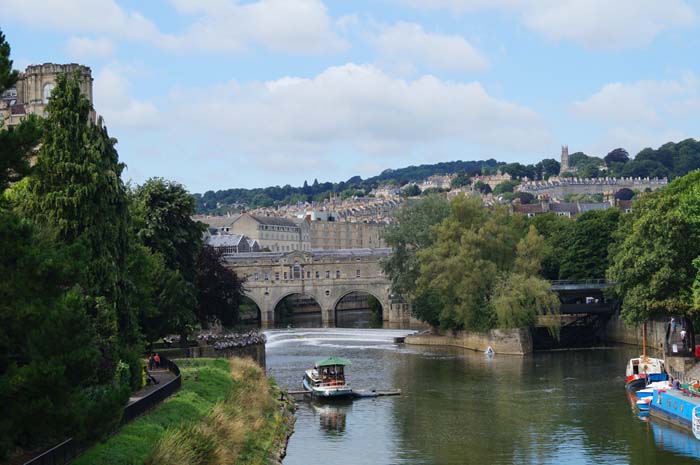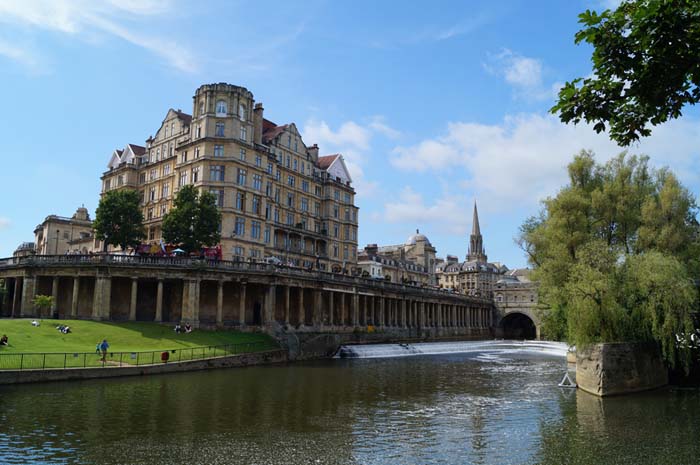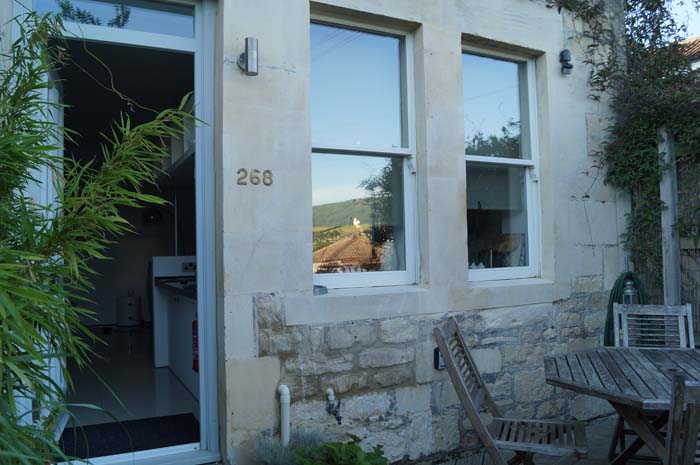 Rather than stay in a hotel we opted for a little apartment just outside Bath, beautiful location and the flat was just gorgeous (reminded me of some of the tiny houses I love so much) it was well laid out and had a minimalist approach to decor, great kitchen too, which is a bonus for us as we could cater for ourselves, there was a Morrisons supermarket about 20 minutes walk away and we would stock up on food there.
We were also pleasantly surprised with the local Indian takeaway that had some great options for us, we ordered and ate far too much, but it was really tasty and we'd been walking all day so needed a good feed!
Batheaston had a real quaint feel to it, with it's local shops, beautiful old style pubs and the buildings you pass on the road into Bath are just breathtakingly stunning, a real "Downton Abbey" style and we were literally right across the road from the entrance up to Solsbury Hill, it's a steep climb, but a lot of fun running back down it again.
While we were visiting in Bath we had a wander around the Royal Victoria Park, and took a stroll around the botanical gardens too, if you've got kids, there's play parks and playing fields for them to run about in. So something for everyone.
We also strolled around the Royal Crescent, had a look at Bath Abbey (we didn't go inside though) and Bath is packed with coffee shops and restaurants, so we could easily grab some refreshments during our trips out. The shopping area is right next to the train station and has every shop you could need all in easy walking distance and you also get a chance to see some street performances which always provide some entertainment, good or bad!
Going back to Batheaston where we were based, there was a great little pub called The Bathampton Mill, just down the road from our apartment, it has an enormous beer garden and luckily for us, the sun was shining bright the day we visited and we had a lovely cool beverage or two… and just wiled away the afternoon enjoying the peace and quiet of the riverside location.
I'll pop the Stonehenge and Old Sarum photos on a separate post!