I mentioned in my previous post that I just had to make some cookies with my left over lemon and I created a quick batch of these luscious Nutty Lemon Poppy Seed Cookies that have gone down an absolute treat in this house! The recipe will make 8 cookies, just a nice amount to last a few days with a cup of tea (I'm currently drinking echinacia and raspberry) and an episode of Lost.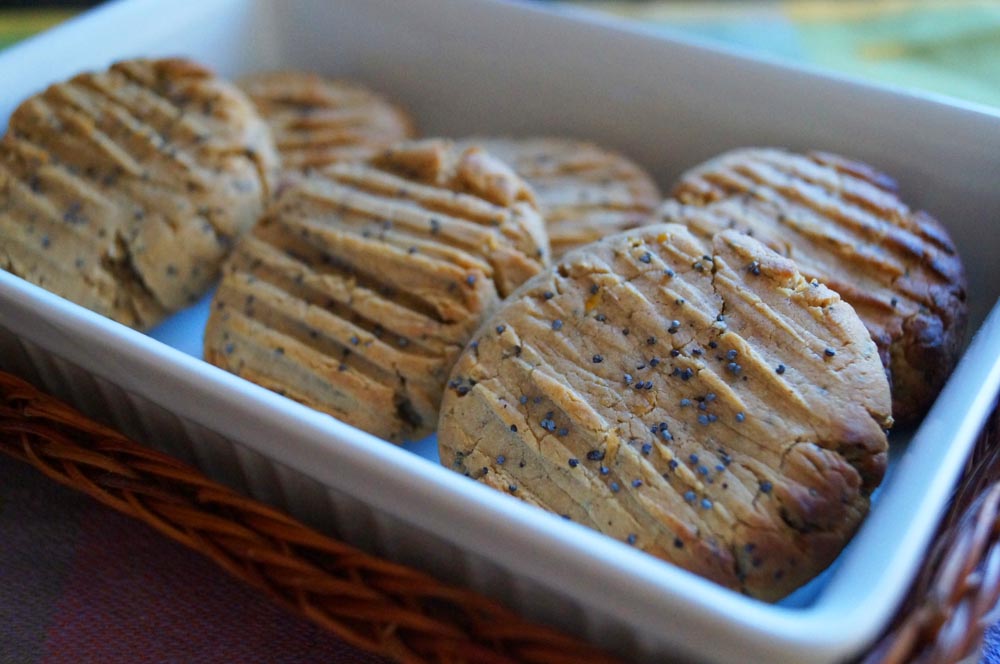 Nutty Lemon Poppy Seed Cookies (Vegan & Gluten Free)
MyInspiration Feel The Difference Range
Makes 8 Cookies – Ready in half an hour
3 tbsp peanut butter

3/4 cup Buckwheat Flour

1.5 tbsp maple syrup

1 tsp vanilla essence

1 tbsp non dairy milk

Zest of half a large lemon

1/4 tsp cinnamon

1 tbsp freshly squeezed lemon juice

1/2 tbsp poppy seeds
Method
Preheat oven to 180 degrees celcius and line a baking tray with parchment paper

Mix together the peanut butter, maple syrup and vanilla, then add in the buckwheat flour, cinnamon, lemon zest and poppy seeds and stir together before adding in the milk and lemon juice and mixing thoroughly until a dough forms.

Using your hands, grab around 1 heaped tablespoon worth  of the mixture and roll into a ball then press down using your palm before popping it on the baking tray, you should get 8 cookies from the mixture. Take a fork and gently press the balls to flatten them slightly and place them in the oven for 12 – 15 minutes until lovely golden colour. Remove from heat and allow to cool.