Glorious day, still nippy, but bright, bright sunshine so I'm deliriously happy. Been to the gym this morning and on the way home stopped off to buy a new kettle (very glamorous I know!), it's a stove top kettle and it's a gorgeous shiny purple colour, très chic!
So what to have with my green tea (made from above mentioned shiny purple kettle)… it just so happens that yesterday when I was bumbling about in the kitchen, I made a batch of energy bars, just something quick and easy and kind to the waistline, I was using up bits and bobs I had in the cupboard, I loved the addition of the apricots, that was a last minute decision on my part and glad I did it, gives a lovely chewy consistency which works well. I think next time I might add some cherries or even some goji berries if I can get my hands on some, I think they'll give a lovely colour contrast and taste super.
So tempted to sit outside and read for a while, but household chores to do first, so will crack on with them and then perhaps rewards myself with half an hour lazing outside.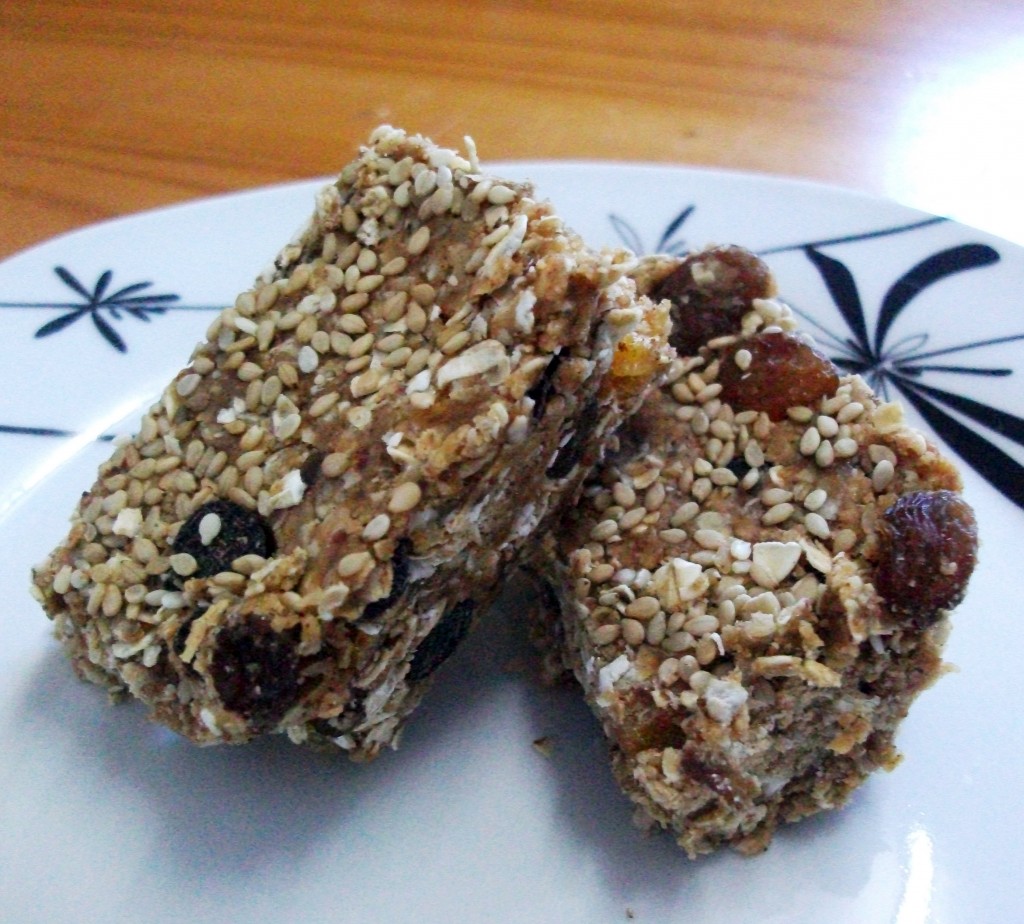 No bake Fast Energy Bars
MyInspiration Feel The Difference Range
Makes 9 bars.
1.5 cups rolled oats
10 pitted dates
4 dried apricots, chopped finely
2 tbsp raisins
1/2 cup smooth peanut butter
2 tablespoons maple syrup
2 teaspoons vanilla
1 teaspoon cinnamon
1 tbsp dark chocolate chips (optional)
1 tbsp sesame seeds
Method
1. In a food processor (or use a stick blender) combine the oats, dates, peanut butter, vanilla, maple syrup and cinnamon and pulse until a stiff dough comes together, try to grab about a tablespoon worth of mixture and squish it into a ball, if the consistency is correct it will keep its form, not fall apart. If it falls apart, it's too dry so add a little more maple syrup until you get the consistency you want, if it's too wet (it shouldn't be using the above measurements) but just in case, you can add some more oats. Fold in the chocolate chips, raisins and chopped apricots.
2. In a foil lined baking tray, pack in the oat & date mixture, pressing it down so that it's all compacted in and cover with a liberal sprinkling of sesame seeds and pop in the freezer to set. You can then remove from the foil and cut into squares.