I only just heard the term "Glamping" today when I saw this gorgeous site next to Loch Ness in Scotland. Glamping, is luxury camping… such a cute term!
We're planning on heading back up to Edinburgh next summer and if I'm in that vicinity anyways… well it would just be rude not to give this a go.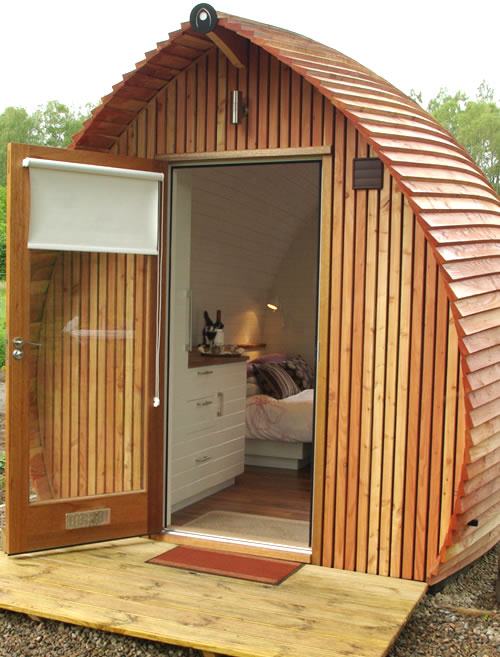 I posted a few weeks back that I've taken a real interest in "Tiny Houses" and this is just a great way of sampling the premise of small living areas. It also helps that these particular armadilla's are beautifully furnished and so close to all the activities that make a good holiday Great!
What's not to love!
More photos and prices on their website here
Oh and watch out for auld Nessie!!