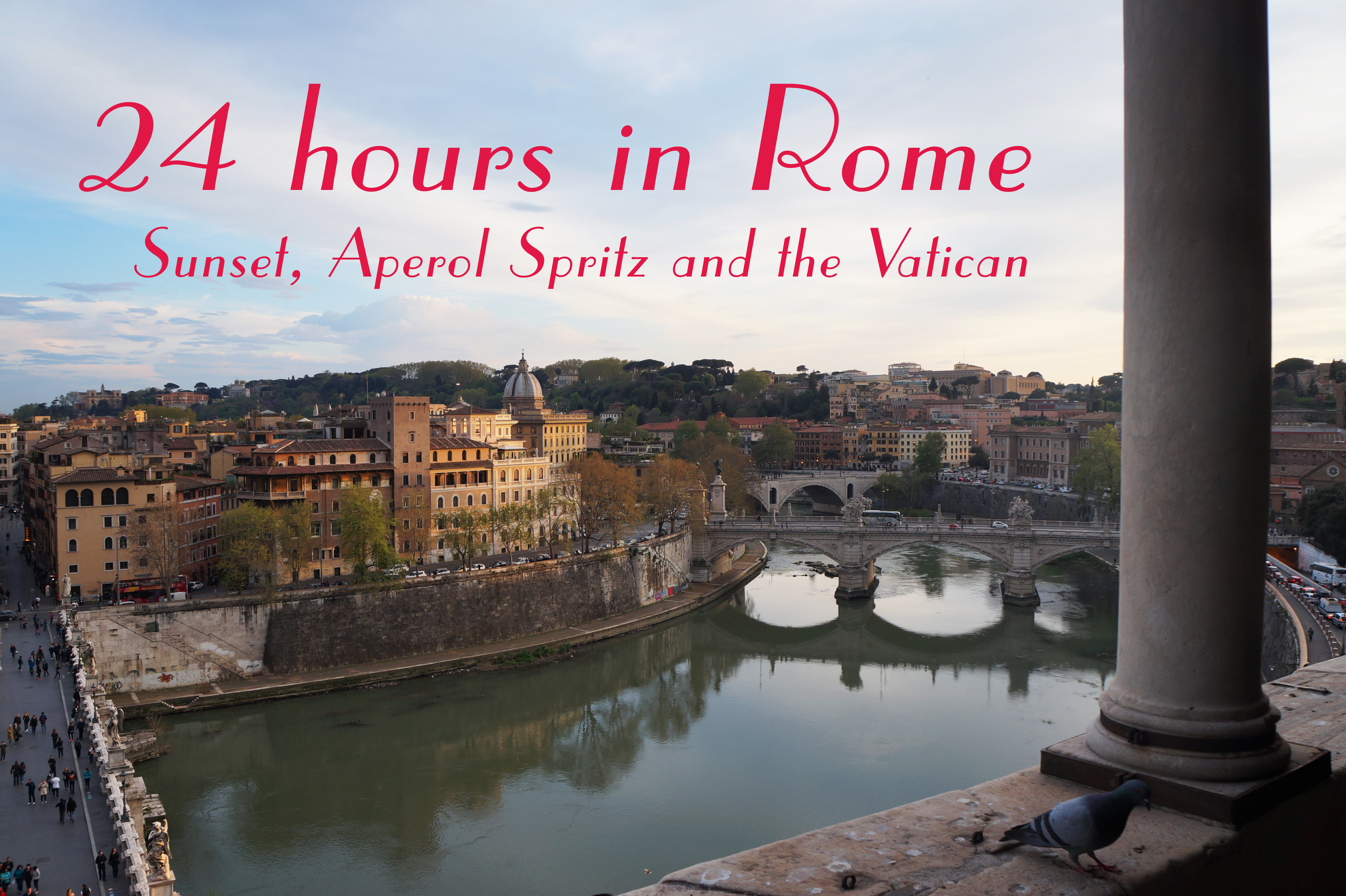 Last week, we arrived in Rome around 1:45pm having got the train from Ciampino to Termini. We'd already booked our night in an apartment suite just next to the Vatican, so we decided to walk from Termini, straight down Via Cavour, which eventually spits you out between the Colosseum and Vittorio Emanuele monument.
Having flown in under a thick covering of cloud and spots of rain, the sun was now belting out through the clearing skies, so we stopped for a while to eat our sandwiches and grab some water all within the view of Trajan's Forum.
Feeling refreshed, we set off again, walking along Corso Vittorio Emanuele II and coming out at Castel Sant'Angelo and through to the Vatican. Our apartment (Have a nice holiday) was just 5 minutes from here. It was in a beautiful old building and the Suite Maximus was fabulous. After an hour's nap (we'd been on the go since 6:45am) we walked back along to Castel Sant'Angelo, paid €13 each to get in and explored this gorgeous historic landmark.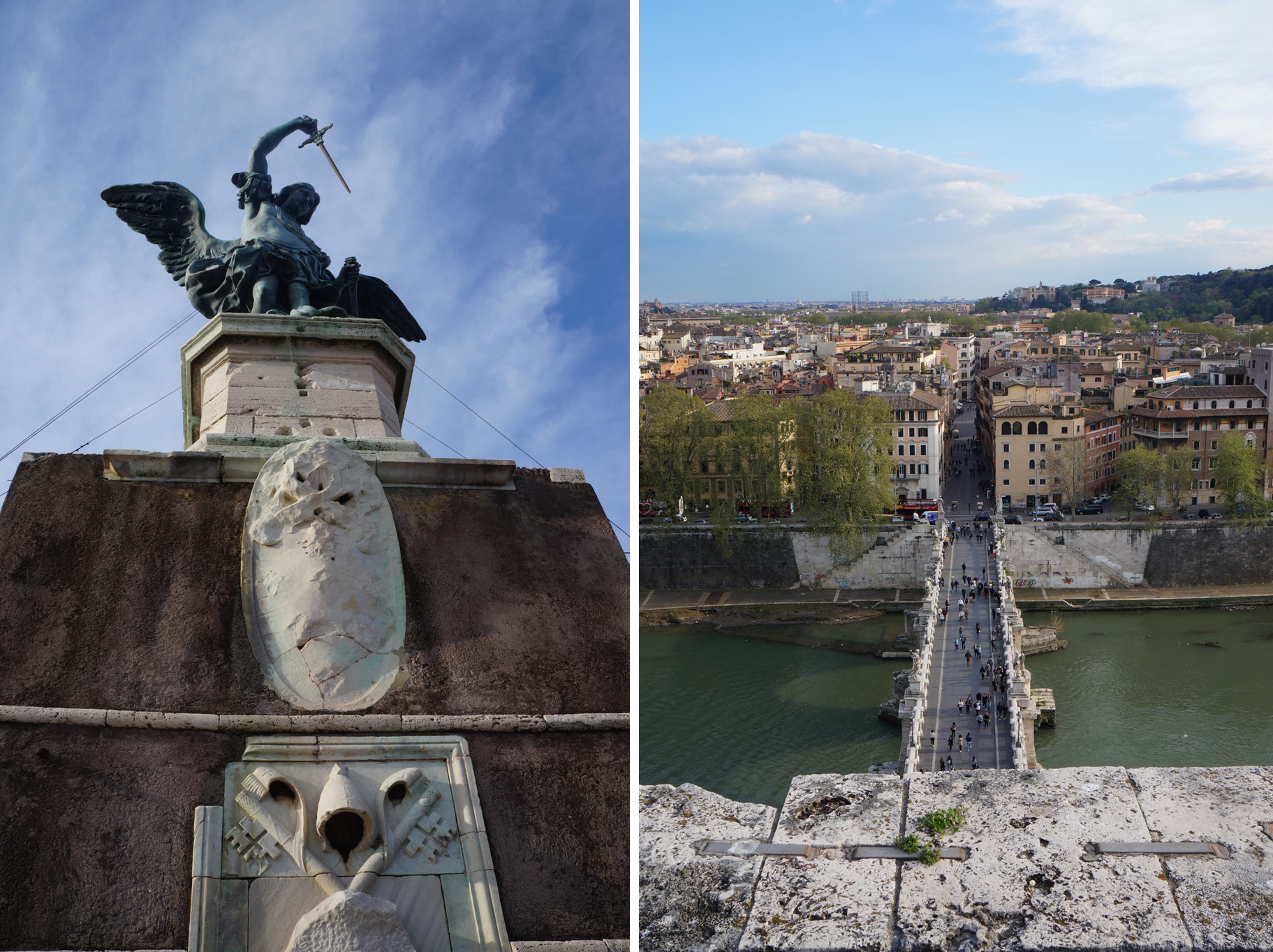 We've been to Rome many many times and I have photos​ of the Castel but we've never actually ventured inside before, so this was quite a thrill for me. There's lots to see inside, from the staggeringly beautiful Sala Paolina with elaborate paintings and golden décor, to the armoury museum, all topped off with some of the best views across the city. We'd purposefully chosen this time to come as there is a café that has views over to the Vatican and you can sit with your Aperol Spritz and watch the sunset, bellissimo!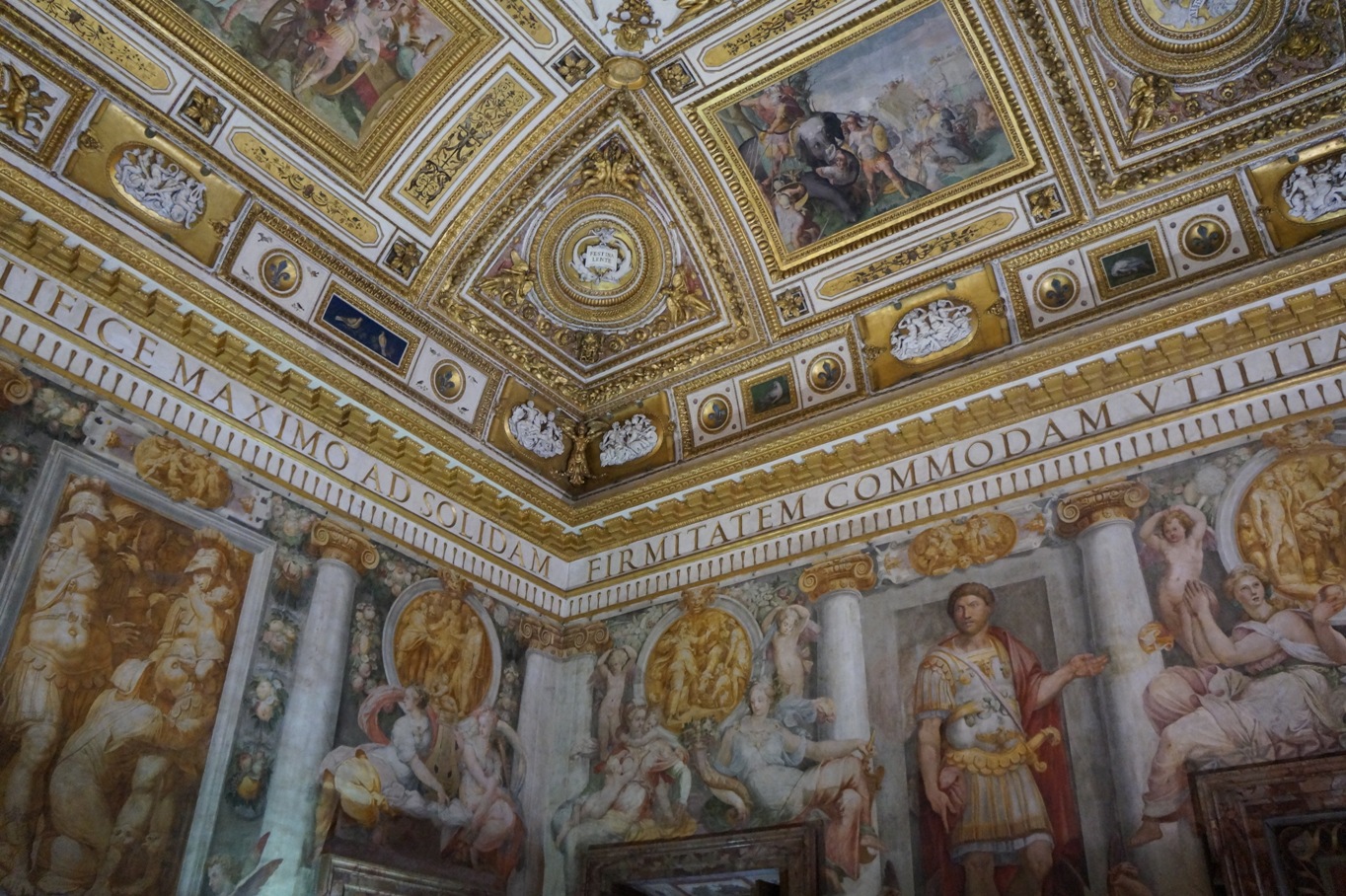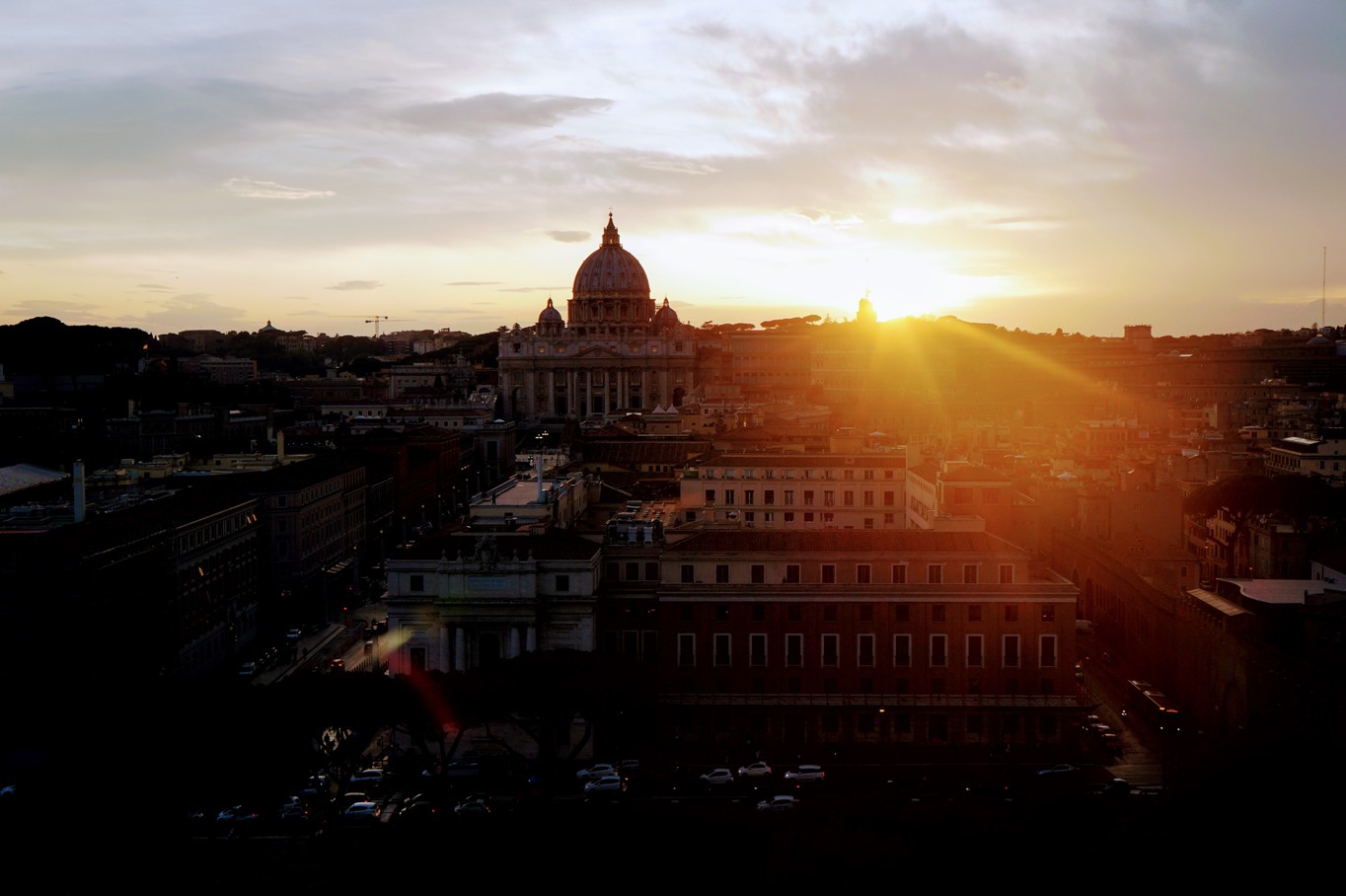 Having looked into pretty much every nook and cranny of the Castel, watched the sun dip behind St Peter's Basilica, we made our way back out, it was dinner time. Martin had been on Happy Cow and seen a new burger place, Flower Burger on Via dei Gracchi, oh my goodness, this is vegan burger heaven! I opted for the Spicy Cecio and Martin went for the limited edition Cherry Bomb which was served in a pink bun, both with a side of wedges and spicy sauce, they have 20% off on a Monday, bonus!! This is a must visit if you're after a vegan/veggie burger (it's all vegan).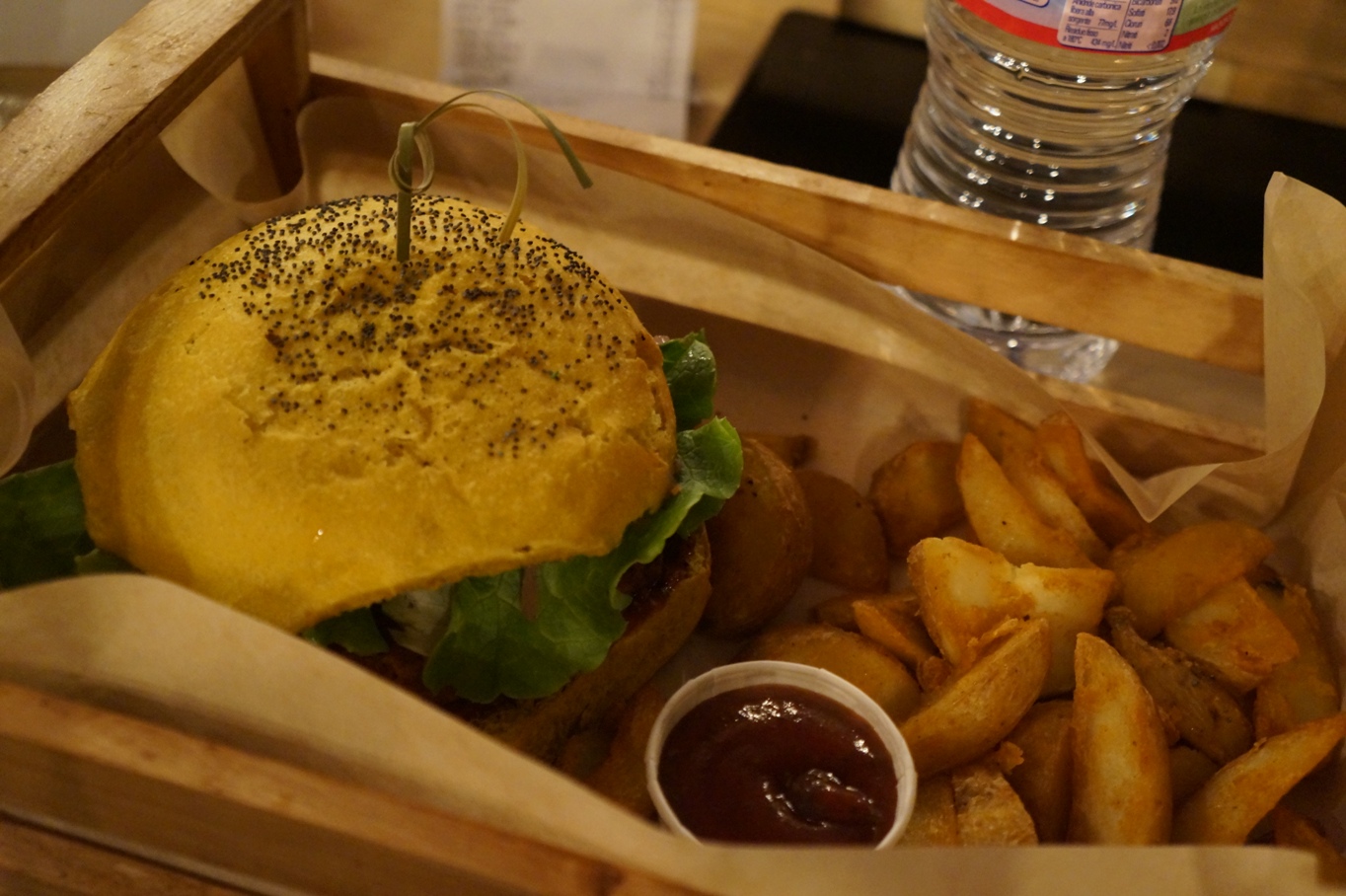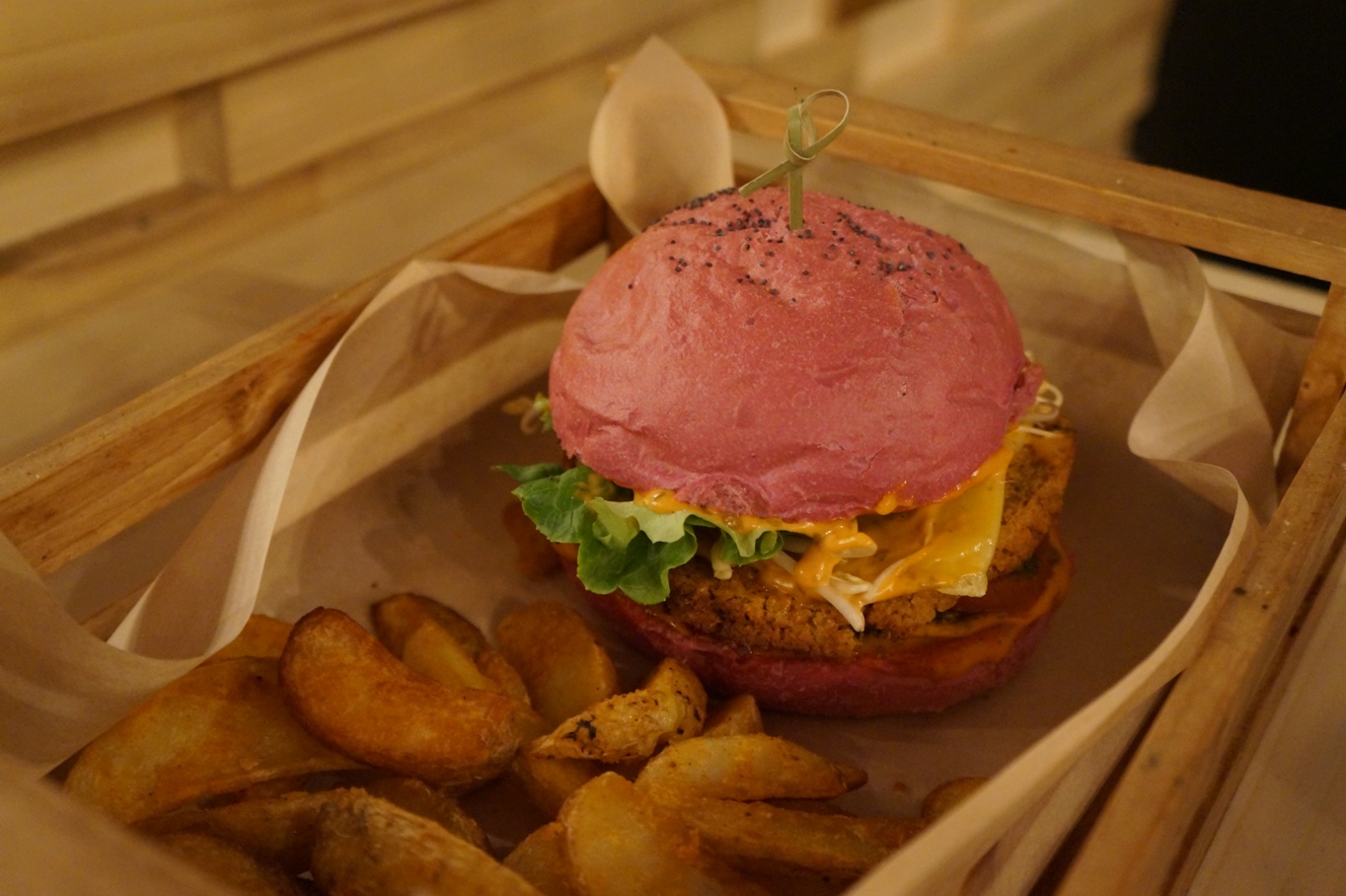 With full bellies and smiles on our faces we went back to the apartment and just relaxed for the rest of the evening, we had an early start planned for the morning!
Alarm goes off at 6:30am and we are up and out for 7am and standing in the queue to get into St Peter's, that's right, even at 7am there's a queue, however a very small one and we were in after about 15 minutes wait. I can't stress this enough, get there at 7am once you get after 8:30 the queues are crazy long, we left just after 9am and there were over a thousand people in line! We had a bit of a giggle when we were waiting to get in at at 7am as there is a separate queue for people who pay €15 to skip the queue. Our line was a bit shorter than theres at 7am (tip there to save some money!)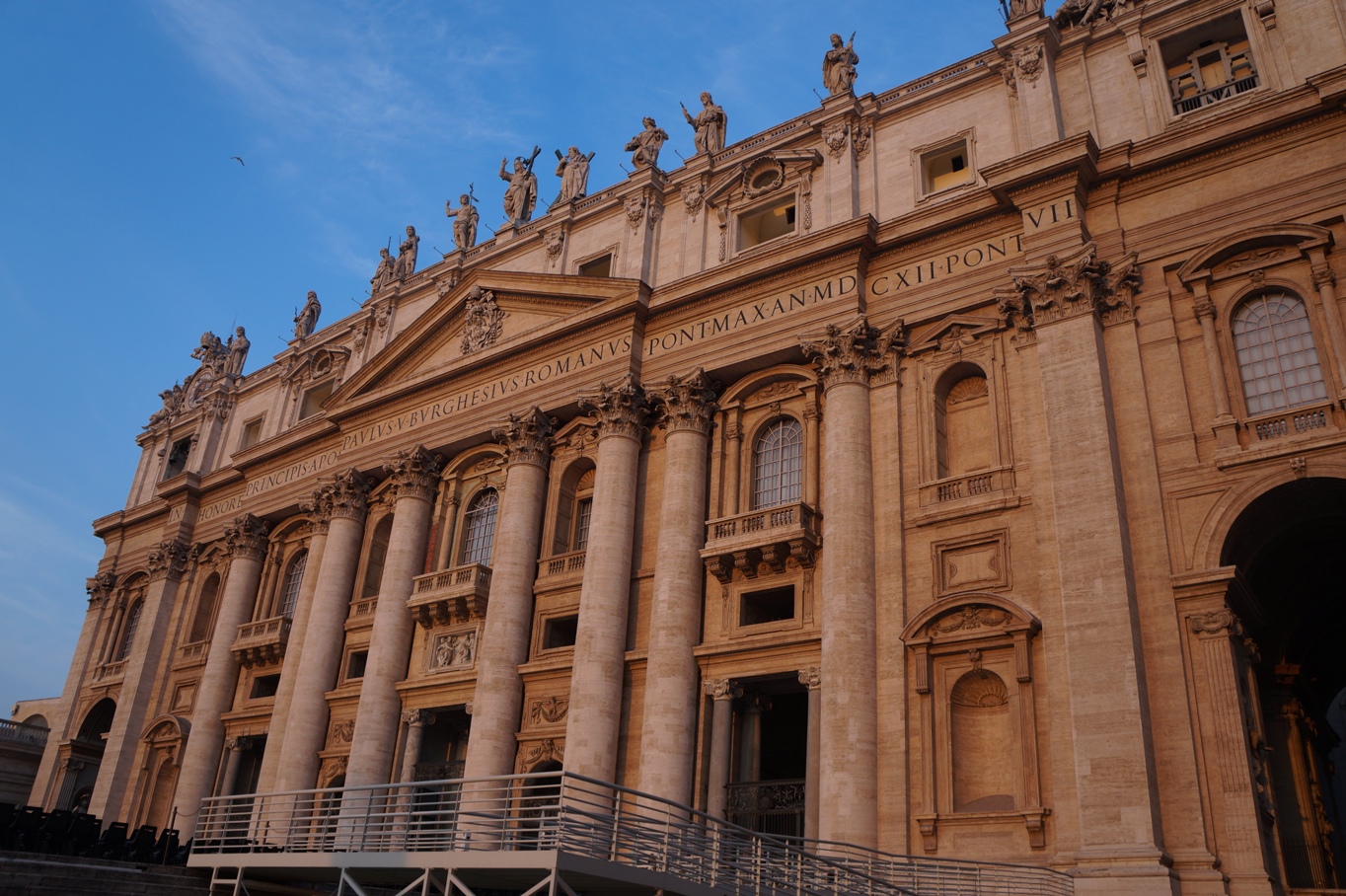 The sight of St Peter's as the sun is rising is a glorious sight, the soft amber light glinting off the marble facade, well it's truly a wonderful experience. We had a walk around the Basilica, which is mesmerising in its grandness, the architecture is mind blowing. We thought we knew where the entrance was for the stairs to the duomo which opened at 8am, but it was the exit, whoops. You have to go out of the basilica, turn left and go to the last gate, pay your €6 to climb the stairs or €8 for the lift. We climbed over 500 steps, great morning workout, really works the thighs, and went right to the top of the cupola. Note for nervous Nellies or people who have claustrophobia, the staircase gets very narrow, another reason to get there early so you're not cramped in.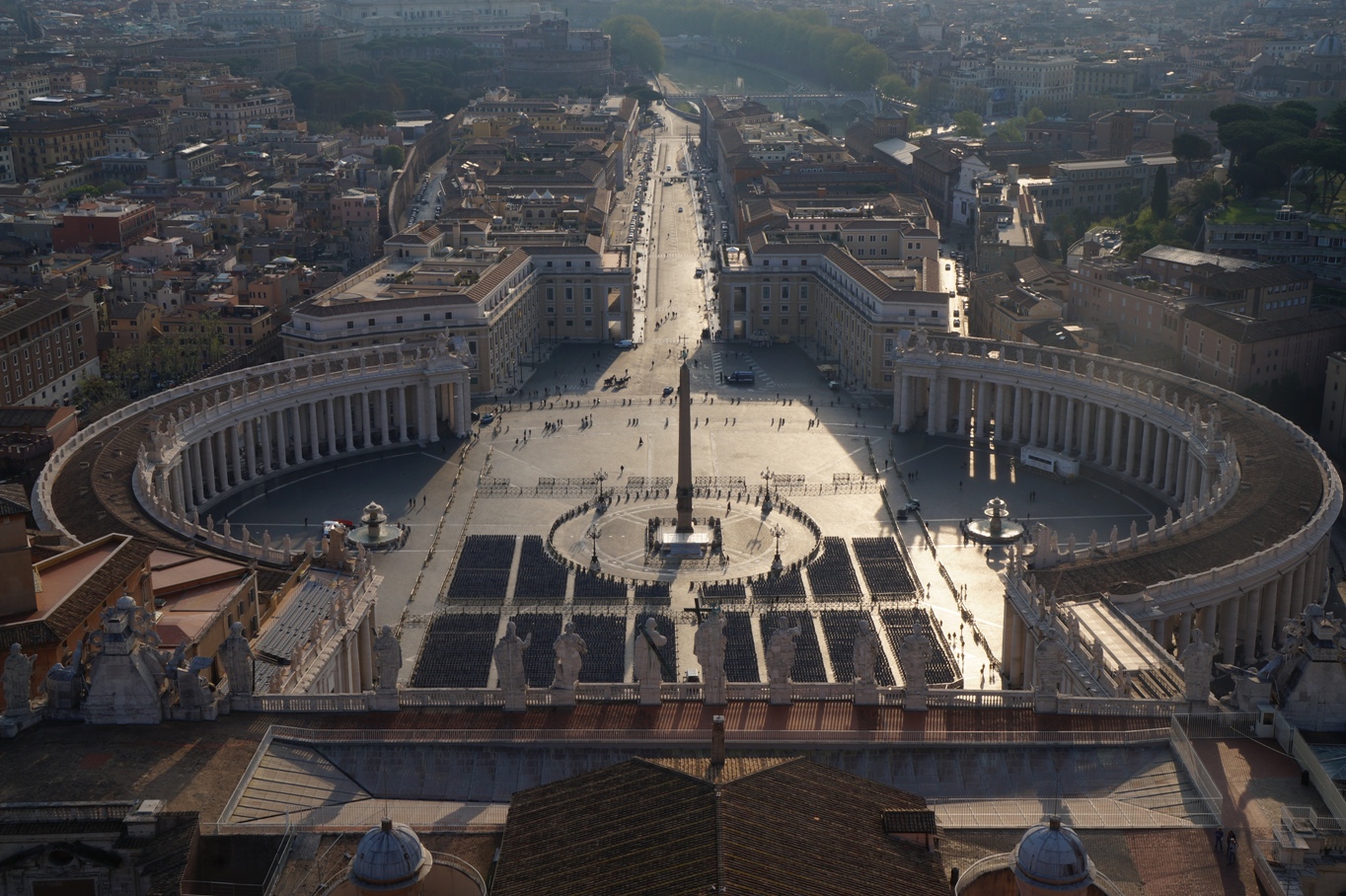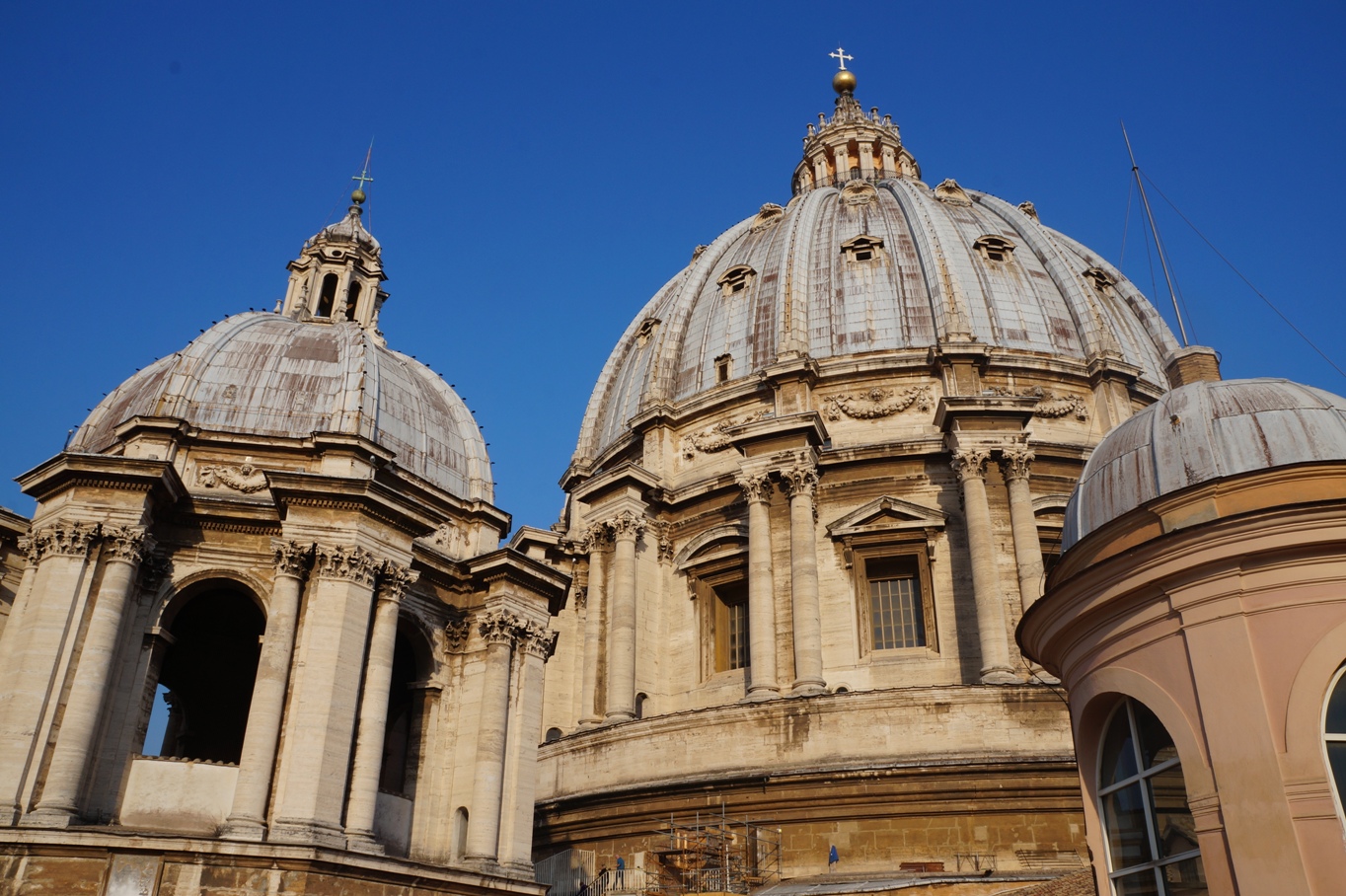 We got to the top and WOW!, the panoramic​ view is stunning, you get the full aspect over Vatican city and the views over Rome just make me want to smile, you can see everything, from the roof of the Pantheon to the Colosseum to the mountains in the background.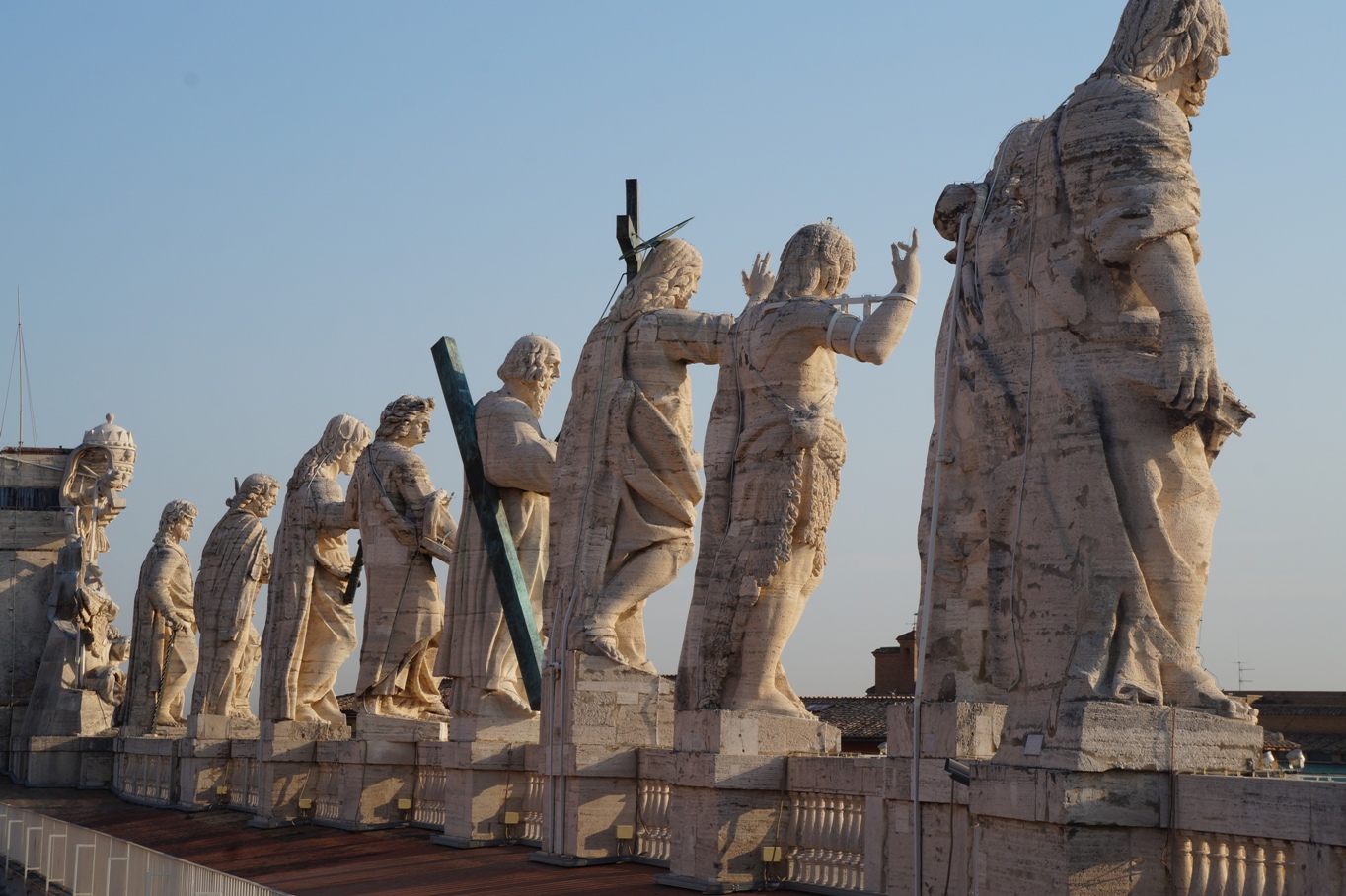 We came back down part way and stopped at the little cafe for a doppio espresso (I know, I know, Italians don't do the doppio thing – but we needed a huge hit of caffeine!), we even picked up a couple of souvenirs from the shop on top of St Peter's basilica, served by some very friendly nuns. I'm laughing as I type this, but they have some great postcards to choose from and you can get a Vatican Stamp and post it in the Vatican Post Box. We sent a great postcard (well we thought it was great) of the Pope giving a thumbs up outside St Peters.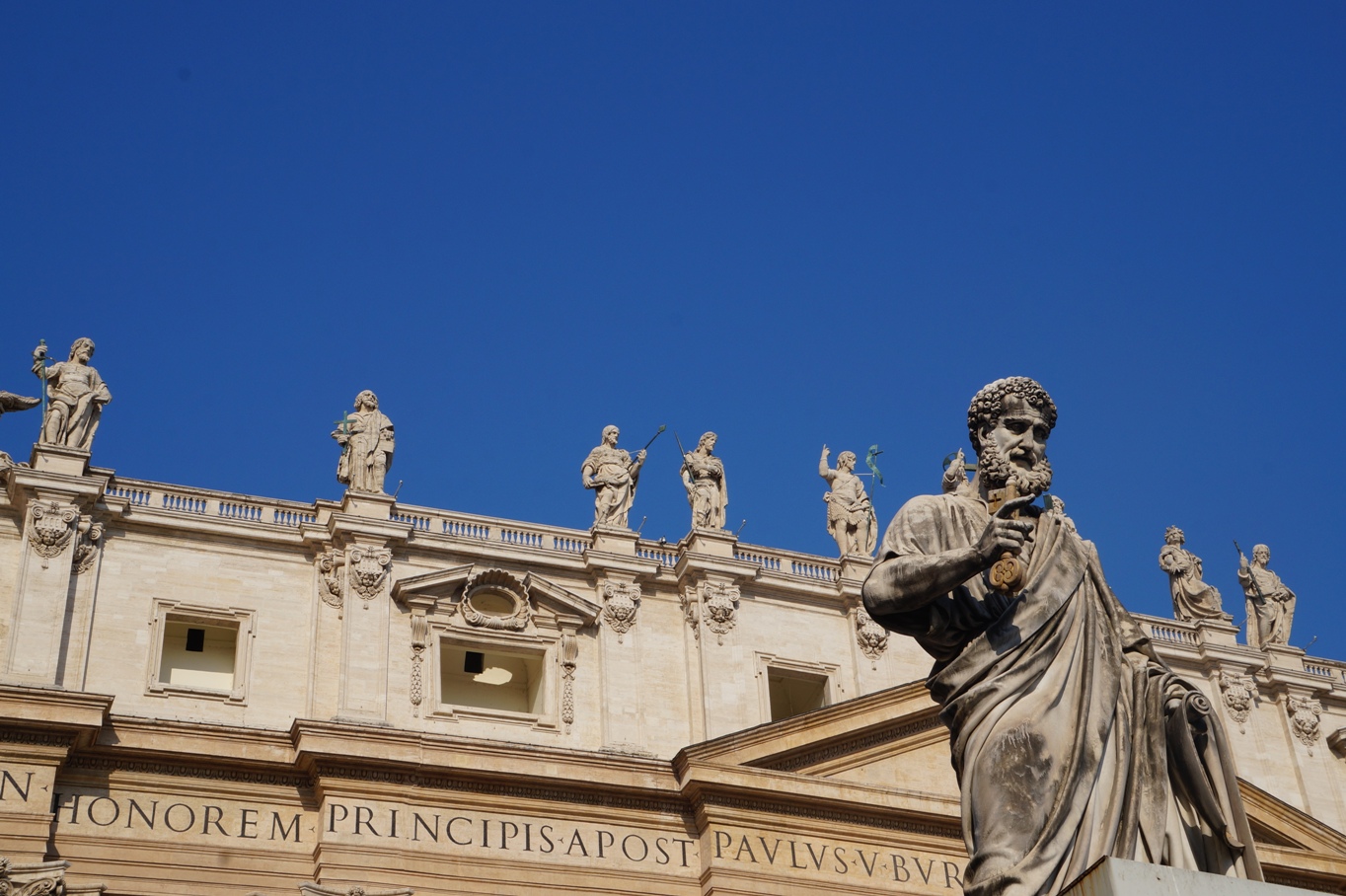 We left the Vatican and went back to the apartment, packed our bag and walked the previous day's route in reverse back to Termini, hopped on the train for the second leg of our trip, onwards to the fabulous city of Spoleto!
So, really, you can see and do a lot in less than 24 hours, what will you get up to?
Ciao!