I was amazed at how tasty these turned out, usually my first attempt at baking things, doesn't always quite go to plan, but I'm taking these as a triumph!
Remember you can double up on the recipe and make a big batch of them, they'll freeze perfectly well, the batch I made turned out 12 muffins and they were a nice size as well. I kept my muffins plain, but you could always whip up a vegan vanilla frosting or just drizzle a little icing over them to make them pretty.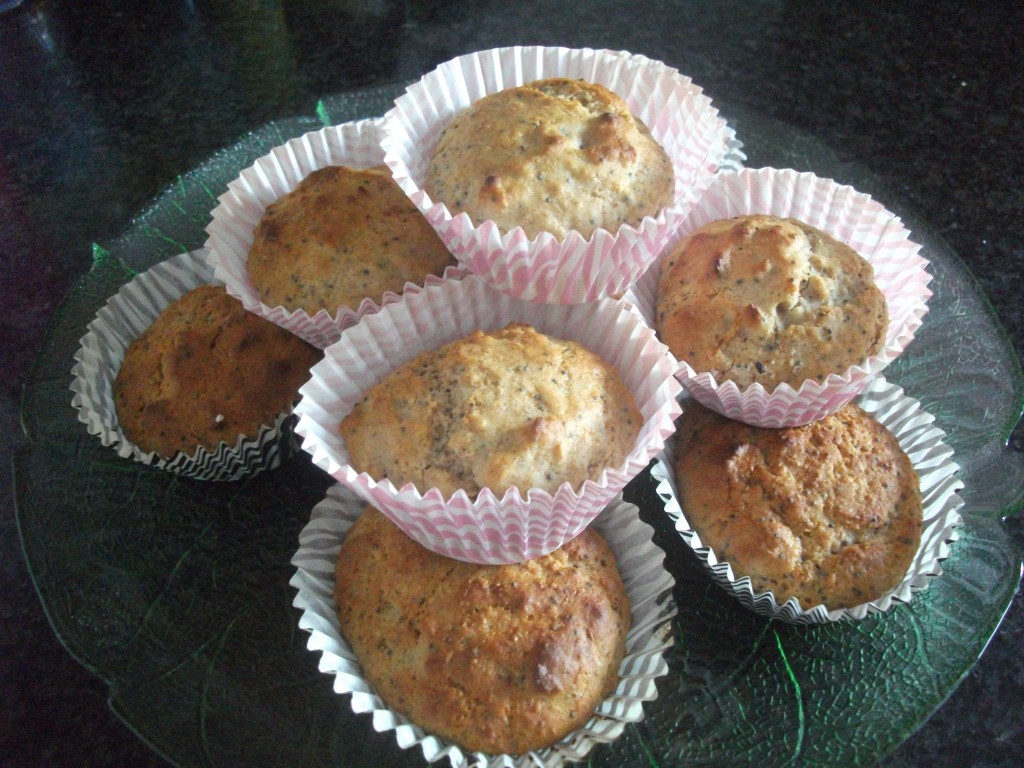 Lemon Poppy Seed Muffins
2 cups Wholewheat flour
1 tbsp baking powder
3 tsp poppy seeds
3 tbs maple syrup
2 tbsp olive oil
1 cup of soy milk (or any other non dairy)
2 tsp vanilla
The zest of one lemon and the juice
Method
Preheat oven to 375
I used little paper muffin holders (12 in all)
In a bowl mix together the flour, poppy seeds and baking powder, then add in all the other ingredients and mix until just combined.
Fill the muffin holders about ¾ way full and pop in the oven for about 20 minutes or until a skewer comes out clean.
Great for an afternoon snack at only 122 calories eper muffin