I'm due to visit my family back in Edinburgh for a week and I'll have the absolute joy of spending some time with my niece whilst she is on her summer holidays. She'll be 12 this year and I'm not quite sure if it becomes easier or more difficult to keep an 11 year old entertained.
It used to be trips to the Zoo, walks along the beach, baking cookies, trips to the Disney store or just some dancing in the sitting room. But she's grown up quite a bit and her interests have changed somewhat, mainly to boys (which gives rise to the idea of locking her in a tower for the next 15 years!!), shopping and facebook… oh and The Wanted.
Life did in fact seem a lot easier when she was just a tot and everything was fun, but maybe I'm just in mourning for the tiny little girl who would run to meet me off the train or want to hold my hand whenever we went anywhere. This seems a tad negative to me though, so instead I think I'm going to look forward to all the things we can do together now she's at an age where things do actually matter to her, things like going to High School after the holidays, which musical instruments she wants to play, her flair for fashion and design, places she'd like to see etc.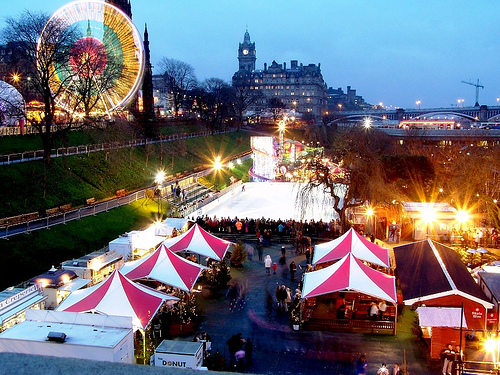 I'm in a fortunate position as well, as the Edinburgh Festival will be on whilst I'm in Edinburgh and this gives a long list of things to do with her, including many free activities for kids (young adults) and the place is always buzzing during August, so as soon as I get off the train at Waverley Station I'm going to buy The List magazine and we can sit together and pick out what we want to do.
I also want to get her out of the house, as I think that kids tend to spend way too much time cooped up inside, glued to the TV or to their computers or mobiles, so I'll borrow my dad's bike and we can hit the cycle paths of Edinburgh and get some exercise in (selfish on my part really as I'll not be working out at the gym during my stay in Edinburgh and it'll drive me insane to not do anything – my resistance bands are already packed so I'll at least be able to do something, but need to get some cardio in!) I just hope this rain stops before I get there…
I asked her last week to think of things to entertain me (which really means her!) and she has come up with a trip to the Edinburgh Dungeons, A Ghost Tour, going to the fairground at Burntisland, going to see Ice Age 4 at the cinema (which I secretly wanted to see anyway) and then shopping in Primark.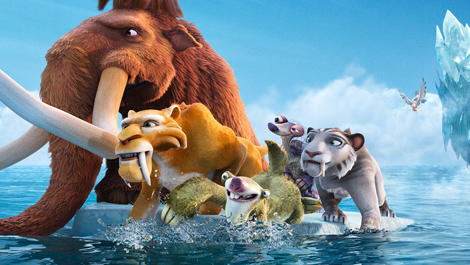 This is all fabulous, but if it were for a family with more than 1 kid, this could start to get very expensive!  I've just looked at the price of entry for the Edinburgh Dungeons and the normal price for just my niece and I to go together would be £28.20 (book online though and it's just £16.20) so if you are a family of 4 (2 adults, 2 kids) the full price is £49.20 (book online and its £25.20) that's a massive saving in my book.
The cinema, we'll probably be going to Vue cinema at the Ocean Terminal, the price for the 2 of us would be £15.35, but if we go before 5pm Monday to Thursday then it comes down to £11.00, again if you've got more than one child, this soon adds up!
I'm already looking on groupon.co.uk to try and see what fab deals they have on restaurants for my family to try, but I may just stay in and introduce them to some vegan delights when I take over their kitchen for a few days!
I shall keep you posted on what we actually end up doing over the week!