As we're off to Italy next week, I've been getting into the spirit of things and tried my hand at making a risotto this evening for dinner.  Suitable for Vegetarians and Vegans, this is a delicious dish that tastes like it should be a million calories but is actually a healthy option and fills you right up.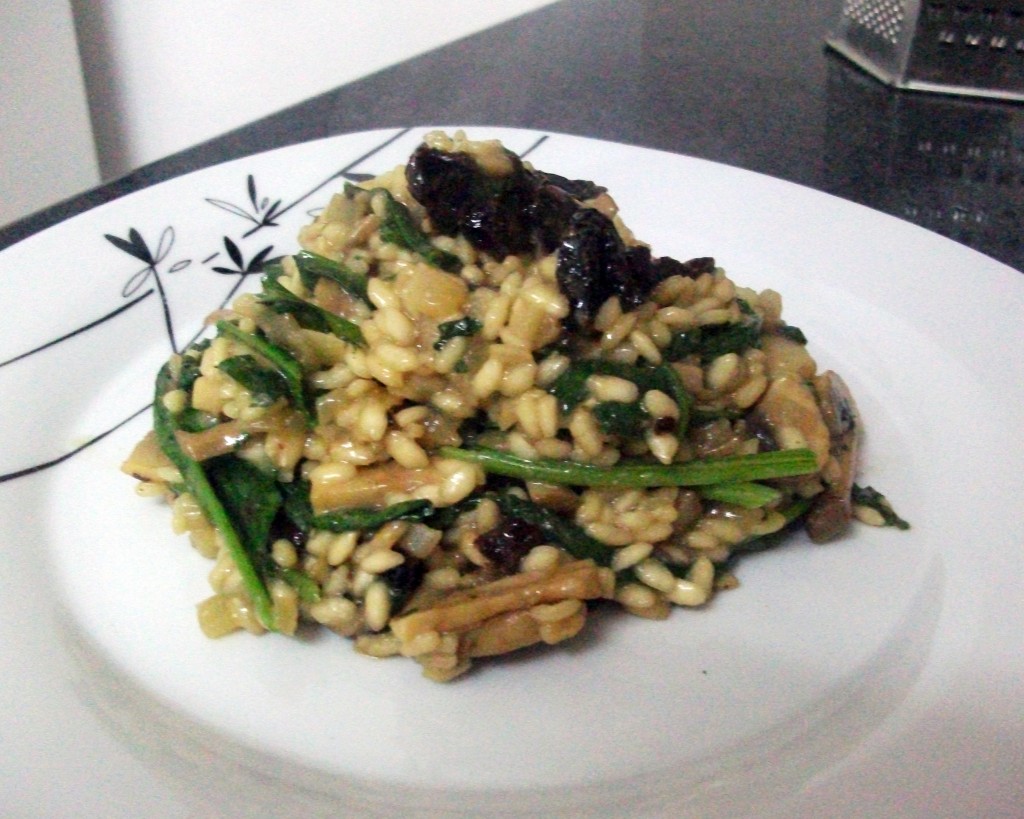 Mushroom, Spinach and Sun-Dried Tomato Risotto
Ingredients – Serves 2 as a main meal.
1 tbs Olive Oil (I used the oil in my sun dried tomatoes)
1 Onion finely chopped
2 cups of chestnut/button mushrooms sliced thinly
2 cloves of garlic finely chopped
6 – 8 Sun-dried tomatoes chopped
1 cup of risotto rice
3 cups of Vegetable stock
1 tbs white wine vinegar
Handful of fresh parsley chopped
3 tbs Nutritional Yeast
4 cups of fresh spinach chopped roughly
Method
1. Heat the oil in a deep frying pan and add the onion and sauté, once soft add the mushrooms and garlic, cook for 3 minutes then add the rice and mix well together.
2. Stir in one cup of stock and cook until all the liquid is absorbed then add the tablespoon of white wine vinegar, then reduce the heat and add another cup of stock and again cook down, then add the last cup of stock and stir well.
3. Add the nutritional yeast and the parsley and stir together cook until rice is soft.
4. Lastly add the sun dried tomatoes and spinach and fold the mixture in over the spinach until it wilts and serve immediately.
Enjoy… ciao! xx