I made ice cream woo hoo!
Then I ate too much… so very little restraint on my part, but it was so lovely and it's been a long time since I've had ice cream, I went a bit mad!
I had a base recipe for ice cream and made a few adjustments and I am delighted, I say it again, DELIGHTED!
I can't buy any vegan or non dairy ice cream here and the sorbets they do here also have milk or cream through it.. boooo 🙁
I'm going to try some different flavours, I am a big rum and raisin kind of gal, oooooh or maybe a little amaretto ice cream, or I might just make this one again and add in some vegan mint thins… oh my, ice cream overload! I think I'll also try the recipe with the light coconut milk to cut down on some of those calories, then I won't feel too bad if I eat the lot!!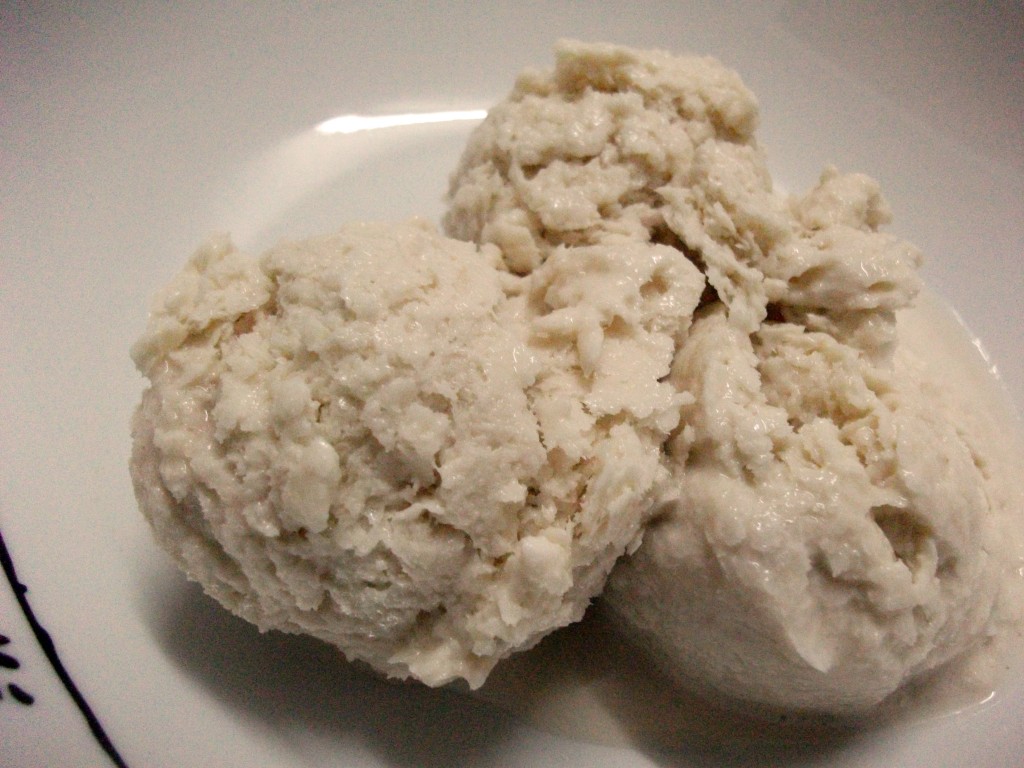 Vegan Mint Ice Cream
(Serves 4… if you want to share it that is)
1 can coconut milk
2 tbsp Maple Syrup
2 teaspoons peppermint extract
½ tsp vanilla
Method
Whisk together all the ingredients (or use a hand blender, just make sure it's all lovely and smooth) pour it into a freezer safe tub and pop in the freezer, then after 45 minutes give it a quick stir then leave for another 4 – 5 hours until it's firm.