I was at a loose end this afternoon and wanted to give home made sweets a try, so checking what I had in stock I opted to make a lovely batch of Ginger Truffles.
They turned out absolutely delightful and I'm seriously contemplating getting some little gift boxes and making these as gifts for friends this Christmas.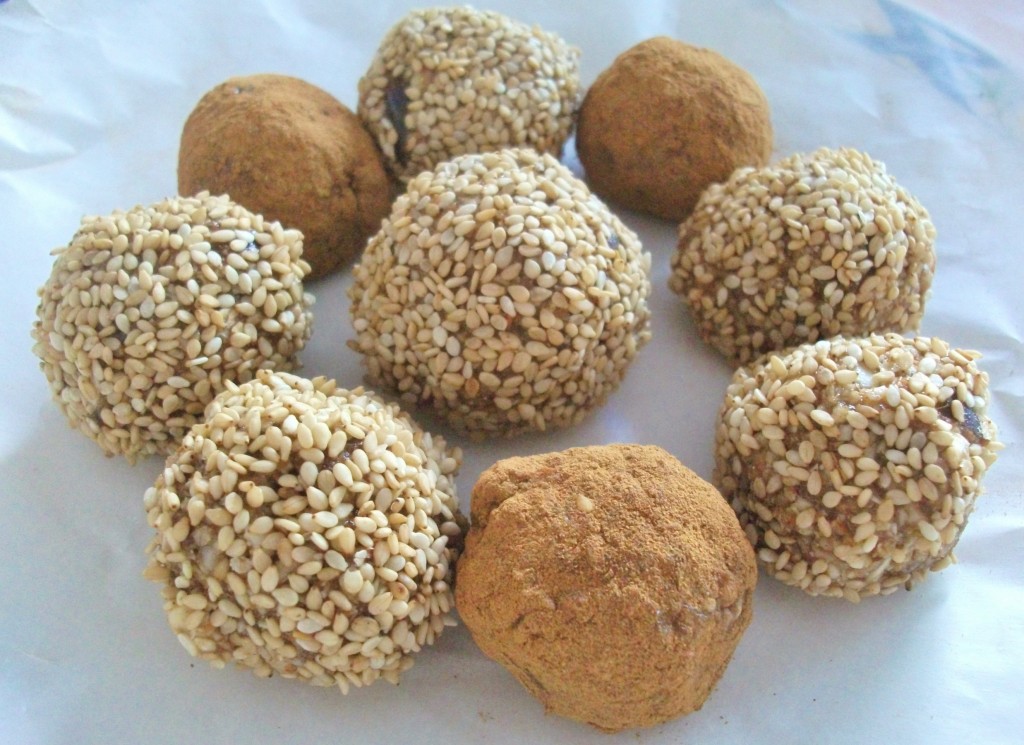 Ginger Truffles – Vegan, No bake and oh so good (Vegan & Gluten Free)
Makes 9 truffles
Ingredients
3/4 cup oats (make sure GF)
½ cup almonds
1 Cup pitted dates
1 ½ teaspoons ground ginger
4 tablespoons maple syrup
1 teaspoon cinnamon
¼ teaspoon nutmeg
1 tablespoon water
Extra cinnamon for dusting
2 tablespoons sesame seeds for rolling
Method
1. In a food processor (or tub using a hand blender like me) blitz together the oats and almonds until it resembles a fine flour, it's ok if there are bits of almonds, just adds to the consistency.
2. Add the remaining ingredients and blitz until it comes together in a dough like consistency.
3. Roll into 9 balls, they should be quite firm and roll easy, if they are falling apart, the dough is too dry, try adding a little more water.
4. Roll half in the sesame seeds and the other half in the cinnamon and pop in the fridge for half an hour
You can also coat these truffles in some vegan chocolate or even some coconut, which is what I'll do next time!
Original recipe here