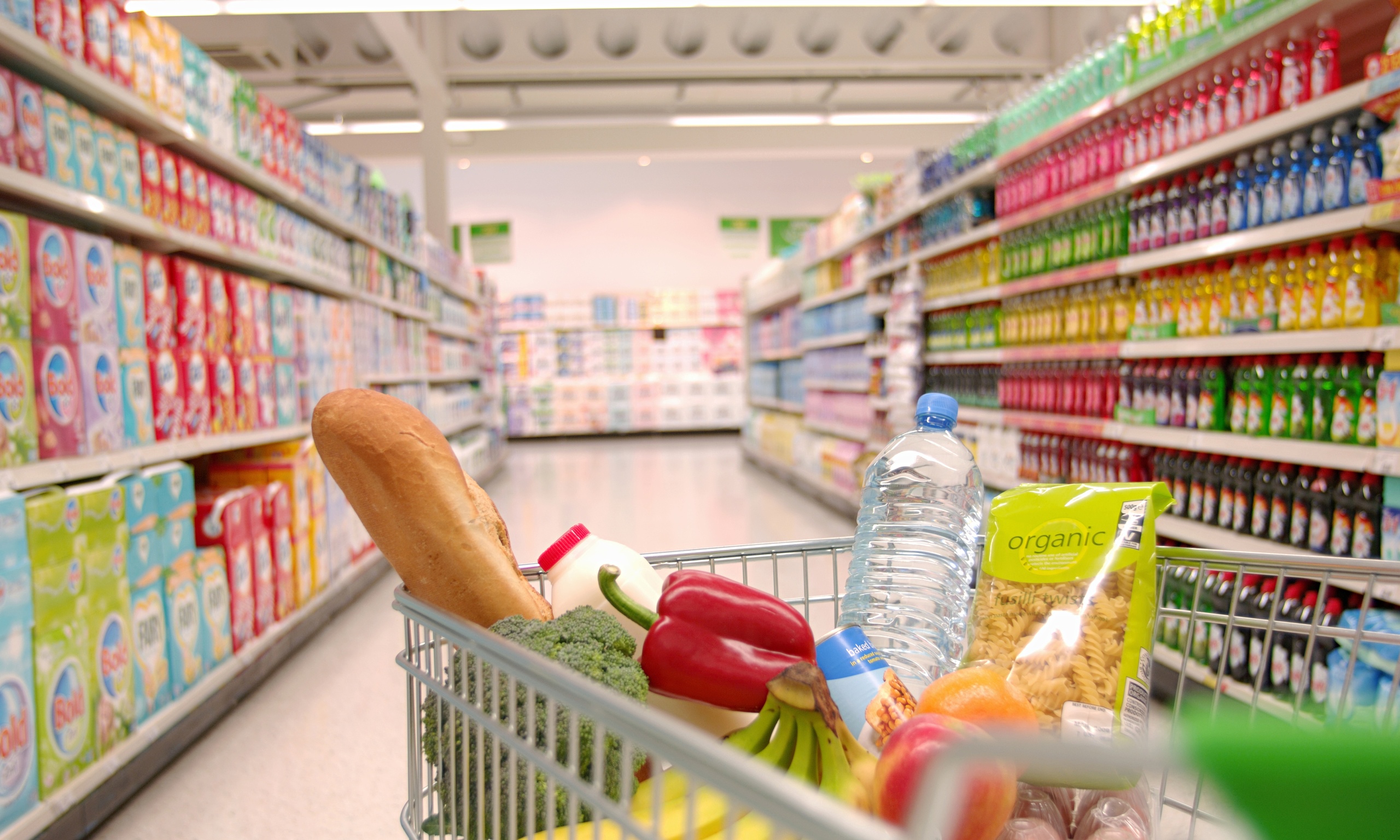 We were told by lots of people that Australia would be expensive and that we would spend most of our budget on food/drink, but we're a slightly different kind of traveller. We always stay in apartments with a kitchen so we hit the supermarkets like Coles or Woolworths and for the vast majority of the time, we eat in. Of course we love dressing up and going out, but spending a huge chunk of money every night on a restaurant dinner just isn't my idea of a fun.
Our apartment in Surfer's Paradise was just a 10 minute walk to the beach front and also, very importantly, a short walk away from Govinda's, which would become our "go to" place to eat out! An all you can eat vegan buffet for just $14.90 and it is delicious.
The choice of food there was great, the salad bar took a hammering first, with a medley of beans, beets, leafy salads, pasta salads, pickles and chutneys and glorious salad dressings (I highly recommend the mango chutney dressing, nom nom!) especially mixed in the quinoa salads! Then on to the main courses which included a curry, dhal, pasta bake, pakora, kofta balls, all mopped up with warm Turkish bread then finished off with the mouth watering sweet halva and custard (there are other raw delicious cakes available at an extra cost at the counter, but the halva is included in the buffet price). Over the curse of the 2 weeks, we were in Govinda's 6 times and we filled our boots, it was genuinely that good!

When it came to food shopping, at the time we were visiting, both strawberries and avocados were in season and we were buying these giant beasts of avocados 2 for $5 in Coles and when I get my hands on avocados then a spicy chilli, jalapenos and a big bowl of tortilla chips is usually straight on the menu. I also almost squealed with delight when I spied a kilo bag of dates for just $1.80 (that's right, that's not a typo!), I can easily sit with a bag of dates (just out the fridge) and eat to my hearts content!
We were very surprised (in a good way) at the supermarket prices, having budgeted a lot more for food. When we weren't in Govinda's, we were eating, as I mentioned, bean chilli, marinated tofu stir fry, veggie ball pasta, chickpea curry. Both Coles and Woolies had a great selection of vegan delights, cheese, milks, chocolate and my new found addiction of Cocobella Pure pink guava coconut water which I guzzled on a regular basis! Of course there were a lot of items in the supermarket that were crazy pricey, some of the fresh herbs, which we buy at home by the enormous bunch for €0.50 were about $3.00 for a sprig, nope, not for me thanks! We did however fill our boots with the loose leafed spinach that was half the price of the bagged stuff (so keep that in mind).
We're not big drinkers, but we do like a glass of wine now and again. We found the wine prices in the supermarkets and the bottle shops quite comparable to what we pay at home, they also had lots of special offers on and we bagged a couple of bottles of Pinot Noir for $20 which I think is quite cheap for a nice wine! The beer however was pricey and small!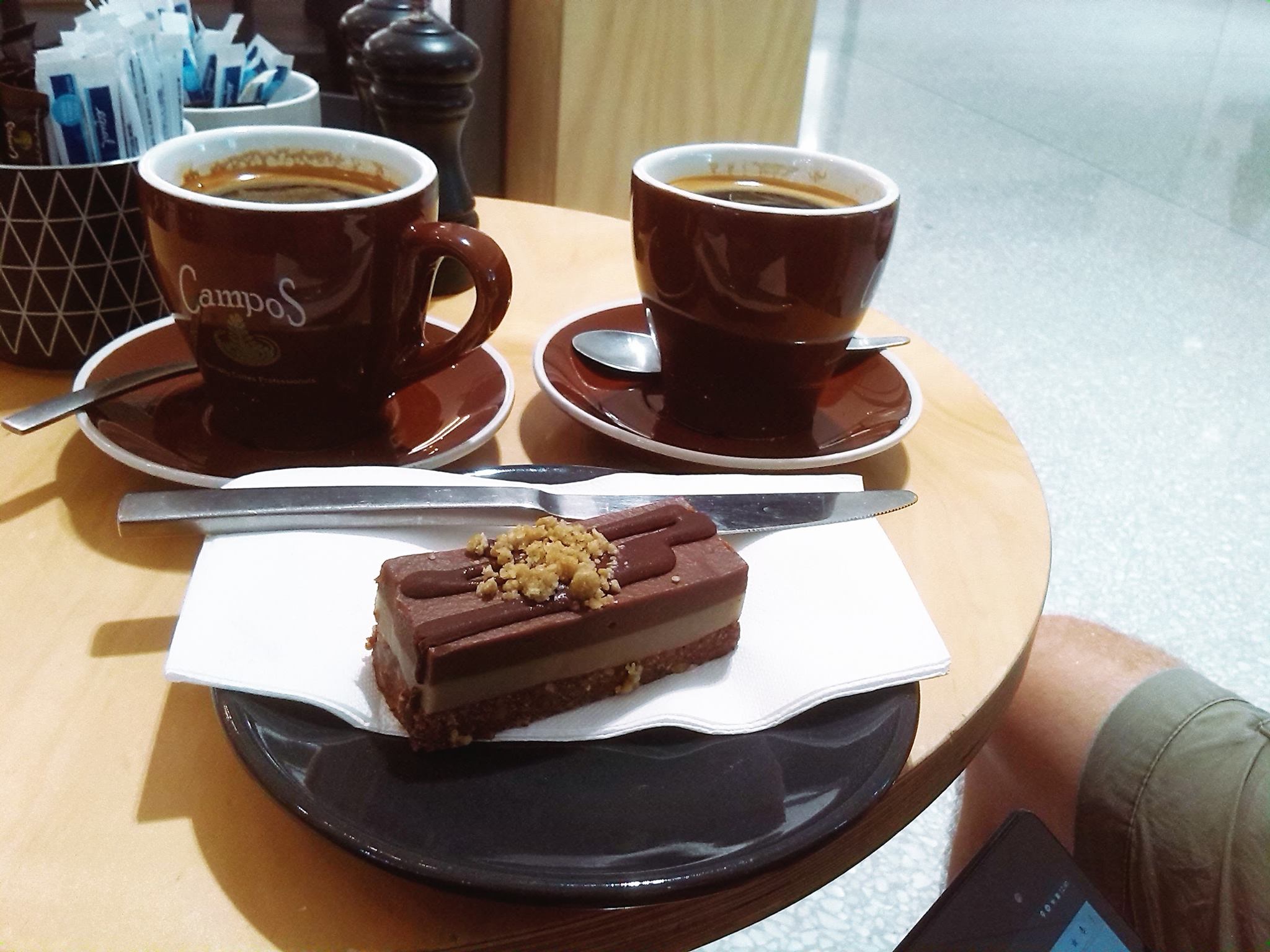 One thing we do love to do when we are travelling is to find some great little coffee shops to sit and people watch and plan our day, so while we were schmoozing around the Pacific Fair shopping mall (it's a gorgeous complex) we stumbled upon a little coffee shop in a book store called Bookface, they had some heavenly raw cake slices that we just had to try, it would have been rude not to really, all washed down with a Campos Americano!
For donut fans, we did see the Donut Time kiosk in Surfers and spotted the vegan donuts they had, but we didn't partake there (we did however in Sydney, but that's another story!).