Hands up how many of you have been reaching for the Winter Wardrobe stash that's been packed away since March?
I know I have.  Coming into November and I need some serious fashion inspiration for the coming months without blowing my budget. (I feel a trip to the local charity shop coming on!)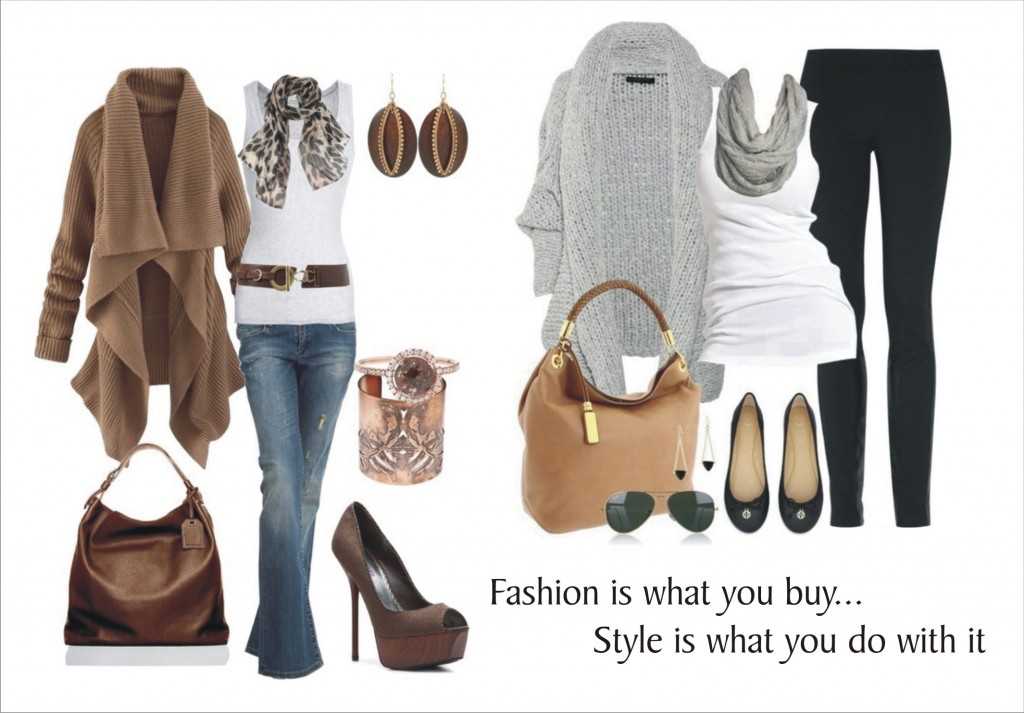 Enter the ever trusty white vest top. Most of us have closet space specifically designated for our rainbow of vest/sleeveless tops and it's time they were making the transition into the cooler season, but still leaving us feeling glam and on trend.
The magic key is a mix of scarves, accessories and of course one needs to have the key piece: A toastie warm cardigan.
A white vest top is so versatile it can see you through a smart day at work (worn under a blazer) or you can team with your favourite jeans and accessorise with a belt and scarf.
Go for jeans as they also allow you that freedom of wearing heels, ballet pumps or even a sporty pair of trainers. Oh and don't forget… every girl needs a stunning handbag… (faux leather of course!!)