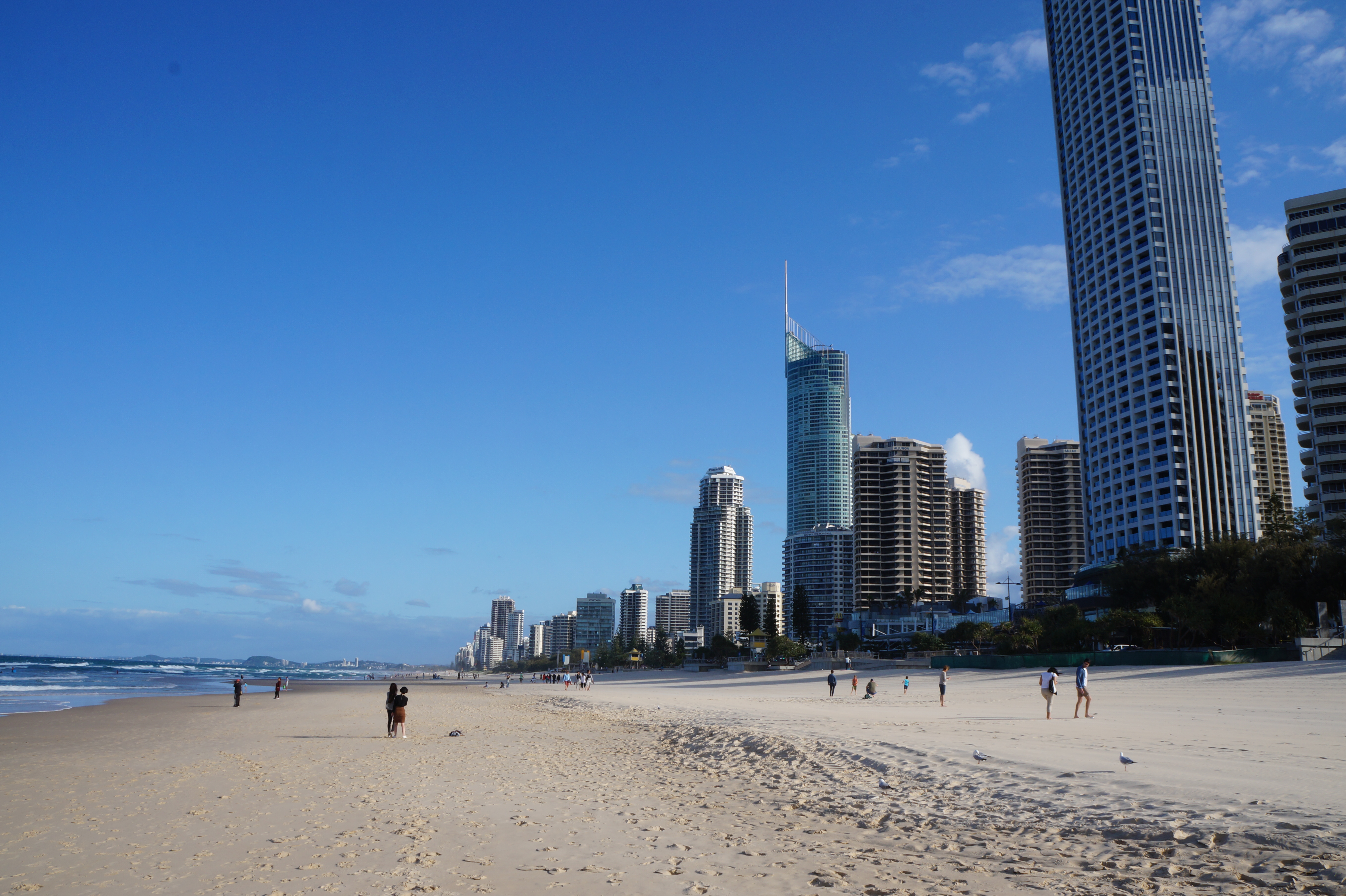 Just a short flight from Sydney and you can find yourself walking on the white sand beaches of the Gold Coast. It's only an hour and a half away, so very easy to get to if you want to explore further than Sydney.
The morning flight we were on was packed with people heading north for some warmer weather and we had an adorable little girl sat behind us who was very inquisitive when it came to the sea, what we were flying over and a million and one other questions that her daddy was only too pleased to answer.
I of course had my elbow in Martin's ribs as I tried to peer over him and out the window looking down at the water for those ever elusive sharks (I told you, I'm a massive shark weirdo!)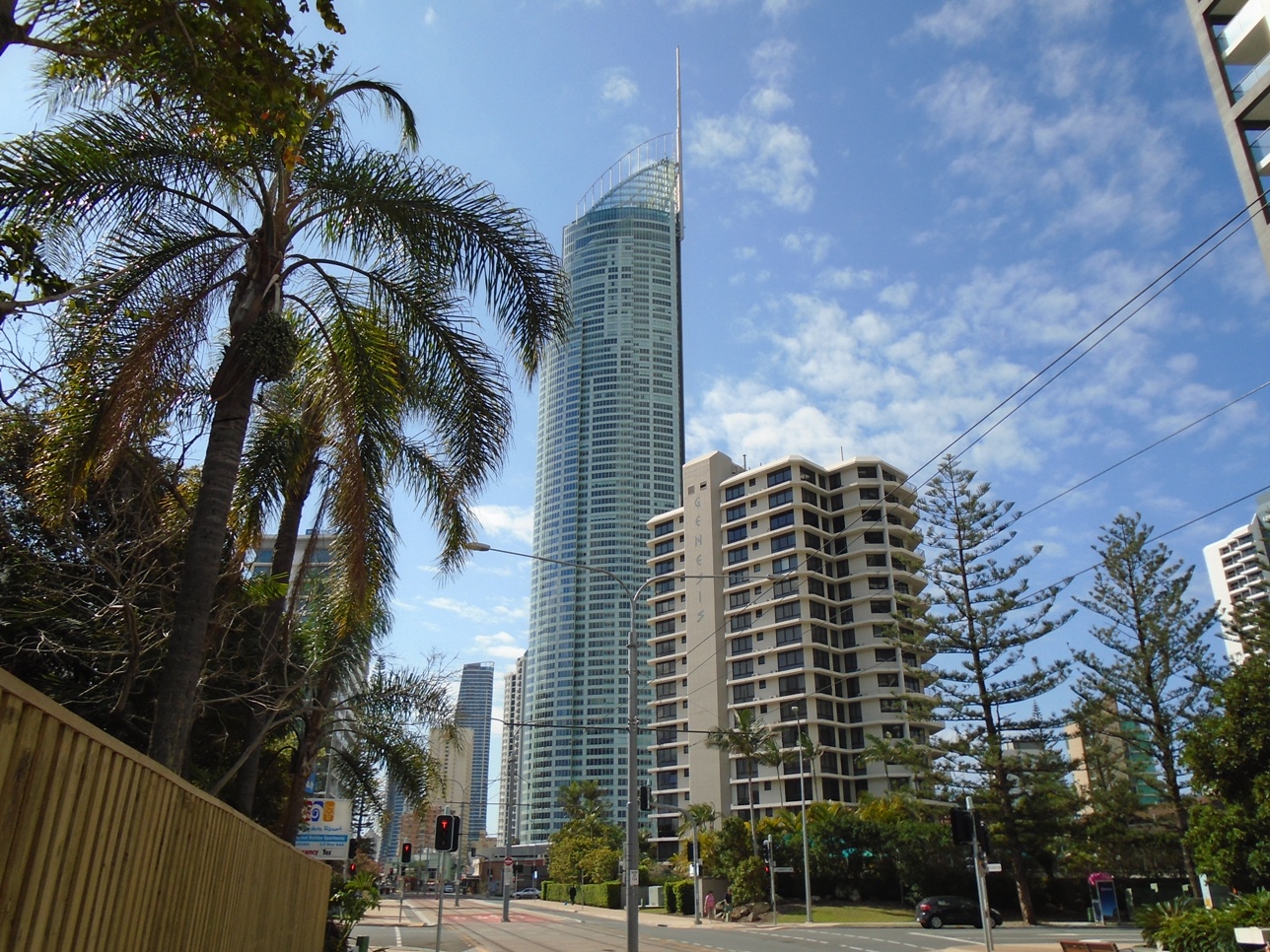 We arrived at the Gold Coast airport and our Airbnb host Bridget very kindly picked us up and drove us straight to her pad on Chevron Island. She had a few hints and tips about what's on around the area, which bars were good and some other tid bits. Driving through the streets of Surfers Paradise was just fantastic, the sky scraper hotels, in particular the Q1, people milling around on their skate boards and bikes or carrying their surfboards down to the beach, it was just teeming with life.
We almost always use Airbnb now when we're travelling, we've had some great finds and Bridget's place was one of them, lovely one bed apartment with a big covered balcony, with birds song waking you up in the morning and the perfect place to have brekkie. We were very pleased!
After unpacking our bag, we were straight back out again making a beeline for the beach, it's just mile after mile of beautiful sand, lapping waves and at the time we visited, bluebottle jellyfish that were washed up on the shore! I found out what they were the hard way, thinking it was some kind of beautiful blue shell, I prodded it with my toe, yes I did, and I won't be doing that again, it knacked!!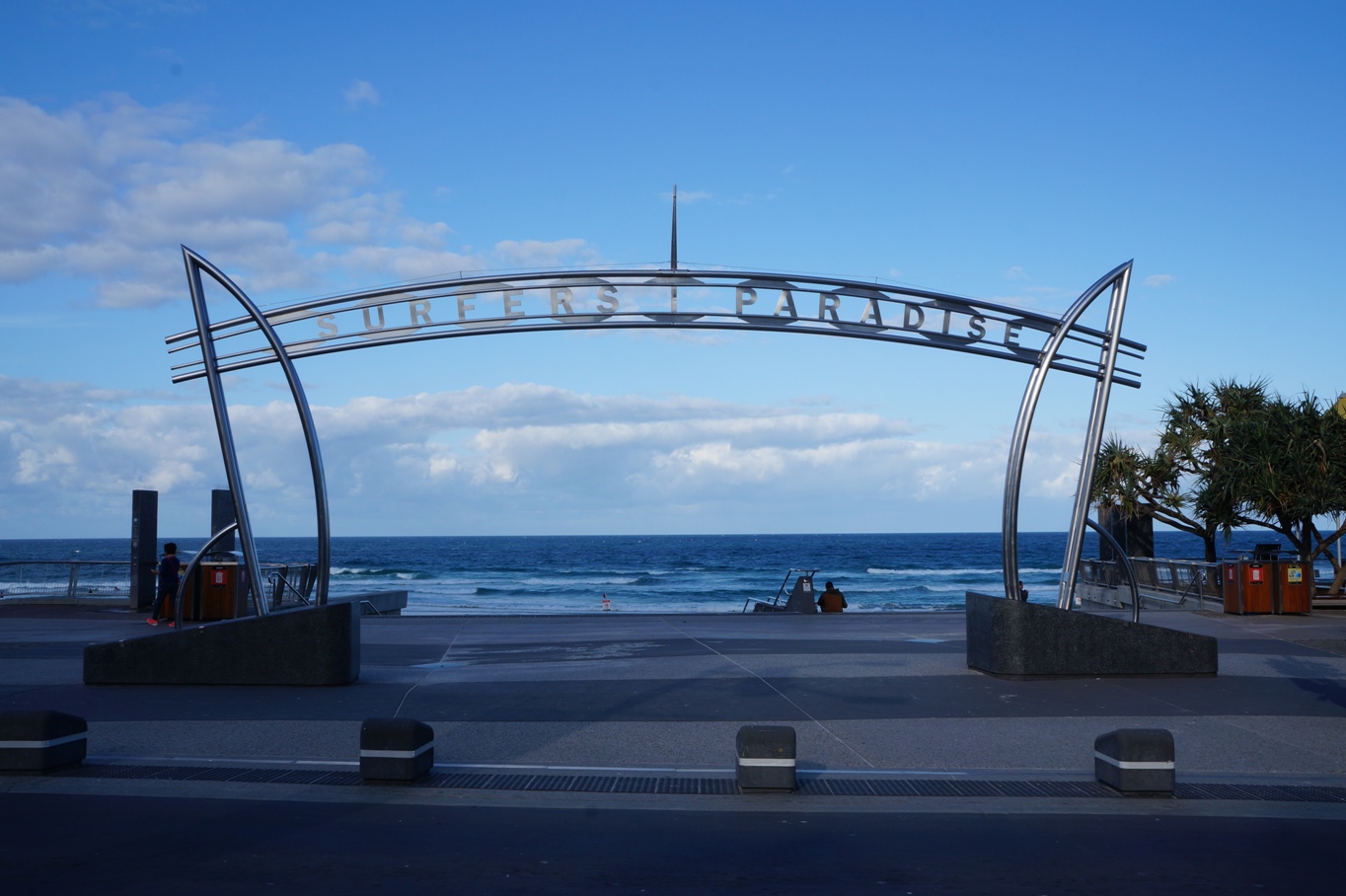 It's fair to say at this point, I was still feeling the effects of jet lag, we'd been in Australia not even 3 days and I was still staggering around the place in a daze, so we thought a good feed was in order to celebrate our arrival in Surfers. Having thoroughly researched places to eat before coming, we knew there was only one place that we were heading to and that was an all you can eat buffet at Govindas, a great little place on Surfers Paradise Blvd (see Feeding Frenzy in Surfer's Paradise post for more details).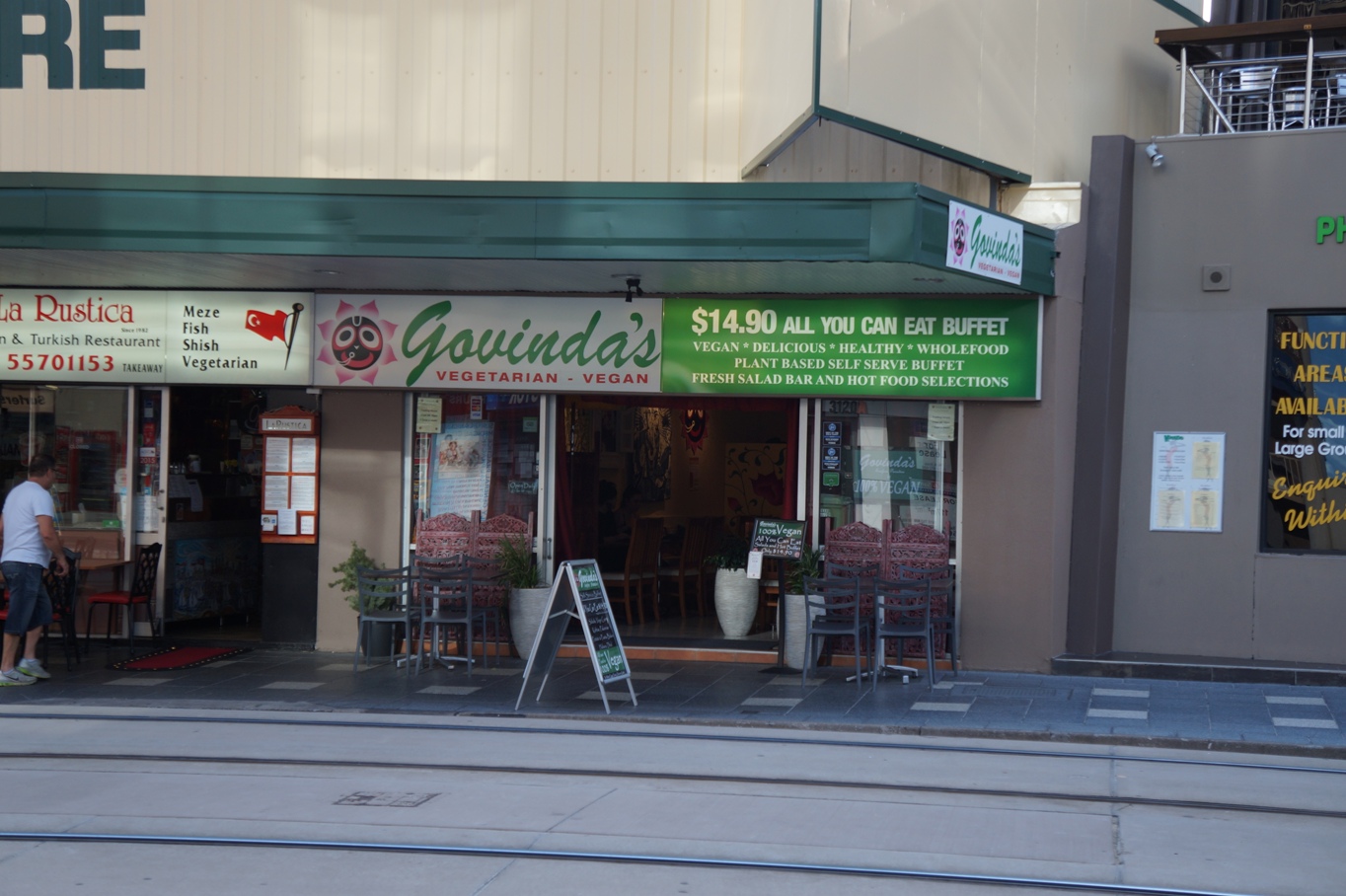 Coming away a few pounds heavier, we went back down to the beach as the sun set, sat on the sand and just watched the world go by for a while, there were plenty of people still on the beach even as it got darker, there's just this incredibly laid back and relaxed vibe, life just moved at a slower pace and we were both really looking forward to our time in this great place.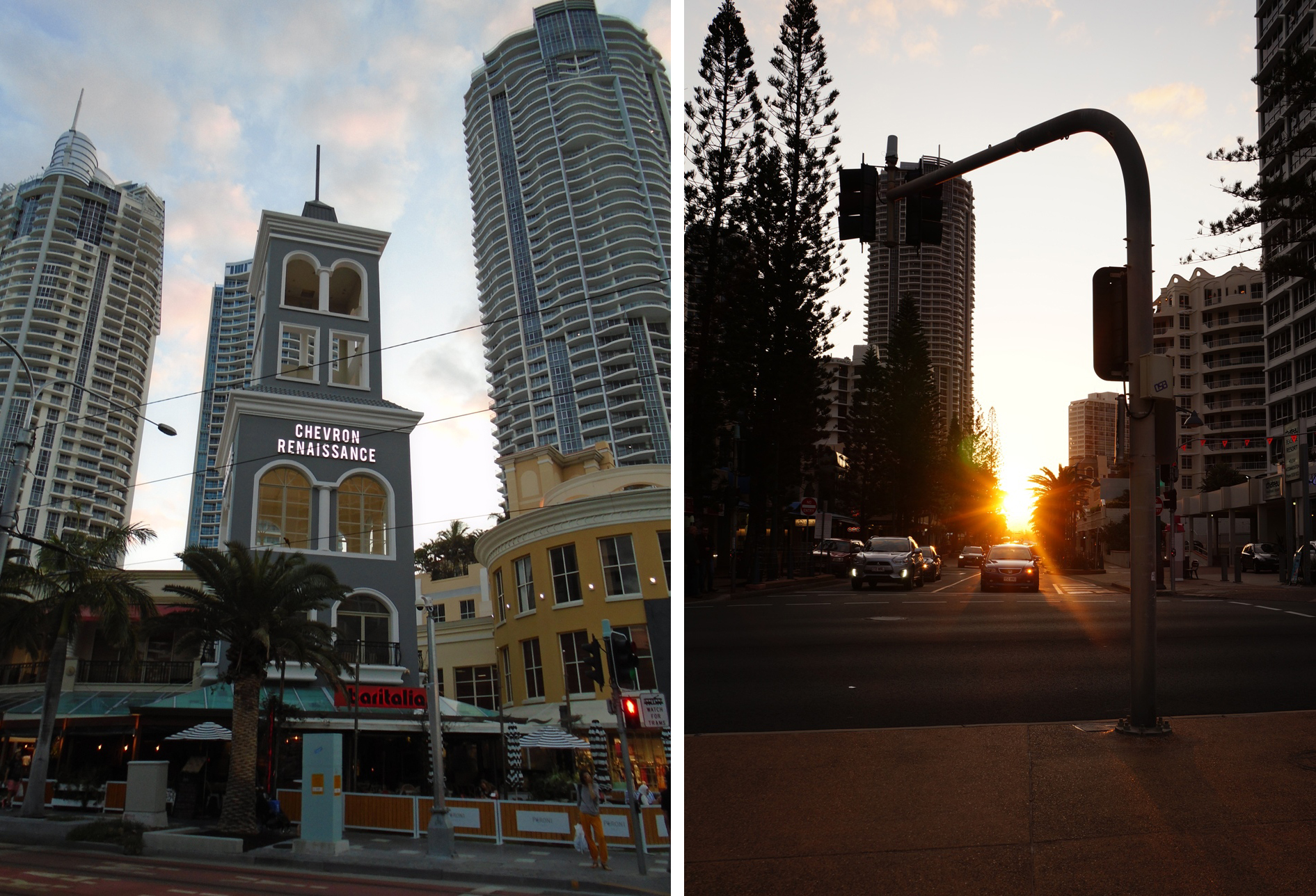 Patting the sand from our trousers and emptying it from our shoes, we headed back over to Chevron Island to the apartment and we saw Surfers begin to light up with the hotels and apartment blocks all illuminated and the reflection shimmering in the water, to me, it was just incredibly beautiful and a magical place to be!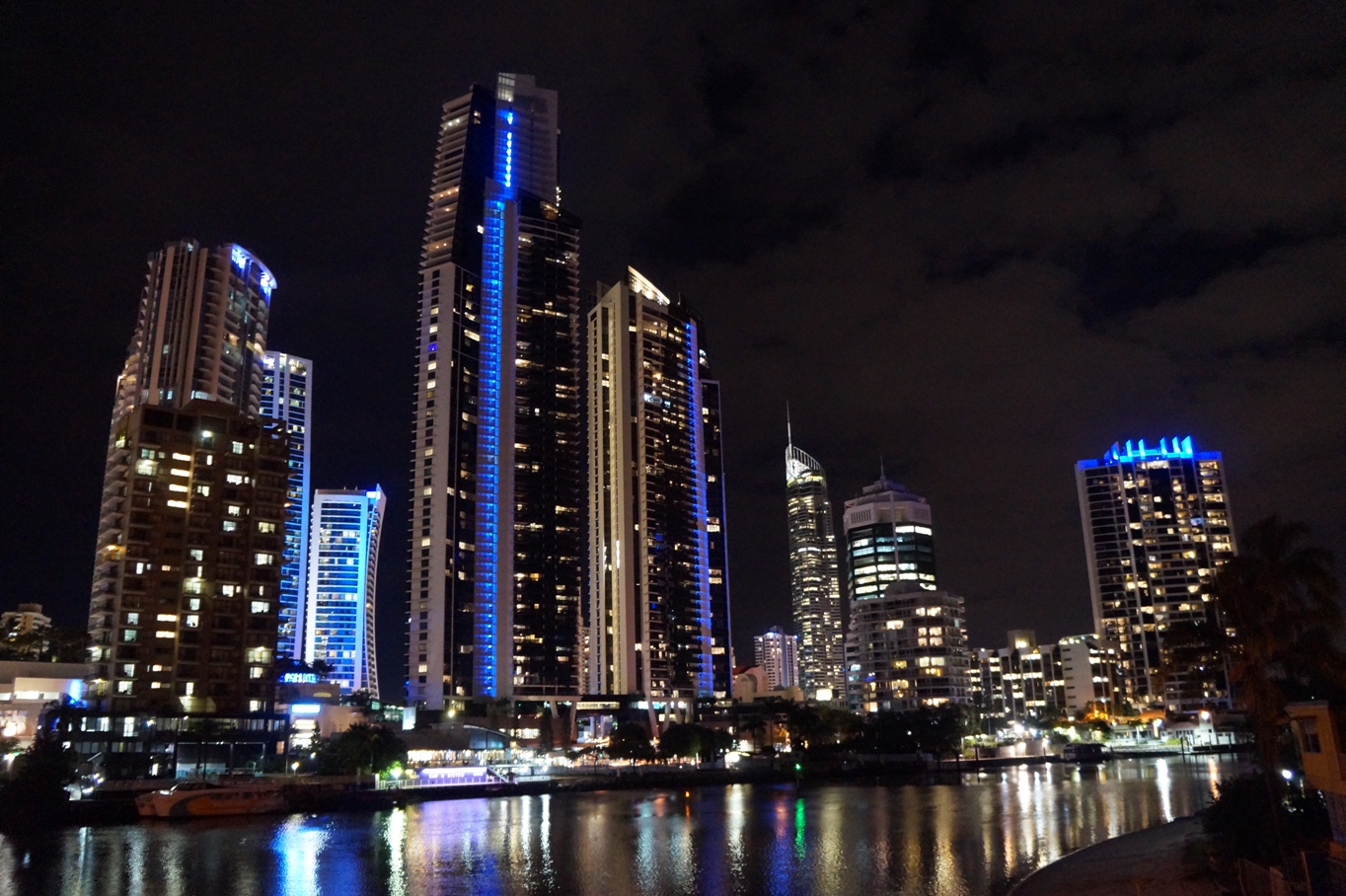 We had a lot on our list of 'things to do' for our time in the Gold Coast, and I'll be covering them in future posts, including epic sunrises, live music at the Q1, national park treks and the hard work of walking for miles in the sand! There's just so much!