I was having a look for some DIY Fashion inspiration and saw these stunning shoes that seem very straight forward to make and would look FABULOUS for a party, especially with your favourite little black dress. So Sex in the City, what's not to love?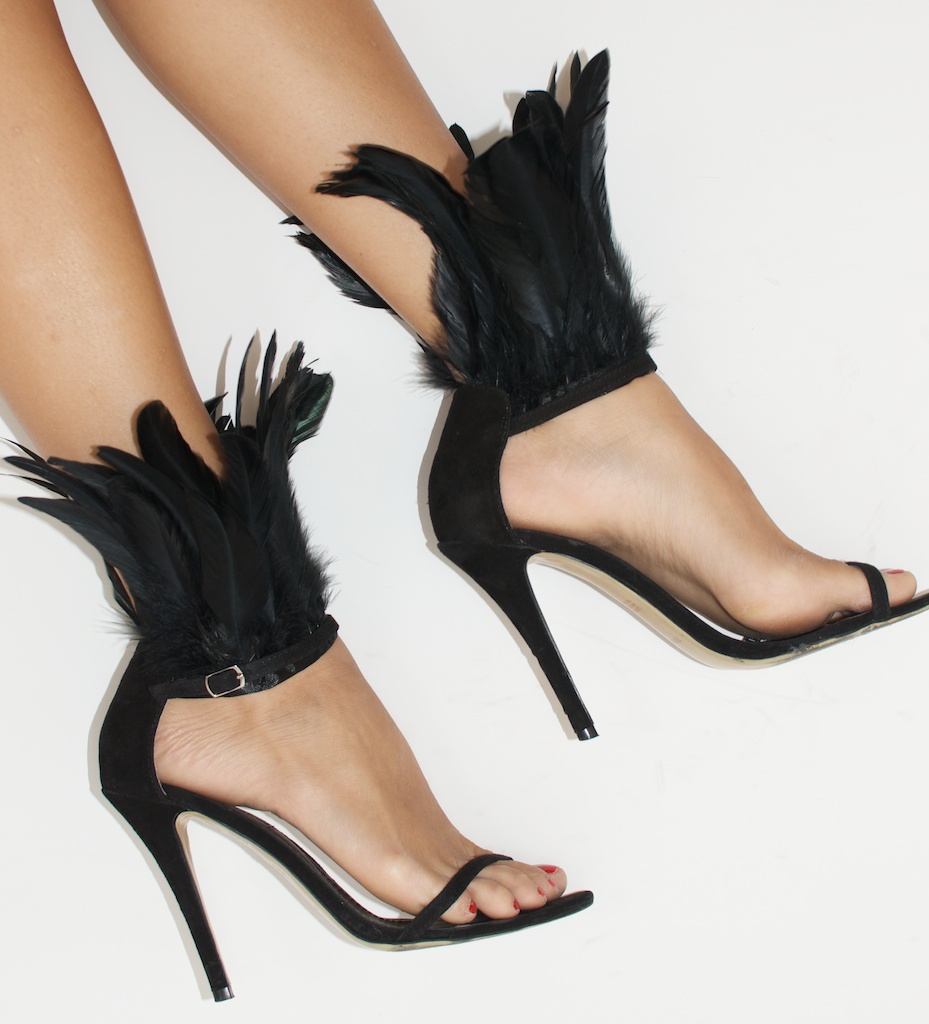 I then got to searching for Faux Feathers to use… not as simple to find as I had initially thought, it took me over an hour of searching before I could find artificial feathers that could be used for this design, so if you do fancy the DIY Fashion tutorial from a pair and a spare then source your mock feathers from etsy here. They don't seem to have black, but you could always dye them black.
I love the shoes, I love the red nail polish, it just screams "wear me now!"
Click here for the DIY Designer Inspired shoes tutorial
You could always mix it up with your faux feather colours depending on the dress you were going to wear, crimson or hot pink could be a great statement colour to spice up your outfit. (Although I may opt for black nail polish instead of red with a couple of nail art diamonds to really create a lush effect).