I bought a white vest top from New Look last year and it's still in the plastic wrapping, I also have one in peach that I still haven't worn, so next time I'm at the supermarket, I'm heading to the stationery department for a ruler and a marker pen to try out Made In Pretoria's Marker Print top.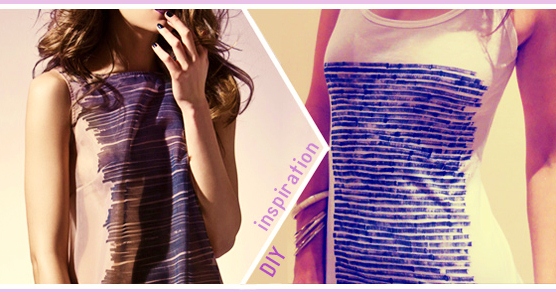 It's such a simple tutorial and completely changes the look of the top, which is what I need to revamp those 2 tops that haven't seen the light of day!
Good thing is you can choose different colour marker pens depending on the colour of the top you want to refashion.
Full tutorial here