Now that I've been thinking about making or upcycling my clothes, I've been doing a lot more research into making "designer style" clothes.  I have NEVER been one to spend a lot of money on items of clothing, especially designer price tags, so this seems like a great way of keeping on trend when it comes to having a few items in the wardrobe that I can whip out for a special occasion or to glam up a usually dull outfit!
Like I have found with recipe hunting, there are way too many things that I want to do right now! I need to pace myself a little, but like most new things I try, the anticipation of projects to come keeps me energised and looking forward to completing the finished article!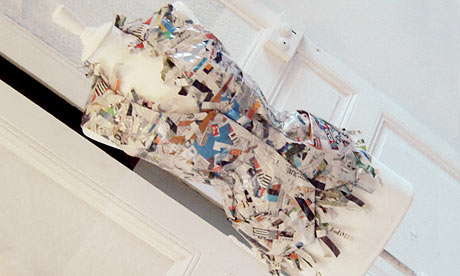 So just from the first day of research, I have found a few relatively simple DIY Designer items that I will put on my list of "things to make", one of them being the Martin Margiela Style Waistcoat, (pictured above) which looks great (I'd like mine a little shorter though). I'm thinking it would go great with a great pair of jeans and some heels.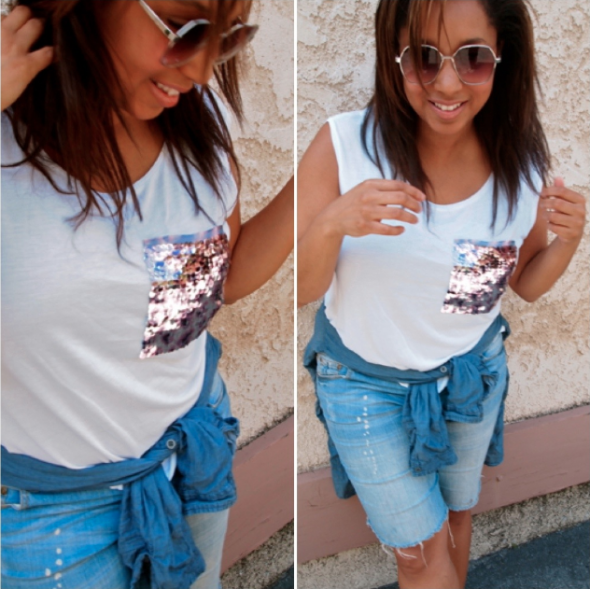 I also love, love, love glitternglue.com's fantastic take on the Prada style sequined pocket.  This is super easy and would really make a casual outfit stand out more and make you feel glam at the same time.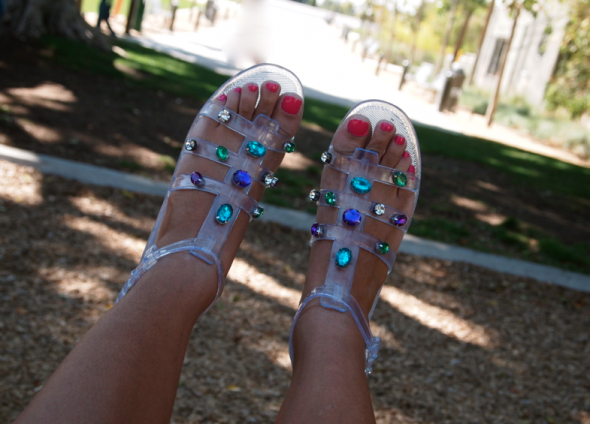 The glitternglue site has loads of great ideas that I'm going to have a go at, just because she makes it all so straight forward, which is what I need. Along with the prada style pocket I've added the D&G inspired jewelled jellies to my list which look outrageously fabulous and again so easy to do! The woman is a genius and my new DIY Fashion inspiration!
I think I've had an inspirational overload this morning, my brain is trying to process all the fantastic projects I have seen!