Every girl knows you need a fabulous bag to set off your favourite outfit and I have found the perfect DIY project to make your very own designer inspired clutch bag, using nothing but a place-mat, some glue, 2 zips, 28 studs and 2 studs.
I am still waiting on my own studs to arrive that I bought online, I've got some silver and some gold on the way… fingers crossed they'll be here soon.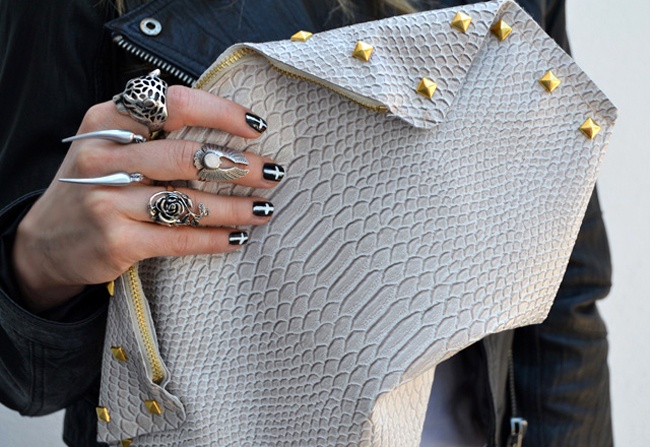 I love this particular print design as well, as I have a lovely black dress and plain black heels that are screaming out for a "little something", with this bag and a spritz of my favourite perfume Very Valentino, I will be set for a fabulously stylish night out!!
As far as DIY fashion goes, this is really quite simple and you can have a lot of fun finding prints that you like, heck, you can have 10 of these in your wardrobe to adorn whatever style you want to wear… of course, all without the "designer price tag".
Full tutorial here on Style.it