It just so happens that I've had a massive clear out of my wardrobe this week to take my surplus/unworn items to the local charity shop when I came across a pair of black Mango jeans that I haven't worn in ages, it seems like fate that I also happened upon a great site P.S.-IMadethis.com that gives instruction on how to make your own Printed Jeans inspired by Bulgari's Serpenti Collection.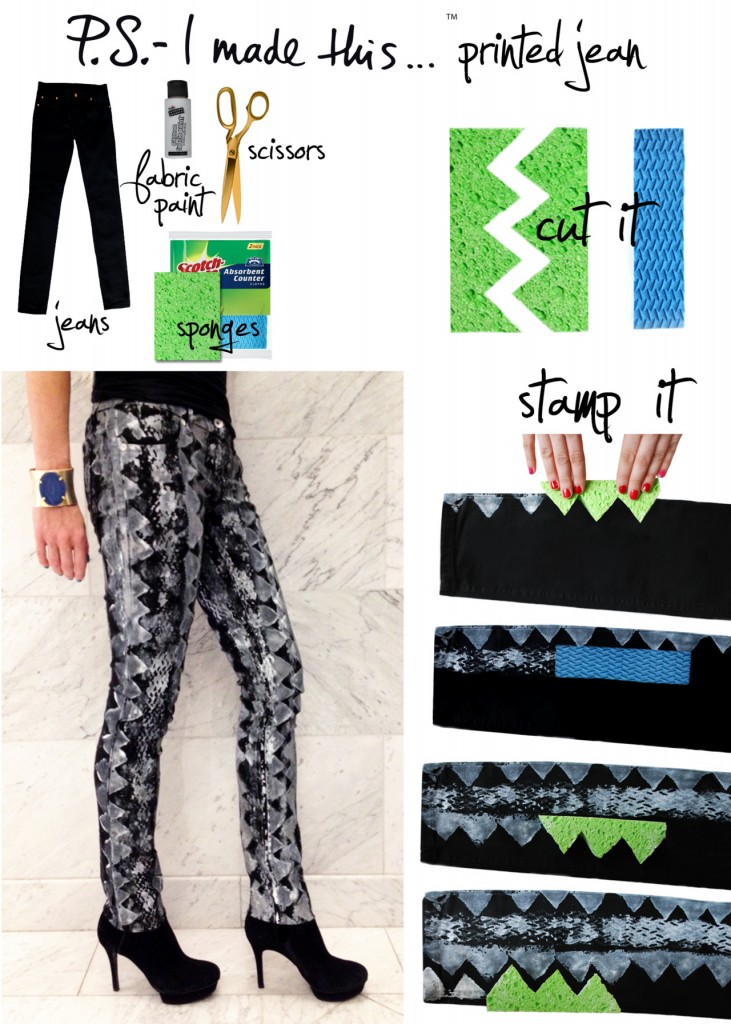 All I need to get is some sponges and fabric paint and I'll be the proud owner of some new designer looking jeans!
Just need to find out where to get those boots from as they are gorgeous.